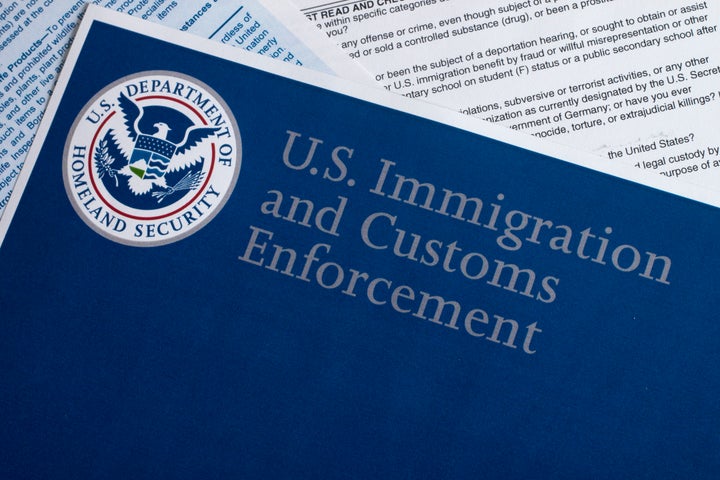 In the United States and elsewhere, immigrants and refugees are under attack to an extent that they have not been in most of our lifetimes. During the presidential campaign, Donald Trump scapegoated immigrants, championed extremist policy proposals, and used immigration and refugee protection as political wedge issues. The Trump administration's executive orders, implementing memoranda, and budget proposal have sought to effectuate those attacks.
However, this fight is not just about particular immigration policies, but about the very identity of our nation and its values. Under the Trump administration's vision, the United States is a nation defined by race, ethnicity, religion, and other characteristics that the foreign-born either cannot or should not have to change. The administration posits a kind of fixed and exclusive culture, which is inaccessible to many immigrants and, thus, makes their integration impossible. By this view, nothing that certain immigrants or refugees do matters in determining whether they can belong.
Pope Francis characterized this mindset as one of "rejection," which he described as a shared attitude "rooted ultimately in self-centredness and amplified by populist rhetoric" that "'makes us see our neighbour not as a brother or sister to be accepted, but as unworthy of our attention, a rival, or someone to be bent to our will (Address to the Diplomatic Corps, 12 January 2015).'"
We have also been reminded over these last few months that anti-immigrant groups are offended not just by immigration violations or persons without status, but by legal immigration as well. For them, immigration reform should consist of cutting legal immigration by as much as two-thirds, mass deportations, and making life so threatening and impossible for the undocumented and their families that they will be forced to leave. Earlier this year, the Center for Migration Studies issued a report on the disastrous impact of mass deportation policies on US families and the economy. However, these kinds of considerations — family unity, economic, equitable, humanitarian — do not matter to this way of thinking.
The exclusionary nationalist vision touches persons fleeing for their lives as well. At a time of record numbers of refugees globally, the Trump administration seeks to cut refugee admissions by more than one-half and to nationalize the expedited removal process, which will make it far more difficult for asylum-seekers to pursue their claims. At the annual Catholic Immigrant Integration Initiative conference last November, Bishop Robert McElroy of the Diocese of San Diego spoke on the prospect of mass deportation and attacks on the US refugee program as follows: ".. it is unthinkable that we will stand by while more than ten percent of our flock is ripped from our midst and deported. It is equally unthinkable that we as Church will witness the destruction of our historic national outreach to refugees at a time when the need to offer safe haven to refugees is growing throughout the world." It is, in fact, unthinkable, but it is also in the works.
What is the counter-narrative and the faith community's — particularly the Catholic — vision of immigrants, refugees, and immigration reform? Pope Francis has repeatedly described migrants and refugees as a gift, and as a source of revitalization and human potential. "We ourselves need to see and then to enable others to see, that migrants and refugees do not only represent a problem to be solved, but are brothers and sisters to be welcomed, respected and loved," the Holy Father said in his Message for World Day of Migrants and Refugees 2013 . "They are an occasion that Providence gives us to help build a more just society, a more perfect democracy, a more united country, a more fraternal world and a more open and evangelical Christian community. Migration can offer possibilities for a new evangelization, open vistas for the growth of a new humanity foreshadowed in the paschal mystery: a humanity for which every foreign country is a homeland and every homeland is a foreign country."
Catholic teaching calls the faithful to communion; that is, to be in relationship with each other at the very deepest level, to help build the human family, and to gather together God's scattered children (Jn. 11:52). It teaches, in St. Paul's words, that "there is neither Jew nor Greek, there is neither slave nor free person, there is not male and female; for you are all one in Christ Jesus (Gal. 3:28)." This vision prompts us to see the United States in a particular way — as a nation bound by a shared commitment to religiously-inspired civic ideals like justice, equality, opportunity, human dignity, and the common good. It sees immigrants in profoundly human and relational terms, not as "illegals," but as sisters, brothers, mothers, fathers, sons, daughters, friends, coworkers, and co-religionists.
Who are the 11 million undocumented? They include a high percentage of the 4.3 million persons who enjoy a close family relationship with a US citizen or lawful permanent resident that would qualify them for a visa, but who are languishing in unconscionably long visa backlogs. These persons are not scofflaws, they are the victims of dysfunctional laws. Three and one-half million of the undocumented have resided in the United States for 15 years or more. They are not a burden or threat, but pillars of our communities. Four and one-half million have a US citizen or lawful permanent resident child. They are parents and family-oriented people. Two and one-half million were brought to the United States at age 15 or younger. They are American in everything but status and bursting with potential and passion for their country. Eight million are working, concentrated in industries without sufficient, willing US workers. They benefit all of us by keeping the cost of goods and services low, and helping to float federal retirement programs. Fifteen percent are potentially eligible for an immigration benefit or relief, but do not know it or cannot afford to pursue it. They are not an immigration enforcement challenge, but an access to justice and legal capacity challenge.
As everybody should know, refugees are not, in fact, terrorists: They are victims of terror, fleeing for their lives. Yes, occasionally terrorists masquerade as refugees (further victimizing them). This is why refugees undergo the most rigorous and exhaustive vetting of any candidates for admission to the United States. Refugees also contribute to the nation's economic vitality, military strength, diplomatic standing, and civic values. They are part of our national DNA. Just as importantly, every act of refugee protection contributes to security:
• from prevention and mitigation of refugee-producing conditions,
• to support for the communities in developing states that host nearly 90 percent of the world's refugees,
• to the promotion of refugee education, work and legal migration opportunities,
• to refugee resettlement in third countries,
• to the safe and voluntary repatriation of refugees, and
• to the integration of refugees in whatever communities ultimately accept them.
A friend who has run a migrant shelter for 40-plus years says: "the greatest heresy is the fear that God will not make room for others at our table in life." Time and again, the United States has made room. It's who we are as a people, part and parcel of our nation's guiding vision, and a source of its greatness.
Calling all HuffPost superfans!
Sign up for membership to become a founding member and help shape HuffPost's next chapter