Two white seniors at Mountain View High School in Stafford County, Virginia sparked outrage on the Internet after a photo of them wearing shirts with a racial slur on their backs during the school's spirit week surfaced online.
The shirts read, "n***a we made it," in which the second and third letters of the n-word were replaced with the number 16 to represent the class of 2016. The phrase on the shirt comes from lyrics in a Drake and Soulja Boy song titled, "We Made It."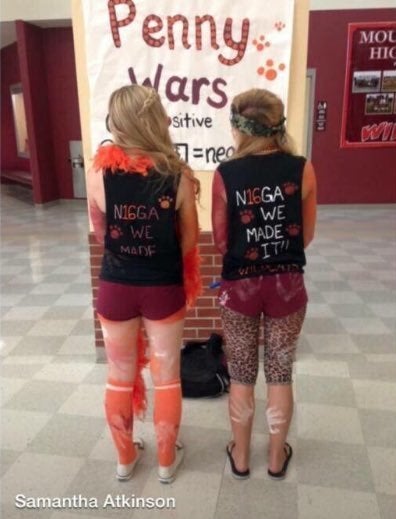 James Stemple, the school's principal, released a statement saying that the school does not condone this kind of behavior.
"As principal of the school I am truly sorry that this incident occurred at Mountain View," Stemple said. "There are plans in place to educate the entire student body about this type of behavior, provide counseling if needed for any student, and to work with the entire community to ensure this type of action does not happen again."
Valerie Cottongim, a representative from Stafford County Public Schools, told The Huffington Post that the photo was taken on Friday but the school wasn't aware of it until Tuesday when someone brought it to the school's attention on Twitter. The school began an investigation as soon as administrators saw the photo and the students involved have been reprimanded, according to Cottongim, though she didn't disclose their punishment. Cottongim told HuffPost she was surprised when she saw the photo, especially since they've never had an incident like this before.
"It was shocking to all of us," she said. "It's not what we expect of our students."
Cottongim also said the principal held a school-wide talk with the students Thursday afternoon to let them know the seriousness of this situation.
Mountain View High School's student body population in 2014 was 67 percent white, 10.2 percent African American, 11.6 percent Hispanic and the remaining percentage consisted of students from other ethnicities.
This is not the first incident where white students have participated in blatantly racist acts while at school. Earlier this week, a Hilliard Middle Senior High School student dressed in blackface as Nicki Minaj.
Cottongim said she hopes students will learn to be more culturally sensitive.
"It's not OK," she told HuffPost. "Just because it's in a music lyric, it's not OK to use it in society... You're not Drake. You're not Soulja Boy. Don't use it."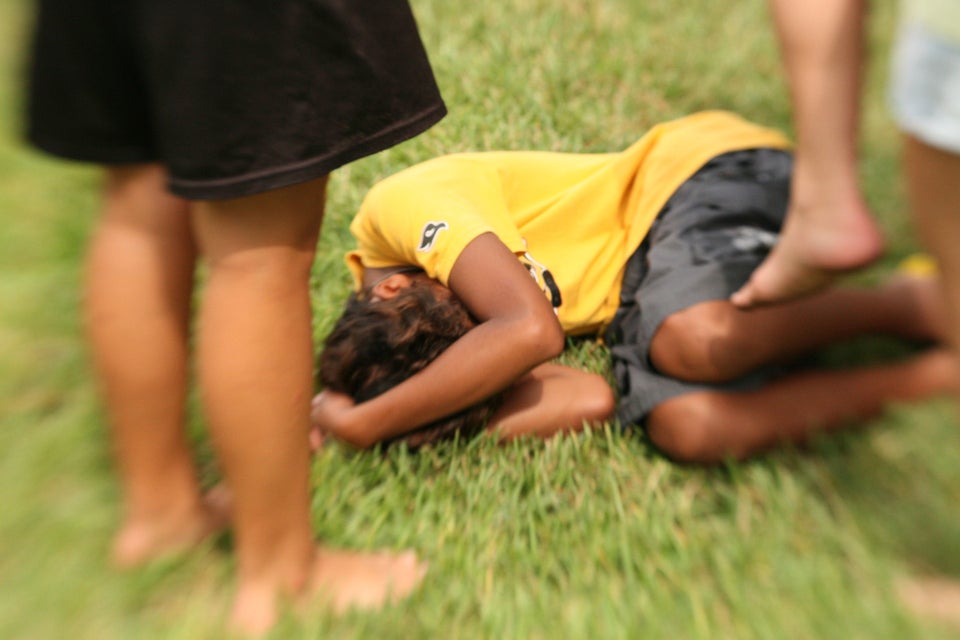 Fighting Racism And Discrimination Everyday
Popular in the Community