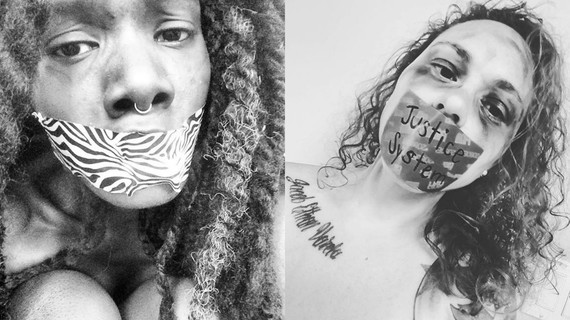 Maria Ruiz, an Activist who resides in Miami FL was outraged much like countless others, when Emily Doe detailed her experience in a California hospital after being sexually assaulted by former Stanford college student Brock Turner. Instead of just being angry she did something about it. She created a petition to impeach Judge Aaron Persky.
The Change.org petition has drawn over 1.3 million signatures in the 3 short months since it's creation. The supporters are people who felt outraged by Emily Doe's statement to Brock Turner, her rapist and wanted something done.
In an exclusive statement Maria tells the media "Impeachment isn't like recall, we do not have to wait for an election, the assembly can start proceedings right now, no waiting until 2017, no counting on voters to go to the polls and vote in favor. This needs to be done now, this judge cannot be allowed to preside over civil cases and further victimize survivors in the court system."
Maria teamed up with Social Media Specialist and Publicist, Sharika Soal and together they began to pave the way to create meaningful action and encourage supporters to participate in the movement.. "Awareness is an important first step," said Soal, "Evolving that awareness into real change takes organization and the passion to convince the public to sign the petition and share their personal experiences, donate and attend protests is a big part of creating change." Despite it seeming like a monumental task, bringing a focus to a cause that highlights survivors has proved to be Ruiz's strong point. With Soal's help the two have created a platform virtually overnight.
In response to the Assembly's inaction Ruiz and Soal launched a hashtag campaign #solidarity4survivors late in August. Ruiz and Soal's hopes are that the assembly will no longer ignore the faces and stories of the victim's of sexual assault. The movement was quickly met with an astonishing amount of support from people all over the world from celebrities to politicians. The short list includes Nickelodeon's Angelique Bates actress best known for the hit 90's show "All That" who was recently in the media earlier this year after a video of her was published where she revealed that she was abused by her mother on the set of the popular kids TV network. In a petition update made by Ruiz and Soal, Bates reveals that she is also a rape survivor.
Django Unchained actress Daniele Watts also joined the movement in a separate update. Since then other celebs like Bobby Trendy, Anna Nicole Smiths interior designer and Reality TV star along with Courtney Stodden's mother, Krista Stodden, who both appeared on Lifetime's Celebrity Mother Daughter Experiment.
In addition to the hashtag movement Ruiz and Soal launched a blog SilenceHelpsNoOne.com in an effort to raise awareness on an open platform for survivors to submit their stories anonymously. The website serves to empower survivors by allowing them a safe place to be heard. The blog features many gut wrenching stories from anonymous survivors including one who is being prosecuted for a false report in response to reporting her rape.
Maria Ruiz and Sharika Soal might be onto something big here. If the petition is any indication, one could only assume that change may come.
Calling all HuffPost superfans!
Sign up for membership to become a founding member and help shape HuffPost's next chapter