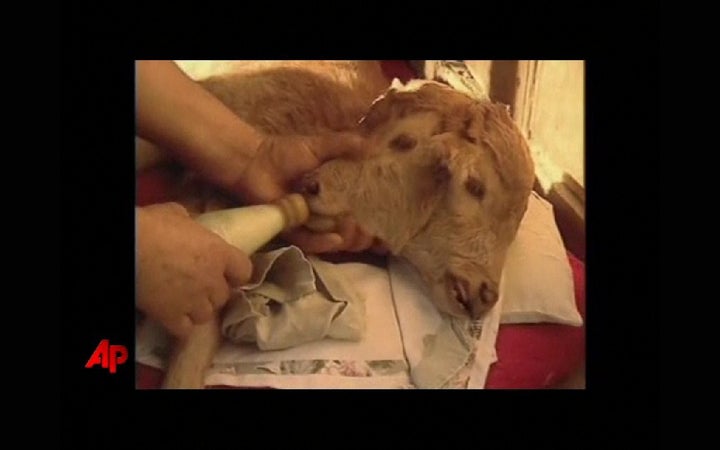 TBILISI, Georgia (AP) — A cow in Georgia has given birth to a two-headed calf.
Farmer Irakli Dzhgarkava, shown with the calf on Imedi television, says the cow is refusing to allow her strange offspring to suckle, so they are giving it milk from a bottle.
He says the calf eats with both heads.
Friday's television report says people have been coming to the village of Martvili to see the grayish-brown calf since it was born Jan. 2.
The village is located in western Georgia, about 280 kilometers (170 miles) from the capital, Tbilisi.
Related
Popular in the Community