William Daniels, a two-time Emmy Award-winner who recently turned 88, is writing his first memoir "Still at Play" that will chronicle the roles he played in his 75 years in show business. The actor already teases his fans and avid readers with an exclusive excerpt of the memoir on his website.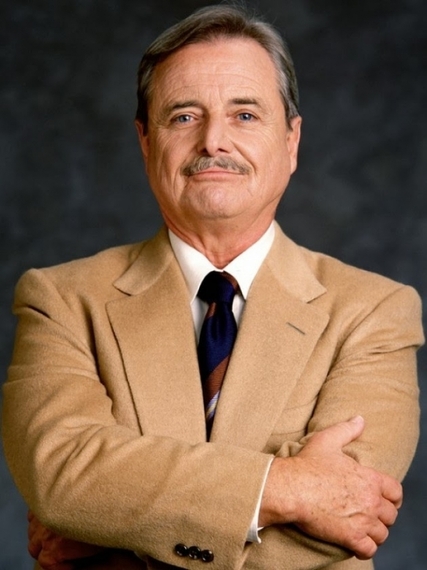 William Daniels
Photo credit to Celebs.allwomenstalk.com
Quoting his memoir, "I wrote the only fan letter I've ever written in my life to Mr. Bill Robinson. I don't know where my mother sent it, but, believe it or not, I received a handwritten reply on the stationery of the Book Cadillac Hotel in Detroit. Mr. Robinson thanked me for my letter and said I must keep dancing, practicing, working hard, and one day, he was sure, I would find my name up in lights."
Mr. Robinson's intuition proved to be true because over the many decades Daniels has indeed been able to craft an iconic and unforgettable role for every generation of viewers and critics.
The young Daniels started his career in Broadway. His parents, David and Irene, put together a family act to showcase their children's talents. Daniels made his first dancing show when he was only 4 years old. At the age of 8, he performed in a song and dance number with his little sisters on multiple radio and TV shows in 1943, including NBC and "The Horn and Hardart Children's Hour". Later on, the singing family act was signed to do the "The Daniels Family radio show".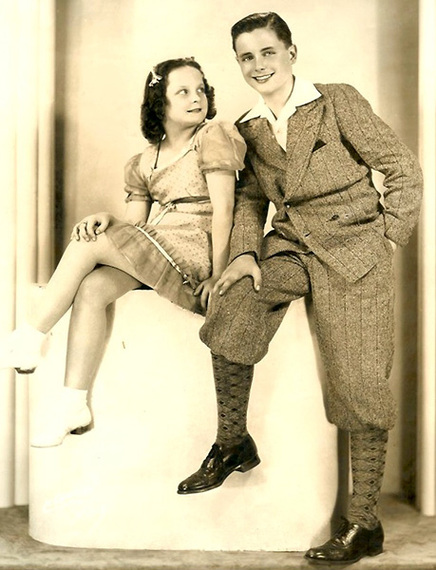 William Daniels with sister Jackie, taken in 1930's
Photo credit to williamdanielstheactor.com
It was as if he was fated to become an entertainer. During his teen years, he started his Broadway career in the hit play "Life With Father". He also earned the Obie Award for his performance in another hit, "The Zoo Story".
However, he put on hold his entertainment career to join the military as staff sergeant.
Daniels' Film, TV and Theater Career from the '60's to 90's
When Daniels returned from the service, he immediately enrolled in a theater program at Northwestern University. It was in this school where he met and married colleague drama major Bonnie Bartlett in 1951.
When he graduated, he made several TV and movie appearances including the 1963 anti-war drama picture, "Ladybug Ladybug". He returned to the Broadway scene with "Cat on a Hot Tin Roof", "A Thousand Clowns", and "On A Clear Day You Can See Forever". He co-starred with Linda Blair, Larry Hagman, and Mark Hamill in a Richard Donner's TV film "Sarah T. - Portrait of a Teenage Alcoholic".
Daniels is known for his roles as Mr. Braddock, Dustin Hoffman character's father in "The Graduate", Howard, in "Two for the Road" and Carter Nash in "Captain Nice" in 1960's. His portrayal in the Tony Award-winning musical 1776 as John Adams also received astounding praises from critics and audiences. He also portrayed John Quincy Adams in the TV mini-series "The Adams Chronicles" and reprised this character for the film version titled "The Rebels".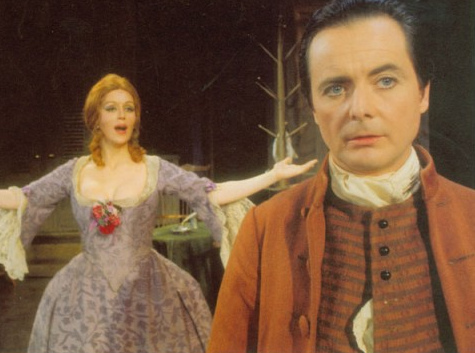 William Daniels, The Adams Chronicles
Photo credit to thecraptacular.com
In the 1980's, he also played Dr. Mark Craig in "St. Elsewhere", for which he bagged two Emmy Awards for outstanding lead actor in a television series. Bonnie, his wife, who also played his wife on the said show, also won an Emmy. The couple became the second in movie history to win Emmy awards on the same night.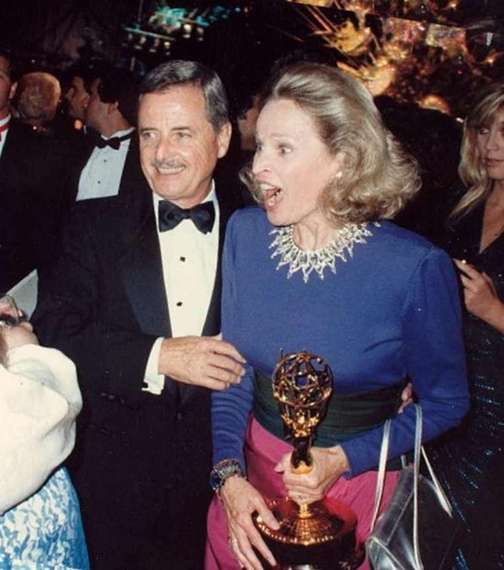 1987 Emmy Awards
Photo credit to Alan Light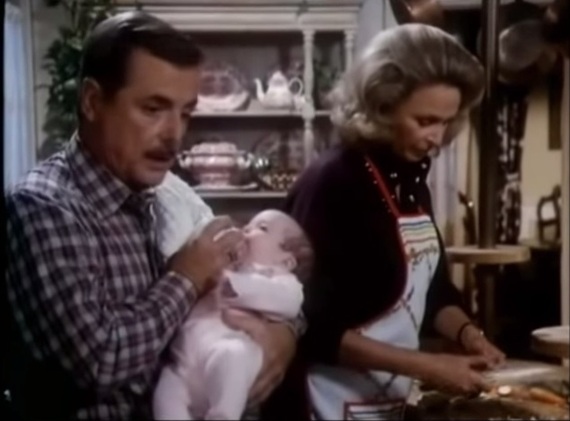 Bonnie Bartlett and William Daniels, 'St. Elsewhere'
Photo credit to Daniel Butterfield
Daniels was also the voice of KITT, the artificially intelligent sidekick supercar on the Knight Rider series which ran for four years. When both series ended, his career still thrived.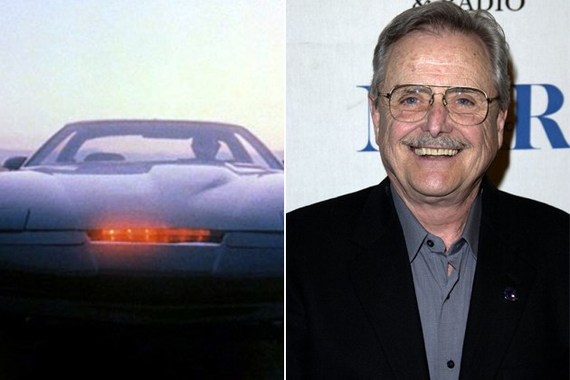 William Daniels, the voice behind KITT
Photo credit to Thebrable.com
In the early 90's, Daniels went on to accept the role of a principal at the fictional John Adams High School on the TV show 'Boy Meets World'. The show was exceptionally well-received and became one of the most popular shows of its time among teens and younger audiences.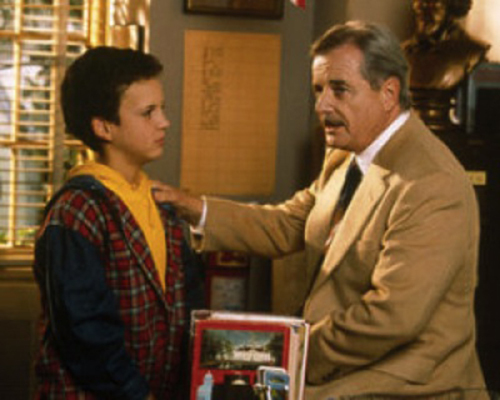 William Daniels, 'Boy Meets World'
Photo credit to Bolsamania.com
In 1999, Daniels became the SAG president. He won the office in a landslide vote and held the position for one term. Although he did not seek to run for a second term, he and his wife were given seats on the board of directors.
Career Challenges from 2000's Onwards
Although he is one of the industry's most multifaceted and prized actors, he also experienced several pitfalls during his career. He found little success in the early 2000. After Knight Rider and Boy Meets World, there were no roles available for a character actor like Daniels. But he did not let those drawbacks stop him from pursuing his passion of acting.
In 2012, Daniels landed on the small screen, playing another dramatic performance. This time he is Dr. Craig Thomas in the 9th season of the critically acclaimed Grey's Anatomy.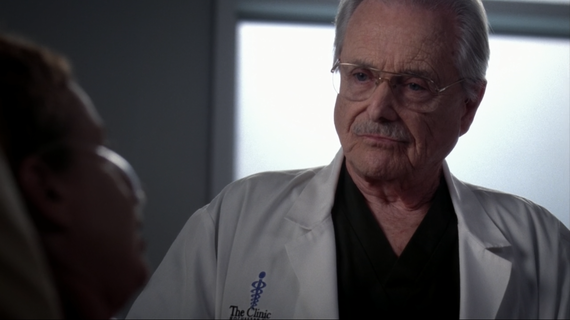 William Daniels as Dr. Craig Thomas in Grey's Anatomy
Photo credit to hijadebi.katrich.net
He appeared again as Mr. Feeny in the pilot episode of the Girl Meets World, spin off of Boy Meets World in 2014. His role was a cameo praising the adult Cory Matthews for his good parenting.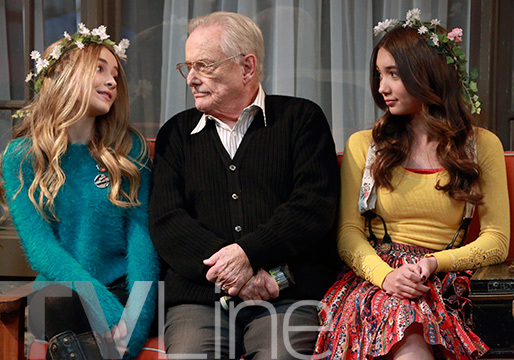 Williams Daniels' cameo role in the 'Girl Meets World' as Mr. Feeny
Photo credit to TVLine.com
Daniels' versatility and style of acting shows that he has mastered both the stage and screen, becoming one of entertainment's crowned gems in TV, stage and film. Just recently, he was a guest in the TV series "The Closer".
Kyra Sedgwick and William Daniels scene in The Closer
Photo credit to static.tvgcdn.net
'Still at Play'` promises to be an exciting memoir that will recount his remarkable career journey that spans over half a century from the golden age of Hollywood until now where he played and continue to perform leading and influential characters of the best films, plays, TV sitcoms and series creating an indelible mark in the industry.
Calling all HuffPost superfans!
Sign up for membership to become a founding member and help shape HuffPost's next chapter