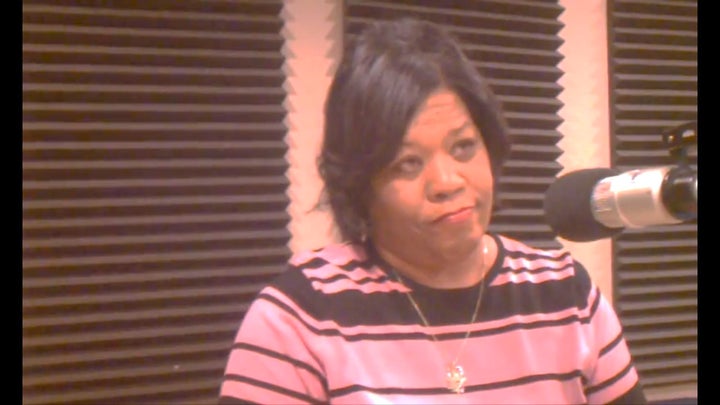 Cheryl Washington, founder of the taxpayer funded Shekinah Learning Institute, is being accused by Americans United for violating the separation of church and state by secretly funneling religion into public classrooms.
Americans United alleges that the institute's Truth Campus in Dallas "operates as if it were a publicly funded religious institution."
Truth Campus promotes a "weekly optional Chapel service" and instructed students since last February to "bring a Bible and notepad," the AU alleges. The organization also claims that in a video that has since been removed from the school's website, parents described how the chapel services teach students "about all the wonderful things that God is doing for them in their lives."
Founder of the institute and district superintendant Cheryl Washington said operating the school system was "a divine assignment," according to an interview with radio show Rhema Gospel Express.
"Truth Campus is violating the U.S. Supreme Court's command that the [First Amendment] prohibits public schools from sponsoring religious activities, including prayer services, whether they are led by school personnel or by third parties," Americans United Senior Litigation Counsel Gregory M. Lipper wrote to the Texas Education Agency.
In an April 10 letter to the Texas Education Agency, Shekinah lawyers said it has not authorized the religiously-bent practices at Truth Campus.
"[Shekinah] did not promote school-sponsored chapel services or other religious activities; did not offer or promote any weekly Bible-study class," according to the letter.
Washington is paid $250,000 for her work as an educator, far more than superintendents in comparable districts, says Jordan Brownwood, a former research associate at the independent organization Texas Budget Source.
She also uses taxpayer funds to pay for gifts, travel tickets and valet parking at expensive hotels, according to an investigation by WOAI. She even used public funds to hire her son as her private chauffeur.
The WOAI investigation also discovered that the two doctorate degrees toted by Washington -- who goes by "Dr. Washington" -- were fakes. When asked by WOAI in a TV interview why she still chose to use the doctorate title, Washington replied "Why not?"
Popular in the Community