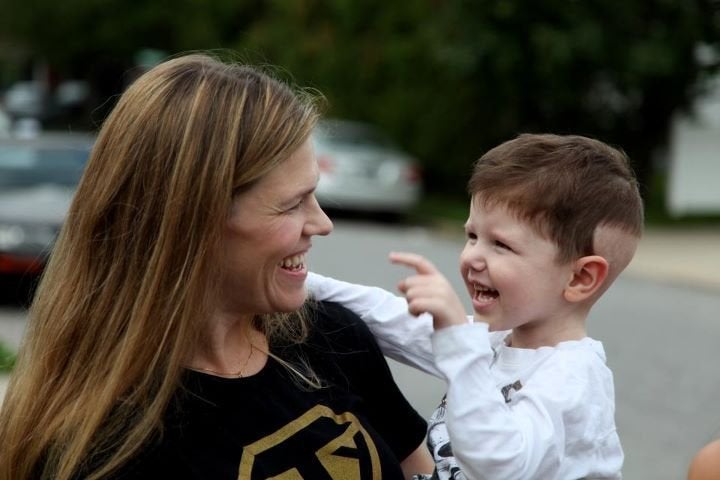 Medical research is all about percentages and probable outcomes. The numbers can inform us, but more often they are scary or confusing. Reading that 50% of all people react well to a certain drug, or that the mortality rate of a select group is 38% isn't comforting to someone who is experiencing 100% of an illness 100% of the time.
So, let's put aside statistics for now, and concentrate on an individual.
Three-year-old Ty Louis Campbell, who is anything but a number. Because in a world where rare pediatric cancers threaten the lives of more and more children every single day, Ty, a survivor, can look back at the last quarter of his life and know that he is well on the way to beating the odds.
Diagnosed in August 2010 with one of the most rare and aggressive forms of cancer -- non-rhabdo epithelioid sarcoma -- this child has been through more horror, pain and illness than any one human being should ever have to go through in a lifetime.
What started out as a severe headache turned his life into multiple surgeries, radiation treatments and nauseating courses of chemotherapy. The pain was coming from a tumor that was wrapped around the base of his skull. Not altogether inoperable, but it would take a highly skilled surgeon and a well mapped-out plan to save his life.
Time wasn't on Ty's side because, according to the experts, this particular type of cancer was destined to metastasize at an alarming rate.
They did the surgery, and for the most part, it was a success. And then came the complications: recurring brain bleeds, countless infections... Yet, he weathered the storm. And, through all the long months he stayed in the hospital with his mom, Cindy Campbell, by his side, Ty somehow managed to hold on to his smile. A smile that can melt your heart into a puddle.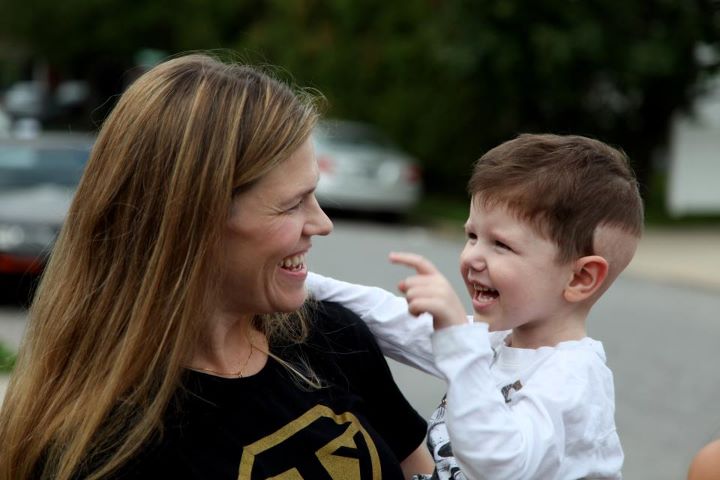 Ty's awe-inspiring mother shared that remarkable smile on her blog: Ty Campbell - Our Little Fighter. Then, in February of this year, ParentDish published the interview that I conducted with her, and Ty's story blew up the internet.
People from all over the country were joining Ty's Facebook page so that they could send encouraging messages of hope.
Through awareness, people rallied together to help. They threw fundraisers. Neighbors prepared meals for the family to take to the hospital. Strangers became friends and the community united in loving support for this little boy that they'd never met.
Cindy will forever be on her guard. All parents are. But, she is finally -- after all this time -- able to smile because the doctors say that, as of his recent scan, there is no longer any evidence of cancer. Right now, after all that he's endured -- Ty Campbell is cancer-free.
He's home, recovering and readjusting. It's going to take time, and it's not going to be easy. He has to visit doctors once a week, and undergo treatments of low-dose chemotherapy for an indefinite period of time.
But, Ty went to a Yankees game recently, where he was the special guest of honor, and after the game, he and Cindy were welcomed back to meet the players. He's taken an interest in playing with his toys again -- and he's even fighting with his little brother, Gavin, just as all little boys should, and do, and forever will.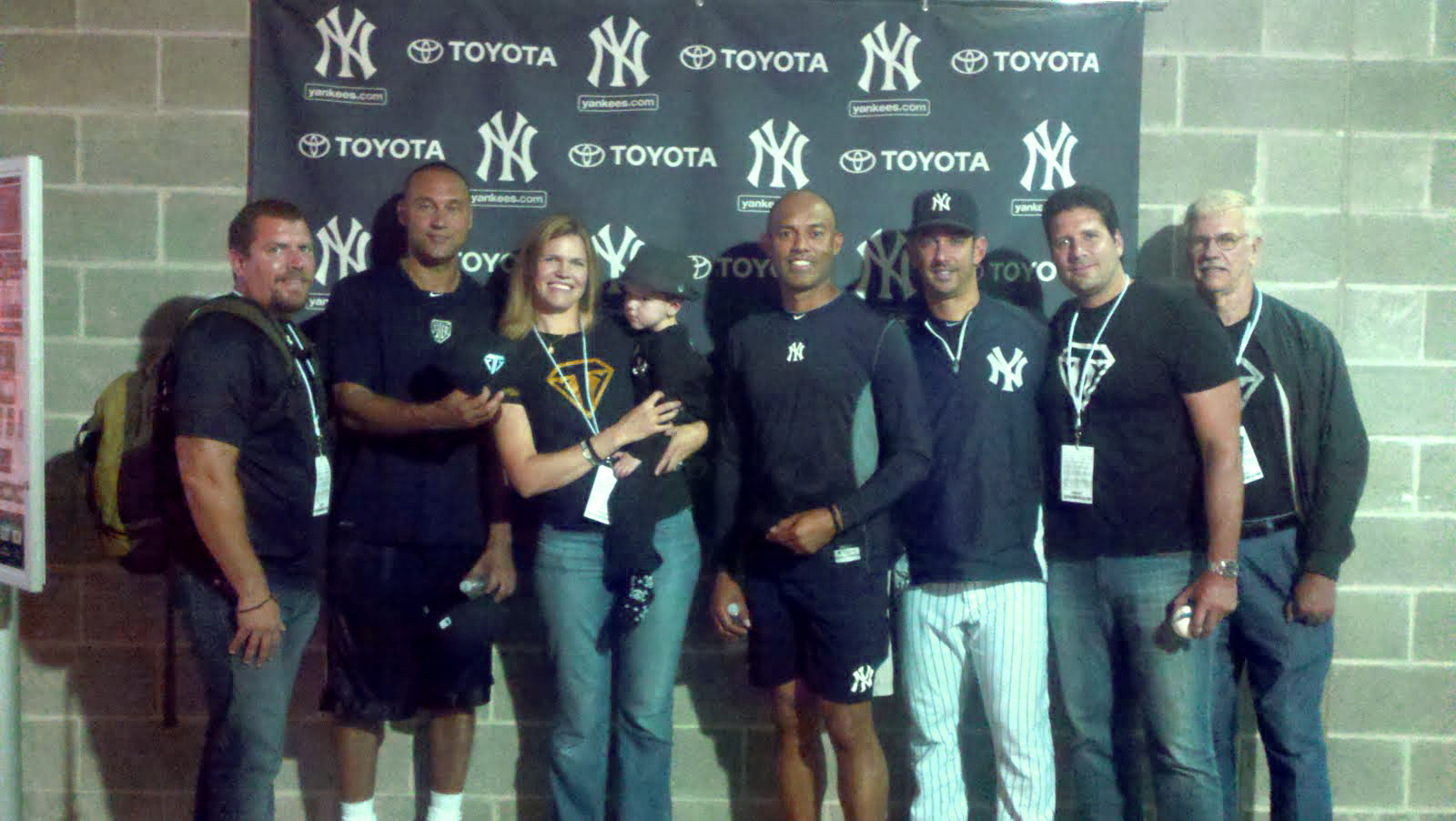 Stories like this are made up of several heroes. Ty may be the star player in this one, but his brave and dedicated parents, Cindy and Lou, along with brother Gavin, and the family of friends and relatives -- these are the unsung heroes, and they deserve a standing ovation.
It is through awareness that we create community. Community is what makes us feel like we are a part of the world, that we are not alone -- that our cries do not go unheard. And when a child has cancer, we have to listen. We have to band together to help, because that child might someday, because of his own childhood experience, become a spokesperson and activist in the fight against pediatric cancers.
When I asked Cindy if there was ever a moment when she gave up hope, she answered without hesitation.
Never give up hope. Ever.