He may have been known as "Little Fighter," but he left a big impact.
Ty Campbell, whose nickname headlined his mother's widely read blog about his struggle with cancer, died Wednesday at his home in Pawling, N.Y. He had turned 5 on Oct. 4.
But Cindy Campbell has vowed to keep her son's story going by raising money for childhood cancer research through the Ty Louis Campbell Foundation. Ty's courage and positive attitude, chronicled by Campbell for two years, drew readers from all over.
"His impact on the world around him gives his short but inspirational life such meaning," she wrote.
Doctors discovered a mass at the base of Ty's skull in August 2010. It was an extrarenal rhabdoid tumor -- a rare and aggressive cancer.
Despite her grief, Cindy Campbell managed to write a raw, poetic account of her and husband Lou's last few hours with Ty. She described how she spent Tuesday night sleeping next to her fever-stricken son, then waking the next morning with the realization that Ty was going to die that day. After he passed, she described spending time with Ty until he would be cremated:
Ty's beautiful little body stayed warm for a long time. I didn't expect that. The top of his head. His back. His belly. So soft and so warm, we rested our hands there for I don't know how long. We took turns holding Ty. Walking around with him and kissing him. It felt so good to hold him on my shoulder and kiss the crook of his neck without hurting him. Lou was squeezing him and loving him all up, too. Finally, to hold him without hurting him felt so beautiful. We stayed together, just the three of us, for the next five hours or so before inviting our family back upstairs. I will always cherish that private time we had together.

After a while, Lou and I gave Ty a warm bath. Lou washed his head, I washed his feet. We kissed his skin ten thousand times. There were as many tears in that tub as there was bathwater, but it was beautiful.
Cindy Campbell began to write about the family's highs and lows through 20 surgeries and 200 nights in the hospital. Her global readership responded with support, gifts, and vows to cherish their own children more, NBC 4 New York reported.
"We read the comments to Ty because it makes him happy," Cindy Campbell told NBC 4 New York in a segment taped the day before his passing.
Ty had been on home hospice care since Sept. 17, when doctors informed the family that the malignancy had spread throughout his nervous system, the Poughkeepsie Journal said. Debi Fossati, the sister of Ty's father, Lou, told the paper that the family hopes Ty's death will spark funding to find a cure.
In addition to the Ty Louis Campbell Foundation, the family is backing a petition to promote childhood cancer awareness through the NFL next September.
Feeling inspired? Support the Campbell's cause here.
Before You Go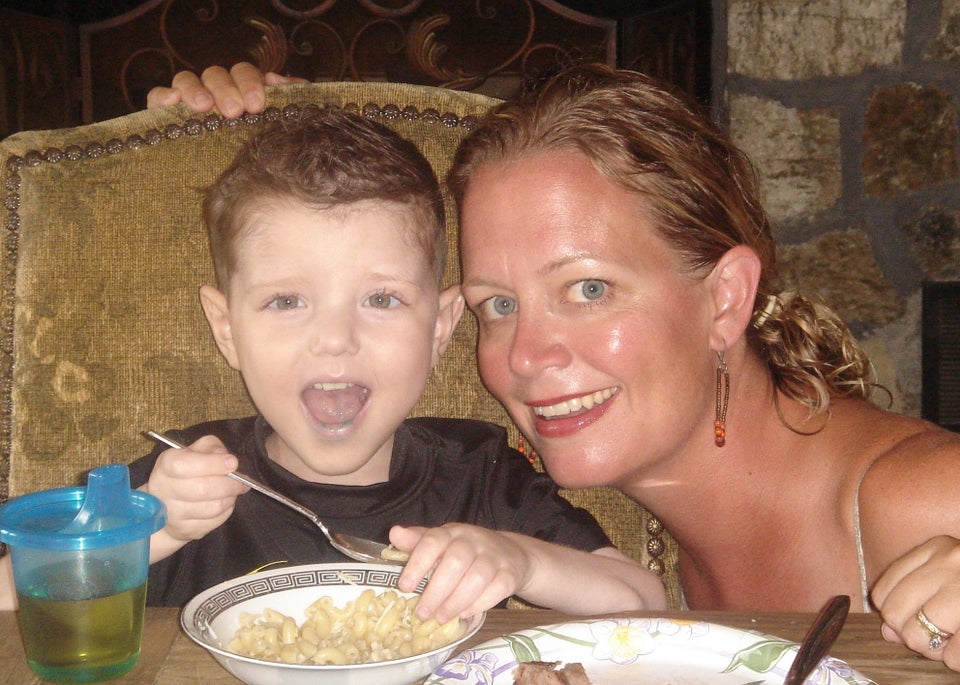 Ty Campbell
Popular in the Community