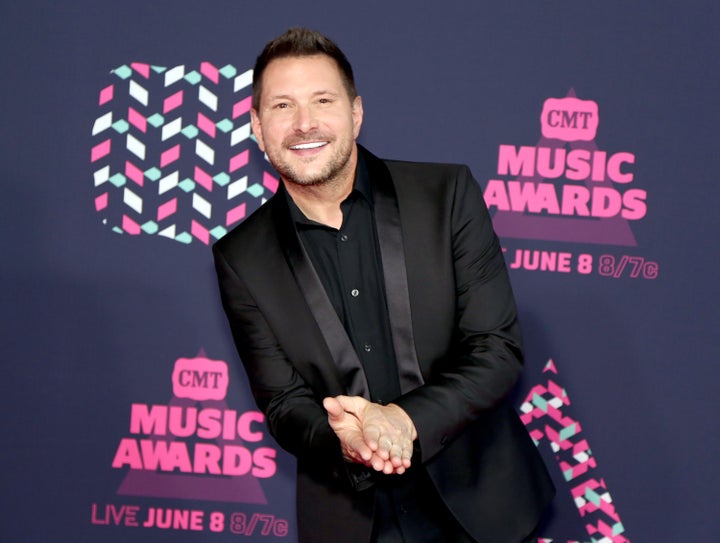 More than anything, country singer-songwriter Ty Herndon wanted his new album, "House on Fire," to be reflective of what he sees as a shape-shifting Nashville.
"Country music doesn't look like it used to, and it certainly doesn't sound like it used to," the Tennessee native told The Huffington Post. "I'm seeing Nashville change every day — and not only in the amount of traffic jams we have. The people who are coming to town now are just so open."
It isn't just the music scene that's changed in the three years since the release of Herndon's last album, "Lies I Told Myself." In November 2014, the 54-year-old came out as a "proud and happy gay man" in an interview with People magazine after nearly two decades in the music industry. Looking back, he said he decided to address his sexuality publicly in spite of the fact that he "didn't even know if I'd still get to be doing music afterward."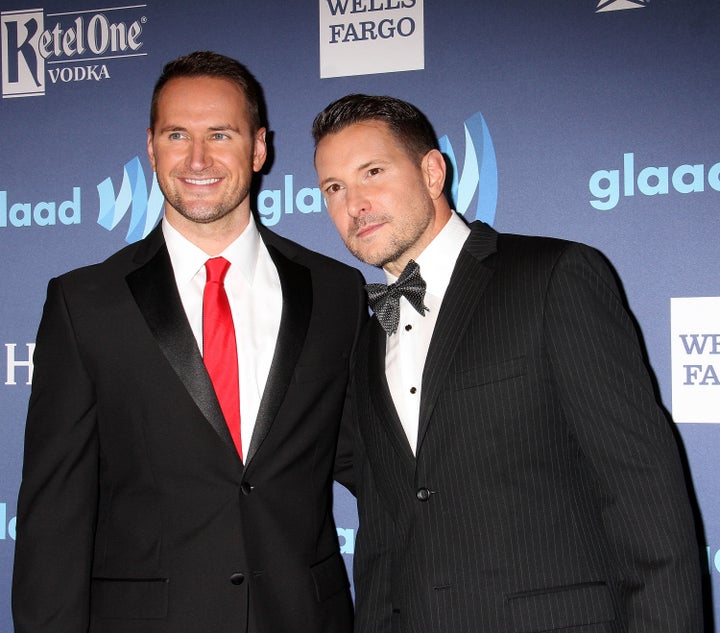 To his surprise, Herndon received "awesome" support from fans and fellow artists, and thus felt encouraged to break out of his comfort zone, both lyrically and musically, when he headed back into the studio. Due out Nov. 11, "House on Fire" is a 12-song "musical journey" that sees Herndon coming to terms with his authentic self while incorporating modern electronic elements into his signature sound.
Fans got their first taste of "House on Fire" in October with the anthemic first single, "That Kind of Night." As rollicking as "That Kind of Night" is, the rest of the album sees Herndon delving into deeper territory. The title track, he said, nods to how he's reconciled with his religious faith since coming out, while "Sweet Way to Go" is a tribute to Matt Collum, his partner of eight years.
Watch the video for "That Kind of Night" below.
Interestingly, "House on Fire" is a bit of a musical anomaly in that none of its 12 songs include gender-specific pronouns — a fact which Herndon insists that this was not a conscious effort but rather a fortunate "accident." As much as his coming out struggles have informed his songwriting, Herndon is hopeful "House on Fire" relays an all-inclusive message that will resound as much with listeners who identify as LGBTQ as those who don't. "Every lyric, everything in this album ― I've lived it," he told HuffPost. "And if I've lived it, most likely somebody else has, too."
""I just don't want to see a kid feel like they can't do what they love. I felt that way for a long time, and it was not a good place to be in.""
That isn't to say that "House on Fire" isn't meant to speak to queer listeners specifically, as evidenced by the album's closing ballad, "Fighter." Noting that he'd almost "lost his life" on more than one occasion prior to his coming out, Herndon told HuffPost that the song is his way of expressing solidarity with bullied youth. "So many of us today are fighting for our identity, fighting to be who we are," he said. (Proceeds from the sales of "Fighter" are being donated to The Trevor Project, the country's largest LGBTQ youth advocacy and suicide prevention organization.)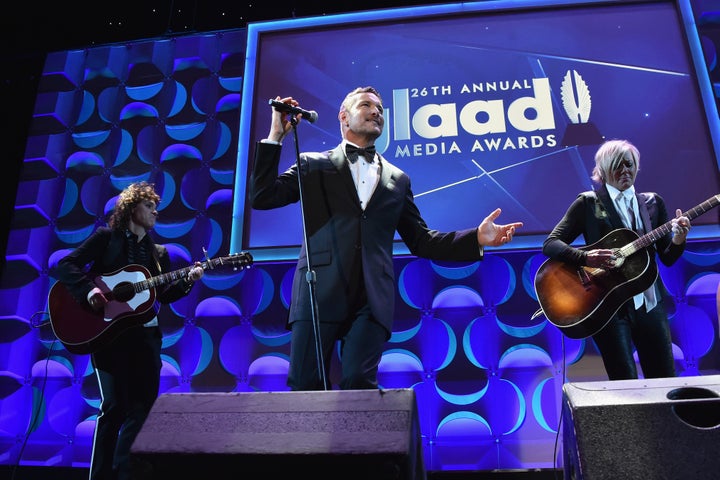 Regardless of how "House on Fire" is received, Herndon already sees the album as his greatest effort toward "changing hearts and minds, and tearing down walls, in Nashville," thus far. To that point, he's kept active on other fronts, too, speaking out against anti-LGBTQ legislation in Tennessee and lending his voice to "Slow Down," a song by country artist Brandon Stansell, who identifies as gay.
"The more successful anyone that's in the LGBTQ community is in anything they want to do in life sets a great example for the kids that are coming up," he said. "I just don't want to see a kid feel like they can't do what they love. I felt that way for a long time, and it was not a good place to be in."
Before You Go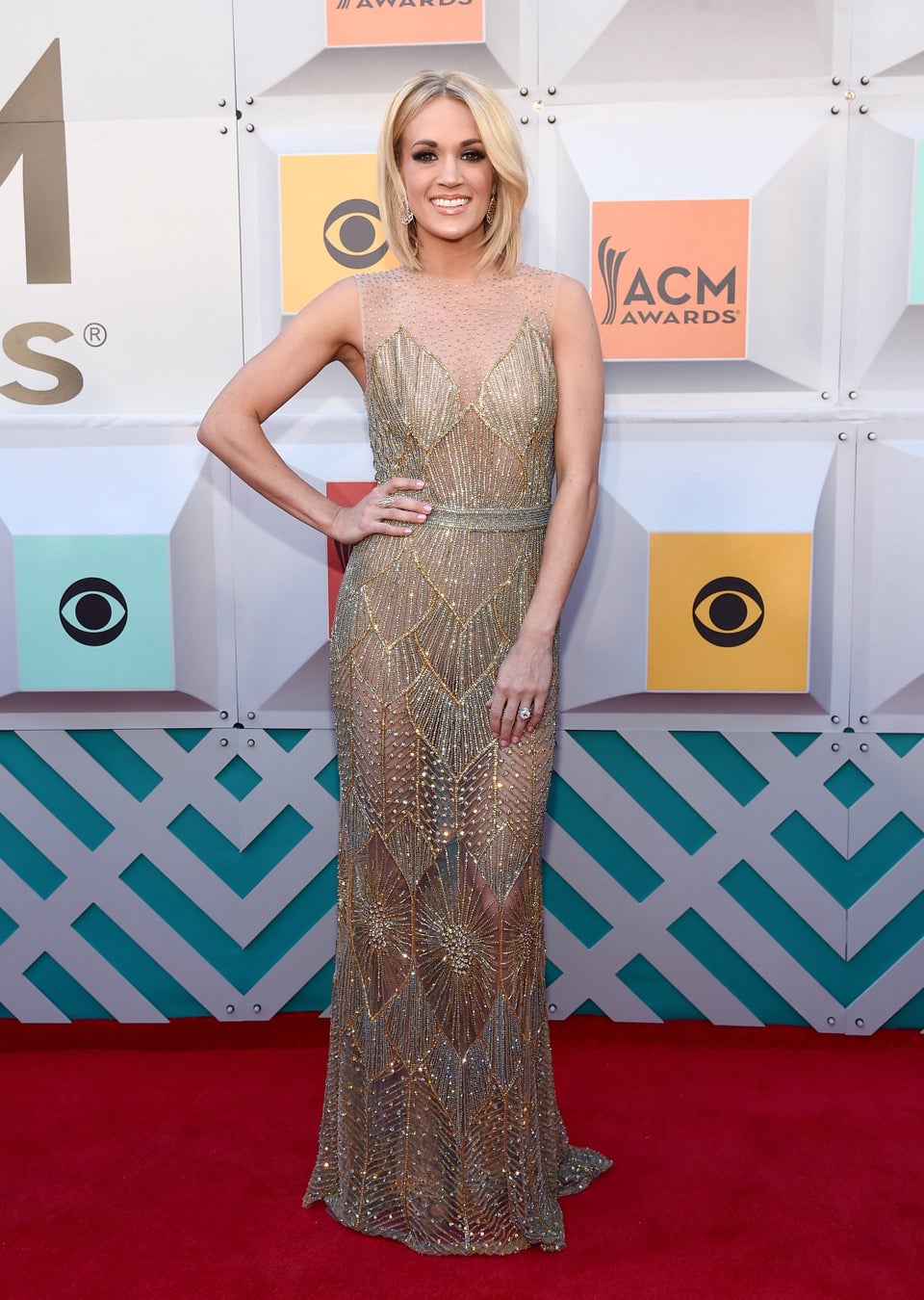 Academy of Country Music Awards 2016
Popular in the Community