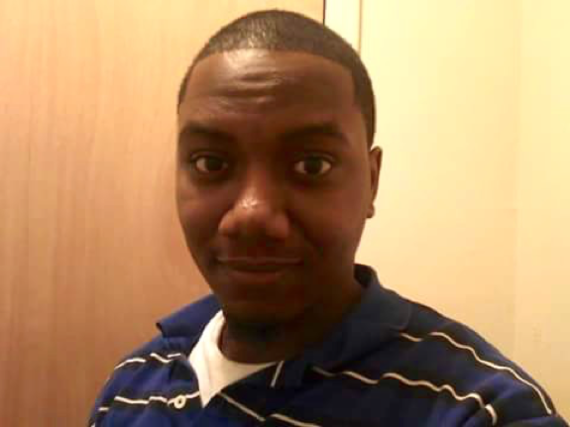 Tyeem grew up in East Flatbush, Brooklyn, at a time when it was known as a hotbed for drugs and violence, with rates of robbery and assault far above the city average. His school, characterized by discipline problems and under-credited students, offered no relief from the chaos of the street. The metal detectors the students passed through to get into school did nothing to ensure attendance, and test scores and graduation rates were so low that all three schools on the campus were due to be closed.
While many children who are forced to survive neighborhoods and schools stained by violence find refuge at home, for Tyeem there was no safe haven. His father, volatile and abusive, was a constant threat and source of anxiety. Tyeem lay awake at night wrestling with how to take charge of his life and make life better for his mother and brother. His only source of peace was found withdrawing into himself and expressing his emotions in the form of lyrics written on notebook pages.
By the time Tyeem was introduced to Publicolor he was in 10th grade, and was living in a shelter. His father had been arrested for attempting to kill his mother, who survived after being put on life support. For Tyeem, opportunities to better his life were few and far between, but he found a ray of hope in the presentation given to his school by Secile, a Publicolor staffer. Encouraged by the opportunities for learning job skills, leadership training, and college scholarships, he immediately signed up for Publicolor's Paint Club program. It was with Publicolor that Tyeem found refuge in the same hallways that he once found oppressive and intimidating.
Soon after, when Publicolor staffers Secile and Nadia recognized his drive and potential, Tyeem was inducted into Publicolor's Next Steps program where he finally realized that despite his past and current circumstances, it was possible for him to have a bright future. Over the next two years, Publicolor engaged with Tyeem and gave him the opportunities he needed to increase his self-confidence and work towards his goals. Inspired by a Publicolor led tour of nearby colleges, Tyeem graduated high school on time and with the help of the Publicolor Gap Scholarship he enrolled at LaGuardia Community College.
Tyeem decided to pursue a degree in audio engineering. Having been failed by the school system, Tyeem was not best suited to attend college, and a certificate degree in audio engineering from an accredited institution would have been a good option for him. He had, however, decided that his goal of attending college would be his stepping-stone to success, and he took a risk and accepted the challenge.
College was not easy for Tyeem. His father had been released from prison and once again attempted to murder his mother, and transitioning into full-time education turned out to be a challenge. His waking hours were spent worrying about his family, and he and his family were back in a shelter. Tyeem felt demeaned and devalued on a daily basis. But Tyeem learned at Publicolor that quitting is not an option. At Publicolor, you learn to overcome challenges through hard work, tenacity, and by seeking support.
Today, Tyeem is almost ready to graduate from LaGuardia Community College and plans to enroll at the Institute of Audio Research as part of their joint Associates degree program in audio engineering. His journey has been arduous due to entering college with severely remedial reading, writing, and math acumen. He comes to the Publicolor offices often for assistance with writing assignments and to seek guidance on his college journey. Publicolor was there to support and encourage him even when his GPA plunged below 1.0. He is also part of the Publicolor's Fresh Coat semi-professional painting crew that transforms under resourced community facilities on a weekly basis. Tyeem believes that it is because he was surrounded by caring Publicolor staff that he now sees himself as a survivor and a competitor. He will not allow himself to be just another statistic. He knows he has a long road ahead, but refuses to be counted among the thousands of economically challenged students who drop out of college every year. He is only the second person in his entire extended family to attend college, and with Publicolor's support, he plans to persevere, graduate and pursue his dreams.
Publicolor will celebrate its 20th Anniversary at their annual Stir, Splatter + Roll 2016 Gala on May 16, 2016 at the Metropolitan Pavilion, 125 West 18th Street, New York City honoring Michael R. Bloomberg and E. John Rosenwald, Jr. for their longtime support of Publicolor and its programs. For tickets go to: www.publicolor.org.
Calling all HuffPost superfans!
Sign up for membership to become a founding member and help shape HuffPost's next chapter