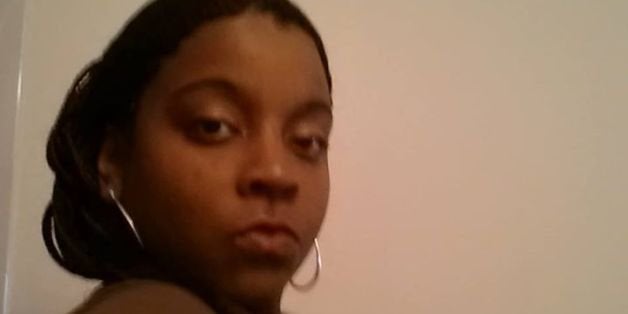 Tyeesha Mobley says New York City took her children away from her for four months, but it "felt like four years."
It all started one day last April, when the 29-year-old says she discovered that her youngest son, Keyshawn, had taken $10 from her purse. Wanting to teach him a lesson, she called 911.
Who better, Mobley thought, to teach her kids that stealing is "not the right thing to do" than the local police? Four officers responded to the call, and Mobley and the kids met them at a nearby gas station.
"Three of them was joking around with my son," Mobley told The Huffington Post. One told Keyshawn, who was only 4 years old, that he would "end up in the police car" if he kept stealing.
But a fourth officer was upset that Mobley had called 911 in the first place.
"This is not our job," Mobley says the unidentified officer griped.
"You black bitches don't know how to take care of your kids," the officer continued, according to a lawsuit Mobley has filed against the New York City Police Department and the city's Administration for Children's Services.
"You need to call the kids' father, not us," the officer added. "We can't raise your kids. Why are you wasting our time? We aren't here to raise your kid. Why don't you take your fucking kid and leave!"
Seeing how upset the officer was growing, Mobley says, she decided to take Keyshawn and her older son, Tyleke, 9, back to their apartment.
"Oh, where do you think you're going?" Mobley says the upset officer called after her as she headed home. He threw handcuffs around her wrists and Mobley pleaded to know why she was being arrested.
"If you're going to say another fucking word," the officer allegedly said, "I'm going to knock your teeth down your throat."
He threw Mobley against a cop car and kicked her legs -- all while her two young boys watched, she says.
Meanwhile, another police officer drove up to the scene, and rolled down the driver's side window. "We are not supposed to act like this," she told the officer arresting Mobley, according to the lawsuit.
"Black bitches like that," the arresting officer allegedly responded. "This is how I treat them."
Mobley was later transported from jail to the hospital to be treated for bruises on her legs, allegedly from when the officer kicked her.
The NYPD said that "due to the pending lawsuit," it will not comment on Mobley's arrest.
Her lawyer, Philip Sporn, told The Huffington Post she was charged with child endangerment -- a charge that was ultimately dismissed months later, but not before it upended Mobley's entire life.
What Sporn and Mobley say was a wrongful arrest caused the Administration for Children's Services to take Keyshawn and Tyleke into custody. The children were turned over to a foster mother who spoke only Spanish.
A photo of Tyeesha, above a photo of Keyshawn, left, with his brother Tyleke. Photo on the right is of Keyshawn. (Photo courtesy Philip J Sporn & Associates)
The lawsuit alleges that, during a supervised visit with her children, Mobley witnessed the foster mother "forcibly and violently strike, shove and push Keyshawn through a doorway when it seemed that no one was watching."
The foster mother, the lawsuit also alleges, somehow caused or allowed Keyshawn's right hand "to become horribly burned," yet didn't take him to the hospital to be treated.
Mobley, a single mother, said none of this -- her arrest, the foster mother, Keyshawn's burns -- would have happened if she weren't black.
"I didn't commit any crime," she said. "I believe that the officer didn't like black people."
"I just didn't want my kids getting incarcerated," she said, explaining why she made the fateful 911 call nearly one year ago. "The one person who I thought would help me turned their backs on me."
Mobley was reunited with her sons last summer. They're back in school, and Mobley says the entire family is now in therapy, all having suffered trauma from her arrest and their forced, four-month separation.
Mobley said she sees police now "as someone out to harm me." She walks the other direction when she sees them on the street.
She hopes the lawsuit, filed last Friday in Bronx Supreme Court, will let the city know how, for a while, her family was "destroyed."
Neither the city law department nor the ACS immediately responded to a request for comment this week.

Popular in the Community