A man was arrested on Wednesday after bursting into economist Tyler Cowen's George Mason University law school classroom, jumping on a table and trying to effect a citizen's arrest.
When that didn't work, the man attacked the professor with pepper spray.
According to ABC7, the attacker chased Cowen into a hallway at the law school's Arlington, Va., campus, before being caught by a student who held the man until police arrived. The station notes that "ironically, the school says that Cowen was teaching a unit on vigilantes. And it appears some students may have thought at first the whole situation was fake."
It wasn't. But GMU law school spokesperson Buzz McClain tells HuffPost that Cowen and the students in his "Law and Literature" class -- which McClain says was focused that day on the graphic novel "V for Vendetta" -- were all offered, and all declined, medical treatment.
Arlington police spokesperson Dustin Sternbeck told HuffPost on Thursday that Jonathan Pendleton, 31, of Alexandria, Va., has been charged with assault with a caustic substance and abduction.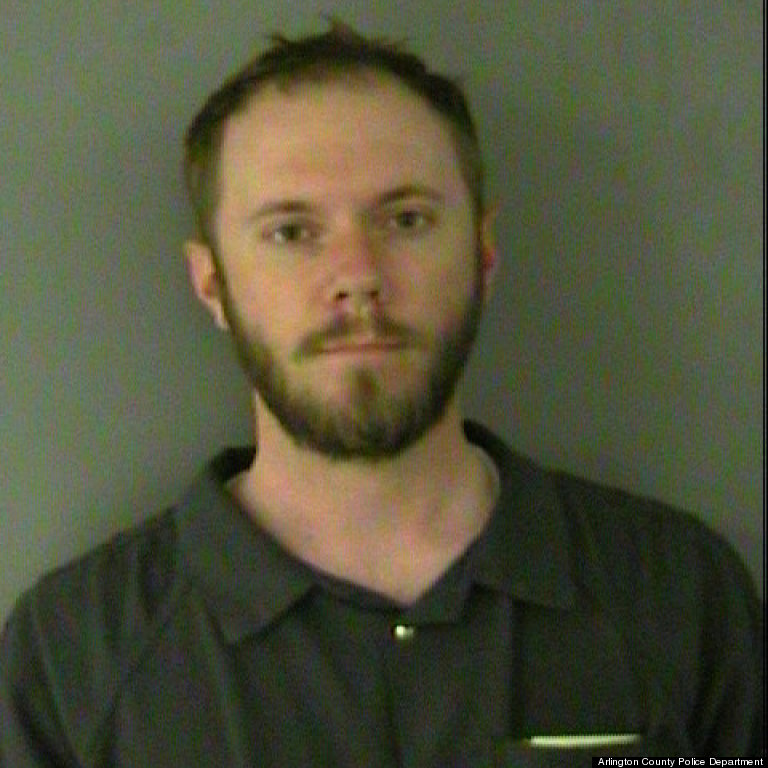 Booking photo for Jonathan Pendleton, provided by Arlington County Police Department
Police have yet to reveal any motive in the attack, and GMU says that Pendleton wasn't known to Cowen or a student at the university. Someone going by the name Jonathan Pendleton left an odd comment earlier this month on the wildly popular economics blog that Cowen keeps with another professor:
Jonathan Pendleton March 17, 2014 at 4:50 pm

What better place to do prison research than inside a prison?

If the police and FBI won't arrest you for hacking my computer and sexually harassing me over the past several months, I will do it myself — in the next couple weeks before school starts again. Either way, one of us is going to prison.

I will entertain settlement offers at the email address provided.

Sincerely,

Jonathan E Pendleton Seattle, Washington

The doctrine of citizen's arrest -- the boundaries of which vary from jurisdiction to jurisdiction -- does allow private citizens to make arrests under certain circumstances (though probably not these).
In 2003, Virginia's Supreme Court upheld an instance of citizen's arrest in which an off-duty police officer, who was out of jurisdiction but in uniform and carrying his badge, pulled over a guy who'd been driving in what was described as an "'erratic' manner."
After being processed by the local police, the suspect argued that the off-duty officer had no authority to pull him over in the first place. But "at common law, a private citizen may arrest another for a breach of the peace committed in his presence," wrote the court, which in this case involved the suspect nearly driving off the road in front of the off-duty officer, who was considered a private citizen.
It's hard, in any case, to imagine what would be a comparable activity that Cowen might have been engaging in while teaching his (really interesting sounding) class. McClain says he's not sure, either, what crime Pendleton believes Cowen to have committed. He is sure, though, that there's now "added security" at the campus.
"It's quiet here today," he says.
Updated to make clear that GMU says Pendleton was not a student at the university, nor was he known to Cowen.
Popular in the Community