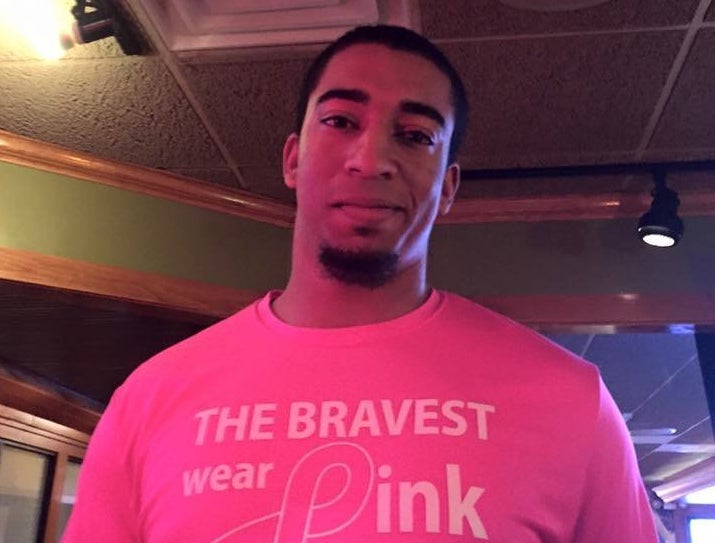 Police say an off-duty officer shot and killed a black man who broke into the officer's home in Lakeshire, Missouri, shortly after posting online threats against him and others.
Tyler Gebhard, 20, who police say was diagnosed with bipolar disorder and schizophrenia, arrived at the unnamed officer's home Saturday afternoon acting "very violent and very alarming," according to St. Louis County police.
Gebhard knew the officer and his family through a church's youth group program, but it's not clear why he showed up at their home, media relations Officer Benjamin Granda told The Huffington Post Monday.
Gebhard's uncle, Patrick Brogan, told the St. Louis Post-Dispatch that the shooting happened after Gebhard got into an argument with the officer on Facebook about the Black Lives Matter movement. Granda told HuffPost that police have found no information to support that claim.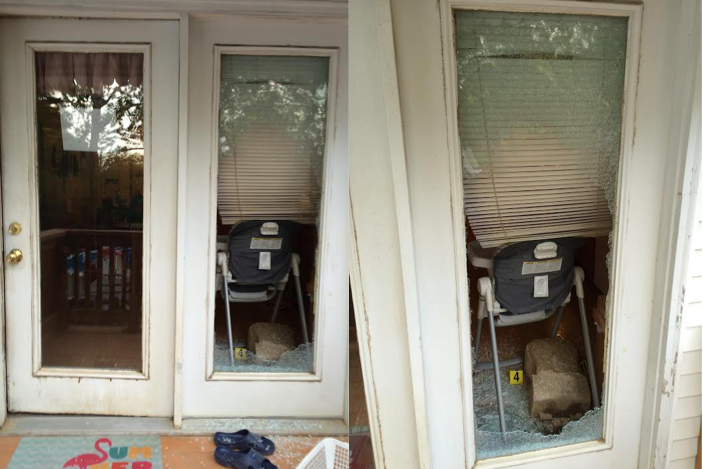 Police said Gebhard first started ringing the family's doorbell around 6 p.m. When he wasn't welcomed inside, he went around to the back of the house, picked up a 120-pound concrete planter and threw it through a glass window.
"It kind of speaks volumes of not only his mental state, but his size and his ability," Granda said.
The officer's wife, mother-in-law and two children barricaded themselves in a bedroom and called 911 as the officer confronted Gebhard. Eventually, the officer's wife and children escaped by climbing through a window, Granda said.
The officer gave Gebhard several verbal warnings before shooting him twice in the chest, according to the Post-Dispatch. Gebhard was pronounced dead at a hospital.
Police claimed that Gebhard had made threatening online statements to various people, including the officer's family, in the final days and hours of his life. Granda said Gebhard's recent behavior was likely due to him not taking his medication.
"It's very likely that this is a mental, an emotional crisis he was going through, because he had no criminal record and this seemed to be out of his character," he said. "It is pretty clear that whatever he had going on, his behavior when he got to the home was very violent and very alarming."
Photos on Facebook show Gebhard participating in charity, sports and university events.
Brogan told the Post-Dispatch that Gebhard had attended Southeast Missouri State University, and confirmed that he had bipolar disorder.
He said his nephew supported Black Lives Matter but did not actively participate in protests. He said that Gebhard struggled with his mental health and that his family "had to stay on him to take his medication."
"He had a lot of mental problems the last few months," Brogan told the Post-Dispatch. "A lot of difficulties in life."
One image that Gebhard reposted, just a day before he died, reads: "If u mourn the death of #AltonSterling & #PhilandoCastile but u celebrate the death of cops. You've just become the thing that you hate."
St. Louis County Police Chief Jon Belmar told reporters Saturday that the officer who killed Gebhard is a three-year veteran of the department. The officer, whose race has not been reported, is now on administrative leave. 
This story has been updated to include Granda's comments.
Calling all HuffPost superfans!
Sign up for membership to become a founding member and help shape HuffPost's next chapter
BEFORE YOU GO