Tyler James Williams recently reflected on a hurtful remark that a producer made when he was a teenage star on "Everybody Hates Chris."
In a profile published Wednesday by GQ, the actor said a producer on the sitcom had told him, "I'll never see you as anything else and you'll probably never work again" — a comment that left him stunned.
"I was like, 'Holy shit, you really just looked at me and said that,'" recalled Williams, who appeared on the show from 2005 to 2009. He added that although the remark was likely a joke, it stuck with him nonetheless.
Williams, now an actor on ABC's critically acclaimed "Abbott Elementary," said he figured out "pretty fucking quickly" as a child star that he could be pigeonholed or see his career end prematurely if he wasn't careful.
"I realized at 17 that I didn't like the road I was on," he said. "So I decided to stop and pivot. I got with a really good acting coach and I turned down every single thing I was offered."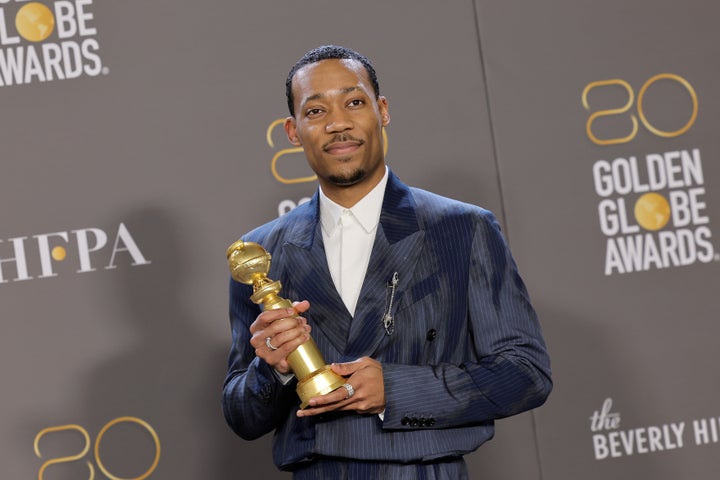 Willams later starred in several TV series, such as "The Walking Dead" and "Dear White People," before landing the part of Gregory Eddie on "Abbott Elementary."
He earned an Emmy nomination for that role in 2022 and went on to win a Golden Globe earlier this year.
During his acceptance speech in January, Williams celebrated his "Abbott Elementary" character, a first grade teacher at a Philadelphia public school that struggles with a lack of funding and resources.
"I pray that this is a win for Gregory Eddie, and for his story and for stories like his — that we may understand that his story is just as important as all of the other stories that have to be told out here," he said at the ceremony.
Popular in the Community