When David first met Tyler Knight, he was blown away by the combination of insight, intelligence, articulation, and smoldering black man porn star sexuality. They've been friends ever since. And now that his memoir is coming out, we thought we'd pick his brain on what's harder, getting into porn or publishing.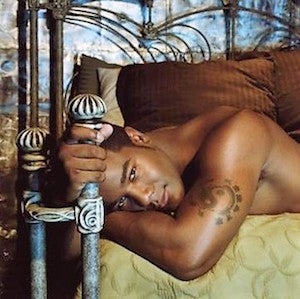 The Book Doctors: Why in God's name would you do something as crazy as writing a memoir?
Tyler Knight: I had no choice. There was a story in me and it was bursting to get out whether I wanted it to or not. The irony is when I was a kid with little life experience, I wanted to write but I had nothing to say. Later, as a middle-aged man, I didn't want to commit to writing a memoir, but the story inside me had other ideas. I read Jerry Stahl's Permanent Midnight, Dave Eggers' A Staggering Work of Heartbreaking Genius, and Mary Karr's Liar's Club. Those books showed me that to write a memoir that was worth reading required deep introspection... Picking at scabs and old scars, and then write the truth about myself no matter how ugly... And I wasn't sure I'd the mettle to do that, let alone share it with the world. I knew it'd be a Sisyphean task of writing draft after draft of a manuscript for many years in a vacuum with no promise that the book would ever see the light of day. I expected my manuscript would be rejected by scores of literary agents. Maybe I'd find an agent crazy enough to schlep a literary memoir, from a pornographer no less, from publishing house to house until he found an editor who loved it. And that's precisely what happened. But I also knew that I'd have no inner peace if I didn't do it.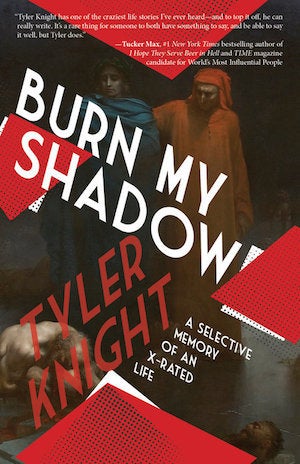 TBD: David's family didn't speak to him for about five years after his memoir, Chicken, came out. Has there been any fallout, blowback, or madness as a result of you writing about your life in public?
TK: Well, I haven't spoken with my father or anyone on my father's side of the family since the '90s anyway, so there was no effect there. My mother's side of the family... I can't be certain if they know what I do for a living or not. It's odd and telling when at Thanksgiving, people at the table never ask me how work is going. Sometimes the absence of conversation says more than the words that are said...
TBD: We are big fans of Rare Bird; they put out great books. Tell us about your process of getting this book published.
TK: My agent, Peter McGuigan, who co-heads Foundry Literary, was extremely hands-on with the editing process. I'd send him drafts, and he'd ink them up and send them back. Peter was my de facto MFA professor. Once we got to a point where the work was salable, he stopped shaping it... He knew it was important that whichever editor acquired the manuscript felt that they had room to put their own stamp on it. The feedback from some of the big houses was a lot of, "Right, he is a talented writer, but we need to make it more commercial." That would have been more than just putting a stamp on the work. Peter showed it to Tyson at Rare Bird. We met in his office for a half hour meeting that stretched into almost three hours. We talked what I was trying to say, and he had ideas on how to clarify my vision. He got me. We came from the same planet. Books can take years to come out, so the relationship between editor and author is like a marriage. Both parties have to decide that they can work together for years to bring the book into the world.
TBD: While you're at it, tell us about some of the joys and difficulties of writing a book about yourself and your crazy life.
TK: I come from a school of literary minimalism called Dangerous Writing. Its most prominent practitioners would be Chuck Palahniuk and Amy Hempel. It's called Dangerous Writing because it forces you to explore what scares you... What about yourself would be mortifying if anyone else knew about it... And you go deep into those crevasses and linger until the feelings are exhausted, then move onto the next. It asks nothing less than absolute commitment to honesty from the author. It's the perfect cypher for a memoir. Exacting my pound of flesh was the most alive I've ever felt in my life.
I have no interest whatsoever in foisting upon the public some bullshit celebrity "I'm-just-like-you!" zeitgeist memoir that risks nothing, asks nothing of its readers, and leaves them just as clueless as to who the author is as a human fucking being when they started reading. I declare the airport memoir dead.
TBD: You have such an incredible way with words, you really make us feel like we're right in the middle of your life, with all the sights, sounds, and yes, smells that accompany this life. How did you manage to do that?
TK: Thanks, David. That's a technique of Dangerous Writing: Going to the Body. You sprinkle details about sight, sound, smell, taste, and touch all through the story that, by themselves may not seem like much, but the cumulative impact by the end of the story is nothing less than visceral. My Bukkake story was the first time after many attempts where I finally got it right.
TBD: David gets writing from all over the world that revolves around sex. Most of it is really bad. What approach did you take to writing about sex?
TK: Yeah, most sex writing sucks because their authors love their metaphors and adverbs, and fail to grasp the concept of less is more. My approach was to show, don't tell. Again, that's both Going to the Body, and another technique called Recording Angel... You show the reader details without judgement (no labeling anything as good, bad, sexy, whatever), and let her unpack the details and reassemble them in her mind as she reads. Trust the reader to come to her own conclusion... To take ownership in the creation of the scene and story as she reads it. Far more powerful that way.
TBD: What made you decide to use a quote from Moby Dick in a book about your life as a porn stud?
TK: Moby Dick is my favorite novel, and the Knights and Squires section spoke to me... The conflict of good and evil wrestling for possession of a working man's soul... Dignity in whatever your station in life may be... Faith and moral courage...
TBD: Which was harder, breaking into the adult film industry, or the publishing industry?
TK: Publishing, by far, is more difficult. So, you're a good writer. Who cares? You still must do the work. Even then, your work may be rejected based on your query letter (basically a sales letter to agents about your book which doesn't contain a single sentence of your actual book) by a 22-year-old intern who screened and deleted it before anyone in the position to say "yes" to you ever reads it. It happened to me. It happens to everyone. At least with porn, if you are not hideous and you can do the job, they'll find a place for you. Don't get me wrong, porn is by no means easy to get into, and it's far from a meritocracy, but you will get judged on your ability to perform from the get go, sink or swim, rather than a being judged on some letter you wrote describing how good you'd be if you just had a chance.
TBD: What, if any, are your plans for writing?
TK: This is it. Burn My Shadow isn't a vanity project for me. I've pushed my chips all-in with writing books... I can't imagine a life without writing. I have a novel in its third draft which has nothing to do with pornography.
TBD: We hate to ask you this, but what advice do you have for writers?
TK: Lookit, I broke every rule and piece of advice that writers should follow, from not sticking to a disciplined writing schedule, to writing a memoir entirely in first-person, present tense. The world already has every example of how a book should be written. What the world doesn't have is your take on things. Tell your story however you damn well please. The more specific it is to you and your truths, the broader its appeal to the world. Just write, man.
Tyler Knight, author of Burn My Shadow: A Selective Memory of an X-Rated Life, is an adult film star who has starred in over 500 films. In 2009 he won the Good For Her Feminist Porn Award, as Heartthrob of the Year, and was a Playgirl Spokesmodel. In 2010 he was nominated for the Urban X Award for Performer of the Year. He has also been nominated for eighteen AVN awards and has won three. Tyler lives in Los Angeles.
Related
Popular in the Community