These photos were taken closer to the advent of the iPhone than Kodachrome. But thanks to Tyler Orehek's impeccable attention to detail, you might never guess.
"I carefully plan every inch of my frame," the New York-based photographer told The Huffington Post. "There is no room for error, especially when trying to recreate the past."
Orehek began drawing on his appreciation for documentary photos back in 2012, recreating the vintage aesthetic of images dating from the early 1900s to the 1970s using his own kids. Children as subject matter allows for "greater clarity through juxtaposition," he explained in his artist statement. Orehek chose not to recreate specific vintage photographs, but rather make up his own compositions in order to illuminate the overarching moods of periods in photography's history using a technique, he explained, inspired by such greats as Sally Mann and Saul Leiter. His son Tyler and daughter Lauren are now six and three, respectively.
The most impressive aspect of the project, however, is not how the photographer managed to convince a three-year-old to sit still for a staged photo shoot, but the painstaking historical accuracy of each image. The series has cost him thousands of dollars and "countless hours" hunting for props, all for a single session. Orehek says he never does a second take.
Adorably, he also makes sure to describe to his children the individuals they'll be embodying in each shot.
"They somehow get it," he said. "It is the most amazing father-and-son and father-and-daughter time I could have ever dreamed of having with my children." Check out Orehek's Facebook and website for future photo updates.
Related
Before You Go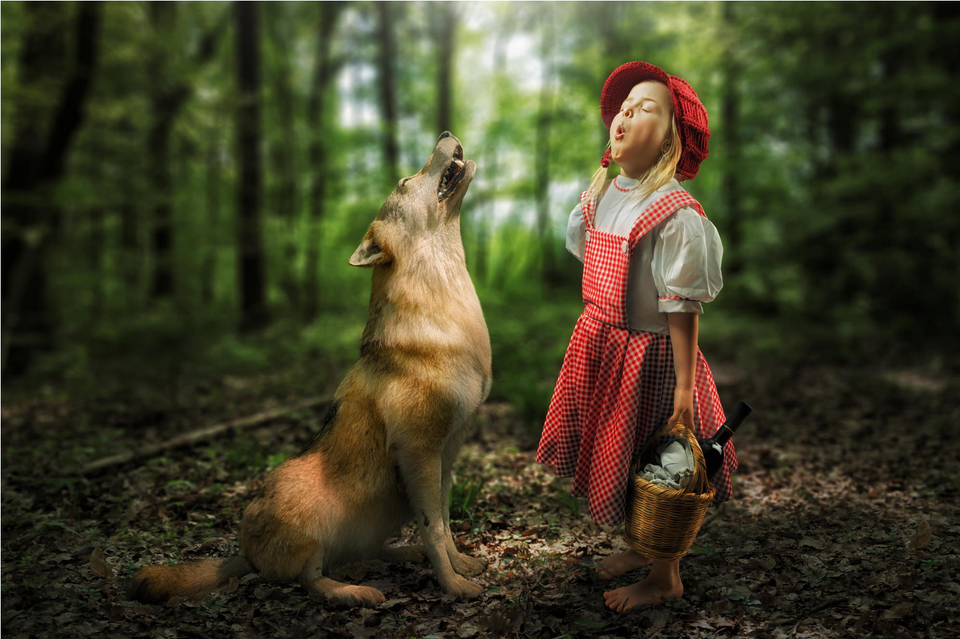 Photographer John Wilhelm Puts His Daughters In Surreal Situations
Popular in the Community