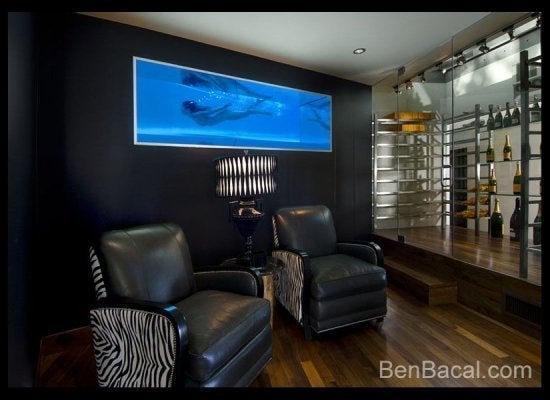 This property must have caused Tyler Perry a lot of heartache.
The prolific writer/producer/director/actor has been trying to sell his Hollywood Hills home since June 2010 -- which for him meant almost three painful years of price changes, de-lists and re-lists. Property records show that Perry re-listed the home a total of 5 times since 2010 before finally selling the property for $11.25 million in Oct. 2012. He had originally listed the home for $13.25 million.
So if Perry's home sold in October, why are we still yapping about it? Basically, we couldn't pass up another chance to resurface these spooky, sexy listing photos. Taken by photographer Ben Bacal, the images depict a trio of scantily-clad beauties enjoying the pool, deck and the home's incredible views.
Importantly (and perhaps creepily), the models also demonstrated one of the home's most unique features: a see-through wall that separates the swimming pool from the billiards room. The effect is not unlike peering into an aquarium filled with mermaids.
And now for the nitty-gritty: the mansion, located in the desirable "Bird Streets" neighborhood of the Hollywood Hills, has four bedrooms, six bathrooms and spans about 8,700 square feet of living space, according to the listing. The home also features a screening room, gym and a nightclub.
Perry was recently in the news for offering a $100,000 reward in an effort to solve a nearly decade-old cold case in Naples, Fla. He announced the reward in a press conference with Rev. Al Sharpton and the NAACP last week.
He is known for producing and starring in a comedy film franchise centering around his character "Madea," an elderly woman based on Perry's own female relatives. He's also the director of the "House of Payne" TV series.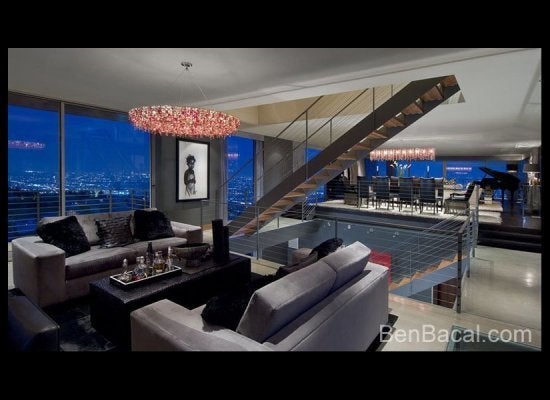 Tyler Perry's House Sold For $11.25 Million
Related
Popular in the Community