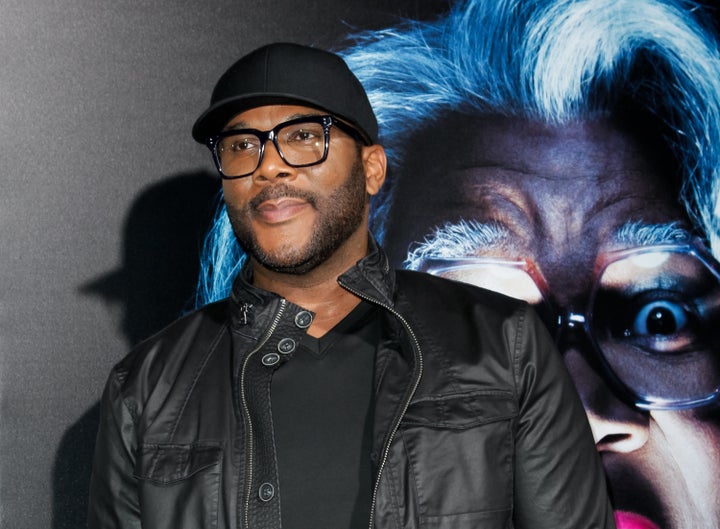 Tyler Perry's latest Madea film, "Boo! A Madea Halloween," not only topped last weekend's box office, it also reaffirmed the Hollywood mogul's influence on American viewers.
"I have been able to use this character to bring messages to people who no one has been able to get a message to," he told host Scott Feinberg. "She can talk about anything. She can make them laugh. And it's so disarming ― it's like anesthesia."
In the future, Perry says he also has a desire to produce a Madea film addressing social themes such as police brutality.
"If I could find a way to talk about police brutality, and all of these people being shot by police officers, through this character — and I've been thinking about it — I think it would speak volumes to what so many people can't say," he said.
In response to his critics in the black community, which include Spike Lee who once labeled Perry's films "coonery buffoonery" and others who've likened characters in Madea films to ministerial characters such as Amos 'n' Andy and Stepin Fetchit, Perry says context matters. 
"Here's why they're wrong, because back in the day of Amos 'n' Andy and Stepin Fetchit and those characters, they never had any power, they never owned the character, they never had any authority," he said. "What I've been about on this whole journey of my life has been to take this character, to take these stories that my people love, and grow my business into a force. That's been my purpose."
For Perry, the nature of the critique is deeply rooted in the burden of representation placed on members of the black community.
"Langston Hughes said Zora Neale Hurston was a new version of the 'darky' because she spoke in a southern dialect. This kind of thing goes on and on in our community, and it has for a very long time," he said. "If you are black and you are not representing a certain polished, educated section of the culture then you're put into the Stepin Fetchit category. But what I've found with a lot of those critics when they say those types of things, what they're telling me is those people's stories do not deserve to be told, which is unfair and flat out wrong."
"I think we all have the right to tell our stories, and I speak from my experiences and my journey and all these people are a part of it. And you can say what you want about them, but they're real human beings. And as long as we're breathing on this earth, we all have the right to tell our stories."
Listen to more of Tyler Perry's podcast episode with The Hollywood Reporter here.
Calling all HuffPost superfans!
Sign up for membership to become a founding member and help shape HuffPost's next chapter
BEFORE YOU GO
PHOTO GALLERY
Top Grossing Tyler Perry Films