Tyler Perry has achieved astounding success in Hollywood: his movies have entertained legions of loyal fans, he's built a multimillion-dollar media empire and he shows no signs of slowing down, with two new series debuting on OWN, the Oprah Winfrey Network, tonight and tomorrow. But along with fame and fortune has come much criticism from African-Americans who say Tyler's movies are loaded with stereotypical characters that exploit the black community. One of these critics is director Spike Lee.
In a 2009 interview, Spike Lee called Tyler's imagery "troubling," and seemed to spark a rift that lasted through 2011 when Tyler decided to fire back at his critics. "Why the hell would I be worried about a Spike Lee or anybody else? They all can go straight to hell," Tyler had said back then. Today, Tyler seems to have a very different reaction to Spike Lee and other critics.
"You just complimented Spike Lee," Oprah says incredulously. "I thought you all had a rivalry."
The truth, Tyler says, is that their differences simply stem from their dissimilar backgrounds. "We're very different in the sense that I'm a Southern boy. Grew up in Louisiana, spent most of my time in rural Louisiana," Tyler explains. "He grew up in New York. His father's a jazz musician, his mother's an educator. But of course our stories would be different. It doesn't mean that one is less important than the other. They're just different stories."
These differences don't prevent Tyler from seeing the value in his purported rival's work. "I've always been a fan of his," Tyler insists. "When [the Spike Lee film] 'Inside Man' came out, I called him to say what a great movie. I really enjoyed it. You know, whatever it was met with, it was met with. But for me, it's genuine and sincere."
In the video, Tyler also responds to one writer's tirade calling him "malt liquor for the masses" and reveals what "ridiculous and suicidal" thing he'll never to do appease the critics.
Before You Go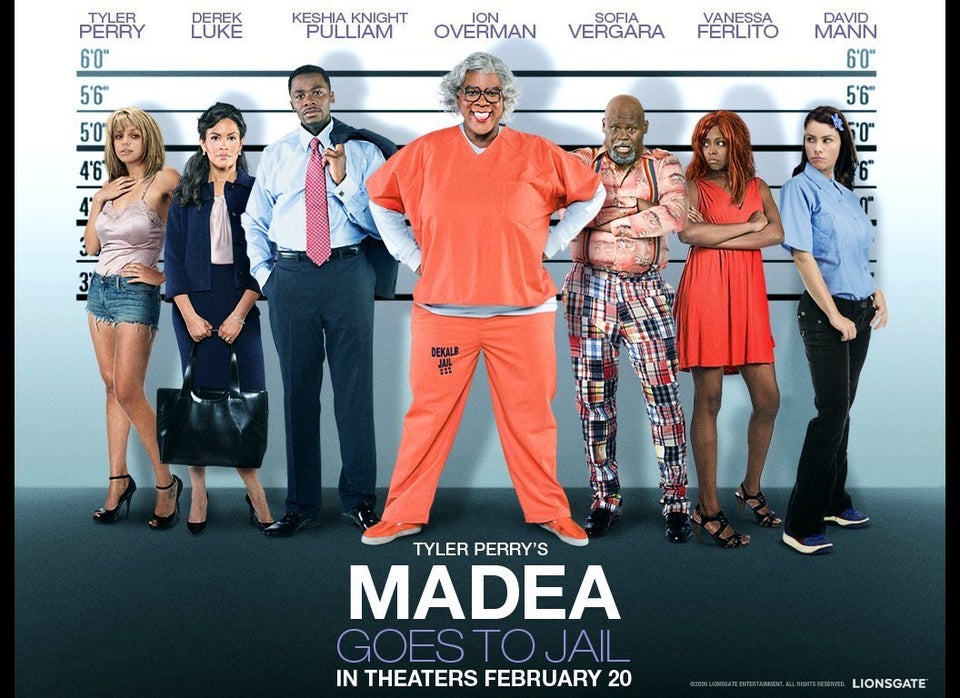 Top Grossing Tyler Perry Films