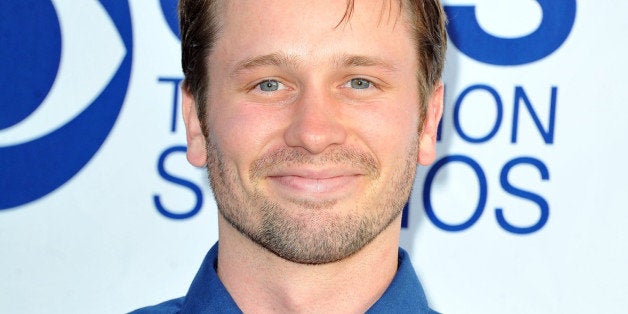 Actor Tyler Ritter is following in his father's television comedy footsteps with "The McCarthys." Still, he hopes the CBS series' subtle treatment of his character Ronny McCarthy's sexuality will break fresh ground in its own right.
"It's not really a huge storyline," Ritter, who is the son of Emmy Award-winning actor John Ritter, tells The Wrap. "The show starts out with him already having come out a few years before, and the family is totally OK and accepting of him. Aside from the fact that he's in the dating world and meeting new guys, it really isn't that big of a plot, because these guys could easily be girls."
He went on to note, "The actual sexuality in and of itself isn't what makes this show tick. It's the characters themselves, it's the conflicts they run into."
"The McCarthys" is loosely based on the life of actor-writer Brian Gallivan ("Happy Endings"), which Ritter says is extra incentive for the show's creators "to keep [the character of Ronny McCarthy] from ever becoming something that isn't identifiable and grounded."
"He'll find himself in situations with his dates, with maybe a boyfriend, but the fact that he's a guy who's attracted to another guy … I don't think we find that funny at all, and so that's not a source of humor," he said.
Pointing to the gay and lesbian entertainers who populate the improv world, Gallivan told The Wrap in a separate interview that he didn't intend to make the character's sexuality a comedic focal point of "The McCarthys."
Still, he added, "I forget that there's whole other parts of the country that it is still a big deal to see a gay character. So to me it doesn't seem that big a deal, but maybe to some young gay guy in middle America, maybe it's a bigger deal than I realize."
REAL LIFE. REAL NEWS. REAL VOICES.
Help us tell more of the stories that matter from voices that too often remain unheard.
BEFORE YOU GO
PHOTO GALLERY
Favorite Gay TV Couples