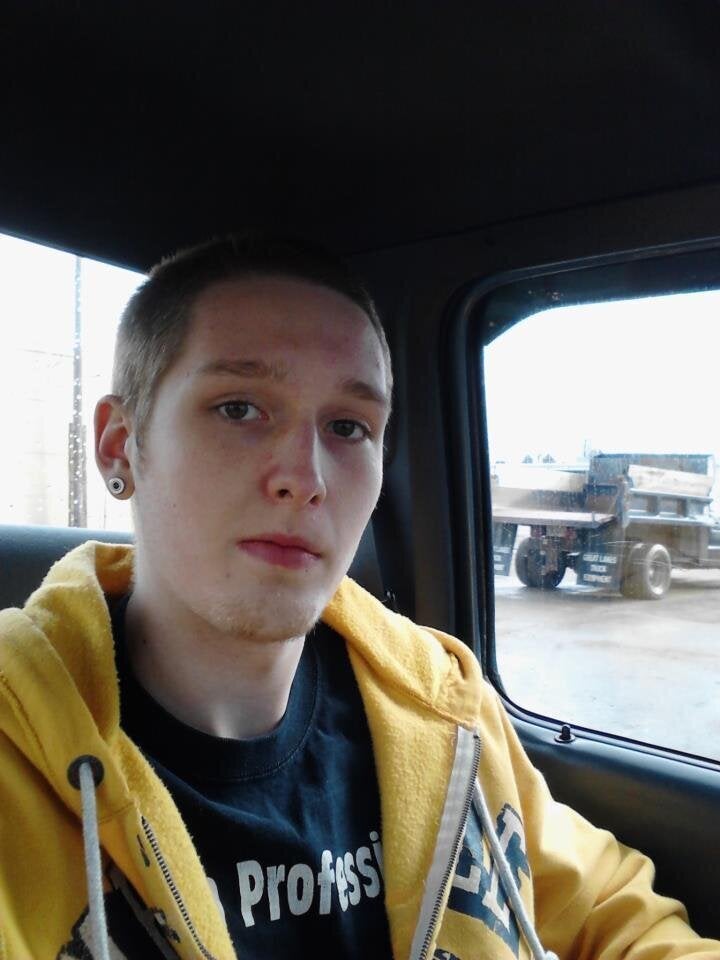 Tyller Myers, 19, was killed in a car crash last week after running a stop sign in Norwalk, Ohio, the Norwalk Reflector reports. State authorities said they believe the teenager had been in the midst of a stop sign-stealing spree prior to the fatal collision that closed down U.S. Route 20 for about an hour.
Sgt. Jason Demuth told the Norwalk Reflector that officers found no fewer than three stop signs in the back of Myers' 1996 Ford F-150 pickup truck, all allegedly plundered from intersections along the route Myers had been traveling prior to the crash.
The force of the collision, which involved the pickup and a westbound 2008 Peterbilt tractor-trailer, slammed both vehicles off U.S. Route 20 and into a neighboring cornfield.
Myers, who was not wearing his seat belt, was pronounced dead at the scene by the Huron County Coroner, the Morning Journal reports. The driver of the tractor trailer, Kevin Heter, 53, of Clyde, was medevaced out to a Toledo hospital with non-life threatening injuries.
Stop sign theft is no laughing matter. The crime was the focal point of a contentious and precedent-setting court case in Florida more than a decade ago, in which three Tampa Bay teens were sentenced to 15 years each after being convicted of stealing a stop sign at an intersection. Hours later, a white Camaro breezed through an intersection and into the path of an 8-ton truck, killing three teens inside, CNN reported at the time.
Despite its potentially deadly consequences, street sign theft can also be expensive. In September, police in Redding, Pa., brokered a deal for the return of a GPS-enabled stop sign that did not end in jail time for the thieves, but did result in a $4,750 cash replacement fine, Patch reported.
Clarification: Language has been amended to attribute claims that Myers had stolen stop signs to the state police.
Related
Popular in the Community