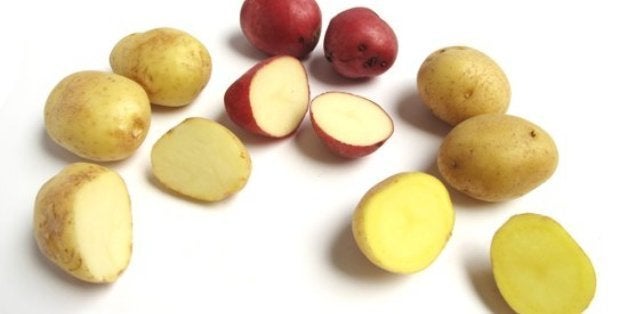 Potatoes are the all-star of the vegetable world in our opinion. Mashed, fried, or just as skins, potatoes rock our world in so many ways. And preparing a great potato dish doesn't have to be difficult -- it can be has simple as throwing them in the oven with some butter and salt. The hardest part, in fact, is often making sure you buy the right type of potato.
Potatoes fall into two important categories that impact the outcome of your dish: starchy and waxy (plus a category that lies somewhere in between those two).
Starchy: Like the classic Idaho or Russet, these potatoes are (obviously) high in starch and low in moisture. They're fluffy, making them great for boiling, baking and frying, but they don't hold their shape well, so they should be avoided in dishes like casseroles, gratins and potato salads.
Waxy: Like Red Bliss or New Potatoes, these have a low starch content and are often characterized by a creamy, firm and moist flesh that holds its shape well after cooking. They're typically great for roasting, boiling, casseroles and potato salads.
All-Purpose: These potatoes have a medium starch content that fall somewhere in between the starchy and waxy potatoes. They're a true multi-purpose potato, and therefore can be used for just about any cooking application. A classic example is the Yukon Gold.
Once you know which type of potato you need for your particular dish, you can be as creative as you'd like when choosing varieties at the market. For example, if you're thinking of making a potato gratin, you know you're looking for a firm, waxy potato -- you can choose from a bright blue Purple Peruvian, a yellow Inca Gold, or any other waxy variety.
Here are 13 of our favorite potatoes, and everything you need to know about them.
Yukon Gold -- All Purpose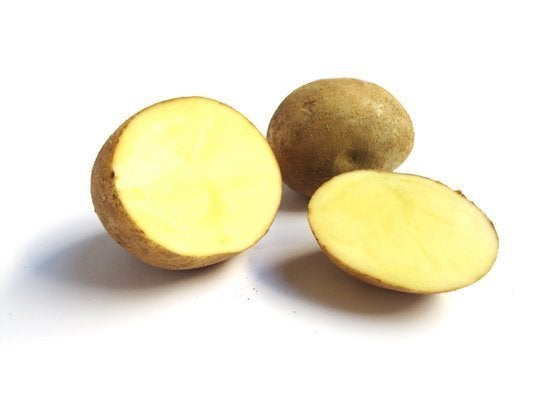 Joseph Erdos/The Huffington Post
Purple Peruvian -- All Purpose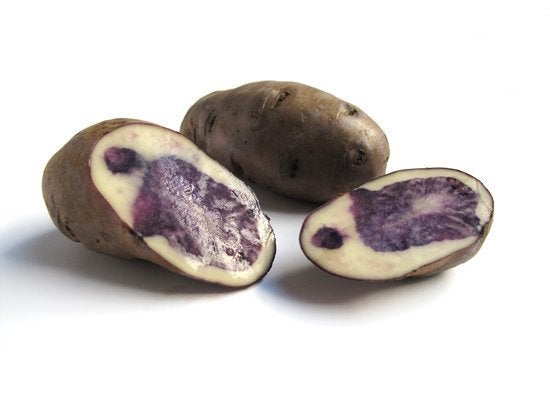 Joseph Erdos/The Huffington Post
Idaho Russet -- Starchy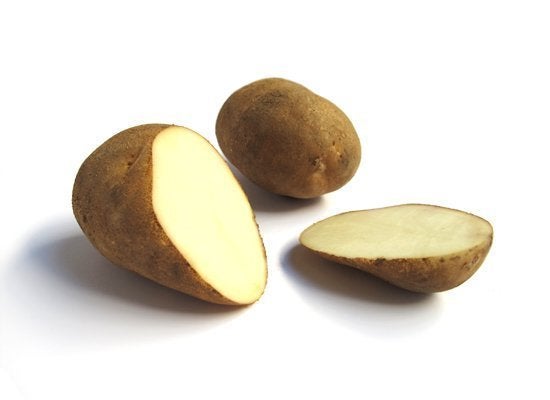 Joseph Erdos/The Huffington Post
Katahdin -- Starchy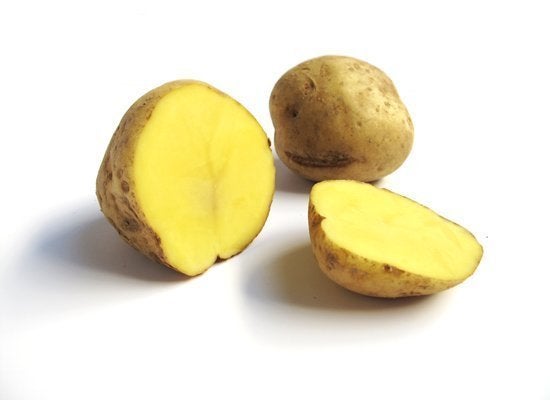 Joseph Erdos/The Huffington Post
Red Bliss -- Waxy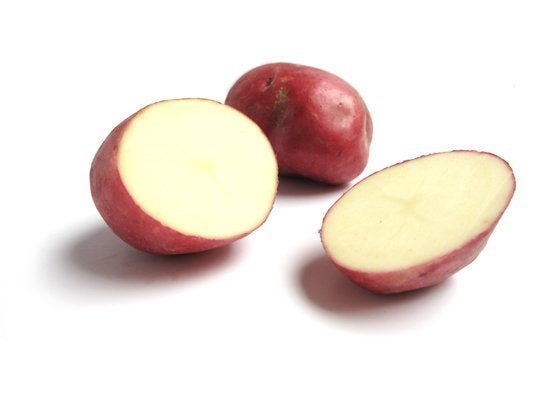 Joseph Erdos/The Huffington Post
New Potatoes -- Waxy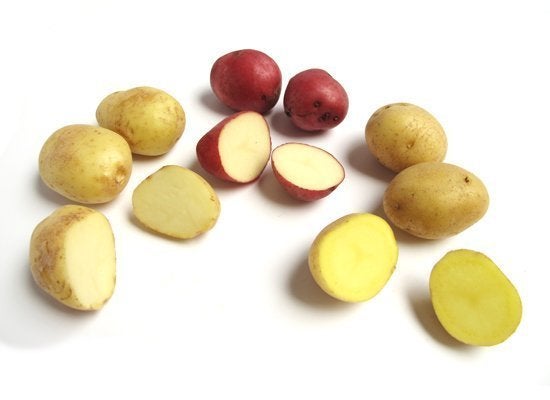 Joseph Erdos/The Huffington Post
Adirondack Blue -- Waxy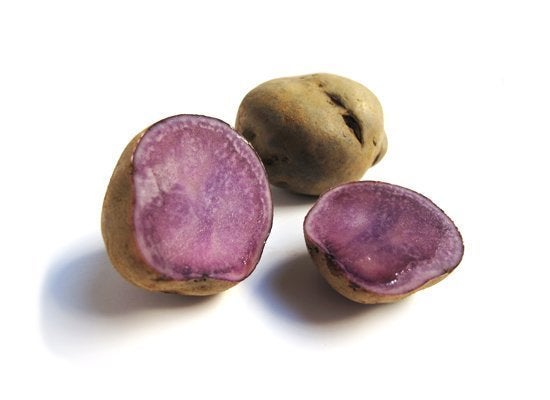 Joseph Erdos/The Huffington Post
Adirondack Red -- Waxy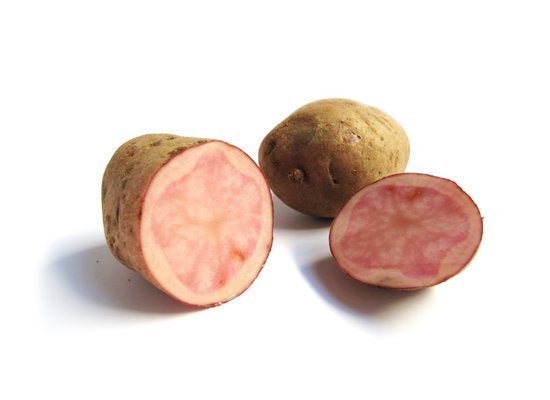 Joseph Erdos/The Huffington Post
Fingerling -- Waxy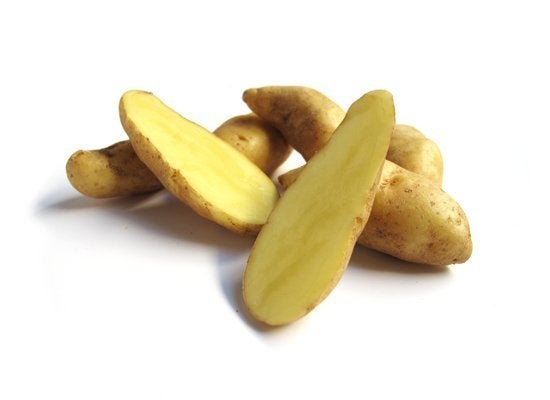 Joseph Erdos/The Huffington Post
Carola -- Waxy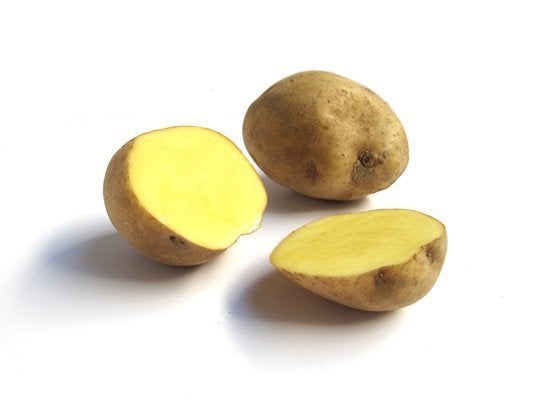 Joseph Erdos/The Huffington Post
Inca Gold -- Waxy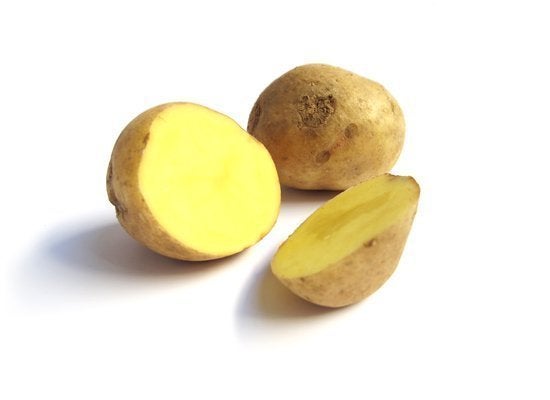 Joseph Erdos/The Huffington Post
Rose Gold -- Waxy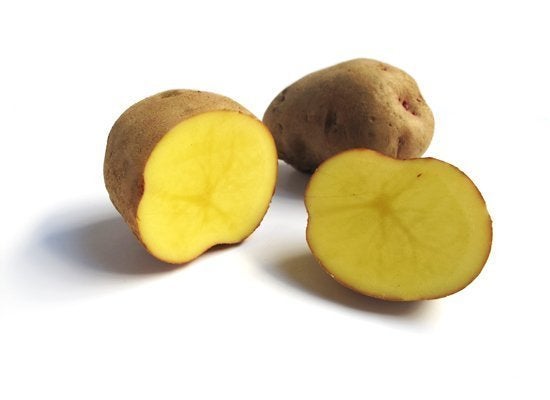 Joseph Erdos/The Huffington Post
Purple Viking -- Waxy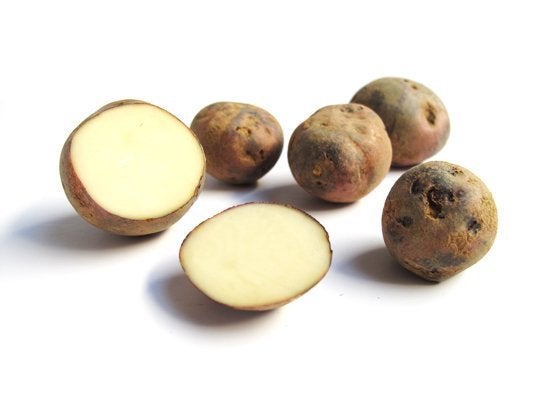 Joseph Erdos/The Huffington Post
Support HuffPost
A No-B.S. Guide To Life
Related
Before You Go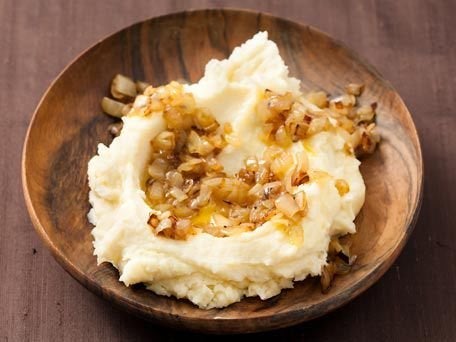 All The Ways We Love Potatoes
Popular in the Community