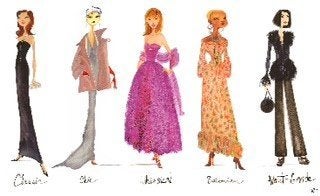 What's your style type? Are you a "classic" or a "chic"? No, we haven't lost our minds or gone zodiac on you. We have been working with women for more than two decades now and have created a language of style that we want to share in hopes that you will achieve some true "style clarity."
We recently had the pleasure of presenting what we fondly refer to as our "Style Revival" to a group of 250, post-50 women in Los Angeles for a day focused on health and well-being. We discussed our "girl power" philosophies and how to be empowered through fashion. One attendee in particular wrote to us to say that she had an epiphany, a moment of clarity, when she realized her own style type. We are so passionate about what we do, that when it "clicks" with a women and they have that "a-ha" moment, we just want to jump up and down!
The most important step in your own "style revival" is defining your style. This is a mandatory starting point for all of our clients, not to mention an integral part of our process. We believe that once you have discovered your 'style type' you will have a much easier time shopping for new clothes, knowing what you 'feel' most comfortable in and what truly suits your personality.
With this clarity, you have more confidence in what you buy and what you are wearing so that when you leave the house in the morning, even on a casual day, you are "feelin' it"! And when you are "feelin' it," you are the BEST version of yourself. One of our mantras is image, identity, clarity. Your image is what you put there, your identity is who you are inside and when the two are in sync there is an authenticity or clarity that comes out in how you present yourself. The real you.
Each of us belongs to one of the following five style types:
Classic -- From J. Crew to Ralph Lauren, you like simple, clean, and traditional pieces. You opt for a timeless look because the silhouette and colors rarely change.

Chic -- From Ann Taylor to Calvin Klein, you prefer a powerful look and sharp lines that seem to come together in an effortless way. It is often monochromatic and combined with bold accessories.

Whimsical -- From Lily Pulitzer to Prada, your style is playful and fun and appears to be "thrown together" but is actually a thoughtful combination of colors and patterns. You are usually young at heart and your look is ethereal and romantic.

Bohemian -- From Chico's to Roberto Cavalli, you describe your style as relaxed, lived-in, or funky, and incorporate offbeat accessories and textural or earthy fabrics such as denim and suede.
Avant Garde -- From Eileen Fisher to Rick Owens, you use fashion as an extension of your creativity. Your clothes are architectural, edgy and ultramodern and often make a dramatic statement. Typically, the foundation for this wardrobe is black.
If you are not sure what style type you are, click here to take our style quiz and check out this gallery for ideas. (Story continues below slideshow.)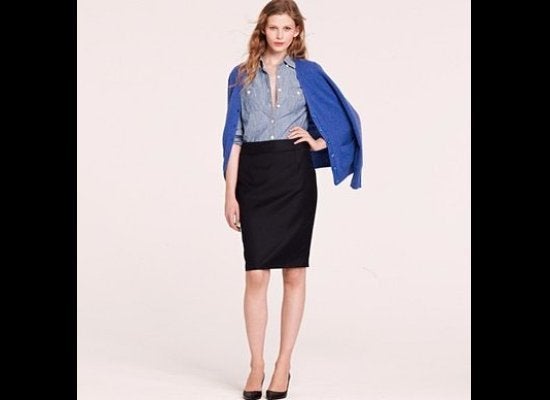 Define Your Style!
Shopping can be daunting and the fact of the matter is that most of us are a combination; we may enjoy dabbling in other types depending on the occasion. At your core, however, one style type truly calls to you and that's the best place to begin.

Before you approach shopping this spring, you should go through your wardrobe and see what is missing. Make a shopping list and get inspired. Look online and go through magazines to collect images of clothing that speaks to you and represents your style type or your style combination. When in doubt, do as one of our clients do and consider an icon whose personal style you respect. For example, if you like the way Jackie Kennedy dressed (chic), you can ask yourself, "What would Jackie do?" This always helps to keep our client on track. Who would your icon be?
Remember that it's not about quantity or reinventing the wheel, it's about the right pieces or looks that multitask. Ask yourself: "Where am I going in this?" before you buy it. We hope these tips help you get ready for spring!
Related
Popular in the Community