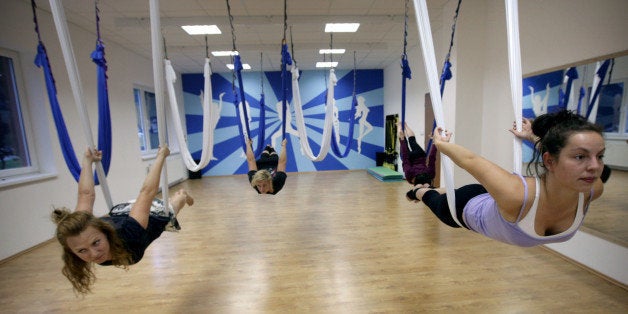 Yoga has made its way into the health and wellness world at full speed: it's used for fitness, meditation and mental-wellbeing. It is offered at gyms, in outdoor parks and even in corporate offices. The health benefits of this ancient practice are many and varied: from warding off anxiety, to combatting back pain, to improving heart health it's really no wonder yoga continues to gain traction.
The practice has become increasingly accesible, as more variations provide a yoga for everyone. Even intense forms like Bikram Yoga, which is practiced in a room upwards of 95 degrees fahrenheit, are now considered mainstream.
In honor of National Yoga Month, we rounded up seven types of yoga that you may not have tried yet. If you're facing boredom in the studio, one of these might just help. The list teeters from unexpected to obscure to, well, downright whacky. Have you tried any of these practices? Did we miss any? Let us know in the comments section below.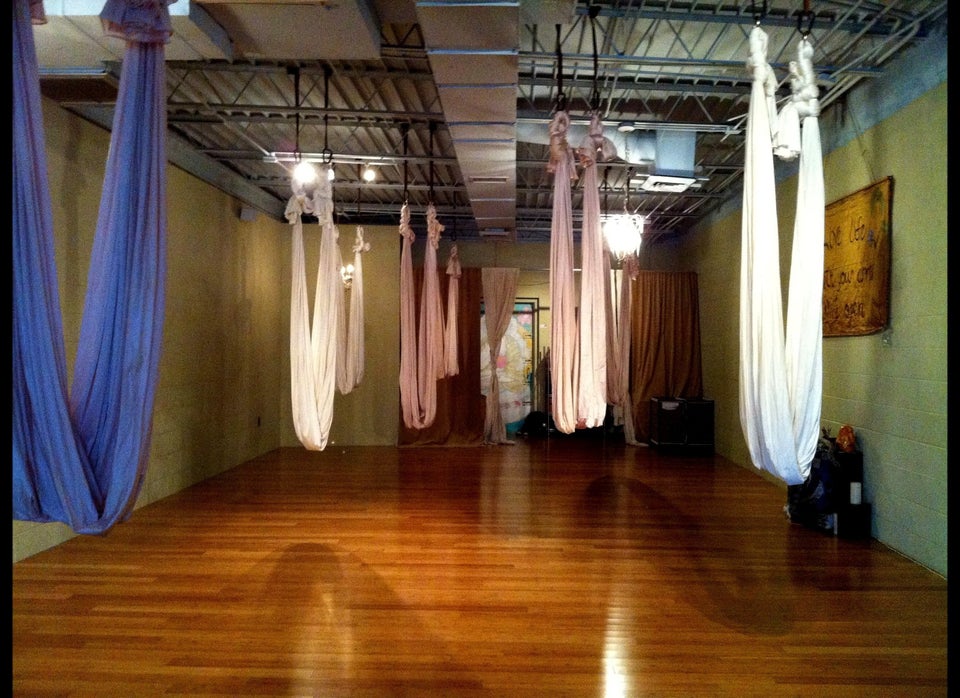 Unconventional Types Of Yoga
For more on yoga, click here.
Related