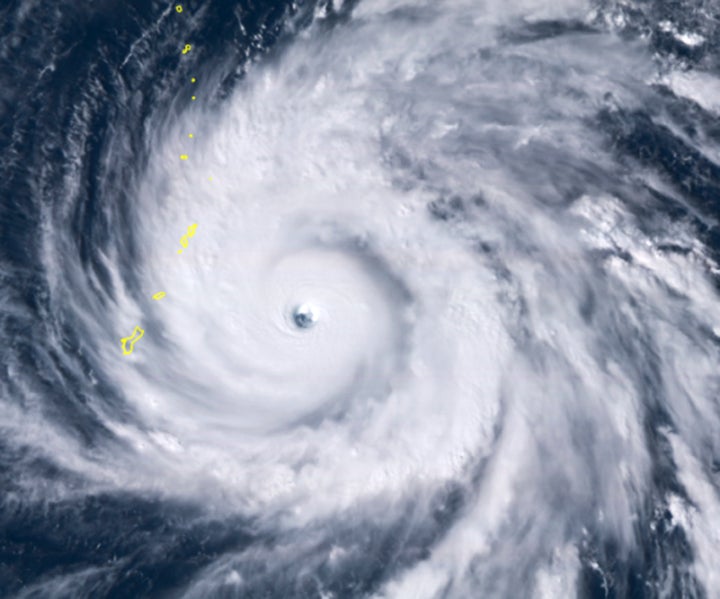 Super Typhoon Yutu ripped through the Commonwealth of the Northern Mariana Islands, a U.S. territory of some 55,000 people in the Pacific, early Thursday local time as one of the strongest recorded tropical cyclones to make landfall anywhere on the planet.
With maximum sustained winds of 180 mph, Yutu was the most powerful storm on Earth this year and the second-strongest ever to strike U.S. soil, topped only by the Labor Day hurricane that hit the Florida Keys in 1935. The eye of Yutu passed over the islands of Tinian and Saipan, causing what National Weather Service meteorologist Brandon Aydlett described as "catastrophic damage."
Despite its impact on thousands of American citizens, the historic and devastating storm seemed like something of an afterthought back in the continental U.S.
Marshall Shepherd, director of the atmospheric sciences program at the University of Georgia and a former president of the American Meteorological Society, said the public and media tend to pay more attention to hurricanes in the Atlantic.
"I get it on one hand, but the problem is when we talk climate change and hurricanes, the activity in those other basins are forgotten," Shepherd told HuffPost in an email. "It is critical that people understand that record-breaking storms are happening globally and threatening many lives."
Coverage of Yutu was "pretty spartan," Phil Klotzbach, a hurricane expert at Colorado State University, said.
"I'm afraid most Americans don't know that we have overseas territories, as we found out last year in Puerto Rico with [Hurricane] Maria," Klotzbach said.
President Donald Trump declared an emergency in the Northern Mariana Islands on Wednesday. But as of Friday morning, he had not commented publicly or posted anything to Twitter about the Category 5-equivalent typhoon.
Trump's silence about Yutu stands in stark contrast to his public response during hurricanes Harvey, Irma, Florence and Michael, which struck the U.S. mainland.
In the cases of those storms, Trump stressed on Twitter that government agencies were prepared. He also participated in televised briefings and traveled to affected areas.
Amid Trump's silence about Super Typhoon Yutu, the White House has not announced plans for the president to travel to the Northern Mariana Islands.
"While joint preliminary damage assessments are ongoing, initial surveys of the devastation from Super Typhoon Yutu are grim and far surpass the destruction seen after Typhoon Soudelor in 2015," Torres wrote to the president.
Edwin Propst, a member of the territory's House of Representatives, told The Associated Press that he's lived through dozens of typhoons, but this was the first time he's feared for his life.
"We want people to remember we are Americans and we exist," Propst said.
Popular in the Community