Tyra Banks says the future of beauty might hinge on widely accessible plastic surgery, but she also believes uniqueness will be heralded.
The supermodel penned an op-ed for the Wall Street Journal on Monday about her vision regarding the world's perception of beauty and the attainment of it in the years to come. For starters, she thinks plastic surgery will be as easy to get as Tylenol from a drugstore. Those who don't want such procedures can opt for "beauty ingestibles," which will offer temporary changes like higher cheekbones or a more arched eyebrow.
Uniqueness, she writes, will be the main goal: "Emphasis will be on how unique and interesting one can look, as opposed to a cookie-cutter look. People will be vying for that cutting-edge, distinct look in the way that today celebs reach for baby names that defy convention."
Banks also believes "skin color and features will mesh into a similar shade for the majority of people," thus eliminating prejudices based on physical features. Although there will still be prejudices related to socioeconomics, she says sexism could be obsolete:
Women, in control of when they can have children (up to age 120!), and having more degrees and education than men, will be in charge. Men will be responsible for 70% of cosmetics sales and plastic-surgery procedures world-wide. Why? Men will be vying for women's attention, obsessed with being attractive to females and snagging well-off ladies who can take care of them.
The world Banks envisions certainly has its downsides, as Forbes notes. However, eliminating racism and sexism would be two major upsides.
Banks, who is an advocate for female empowerment through her Tyra Banks TZONE club, has long been outspoken about why looking "perfect" is boring.
"My mission is ... expanding the definition of beauty and opening up that box of what beauty is," she told Katie Couric in 2012. "Muffin tops, whether it's a freckle, whether it's frizzy hair, whether it's alabaster, super-white skin or skin that's ebony like the color of my shoes, you know? That is what my mission is. And then it's also inner and outer beauty. So it's not about forgetting who we are on the outside."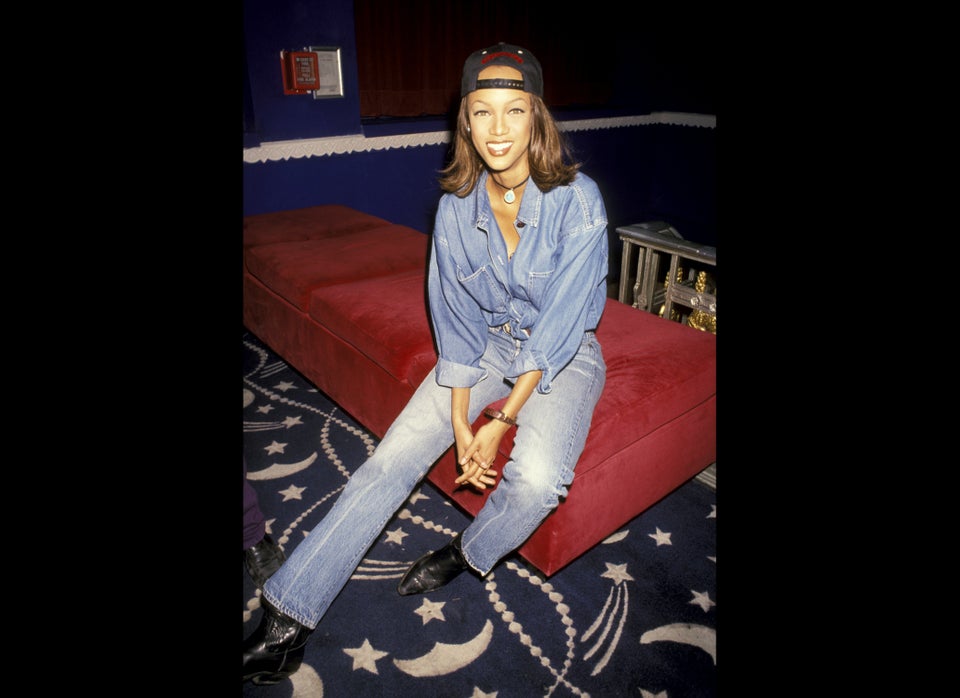 Tyra Banks Style Evolution