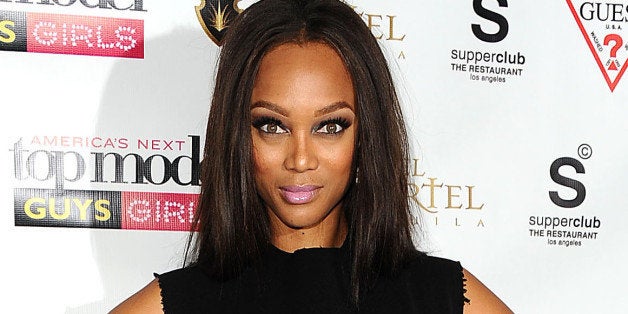 Diets seem to be the perpetual topic of conversation in both Hollywood and the fashion industry, so it's refreshing to hear a top figure in both worlds eschew the topic altogether.
Tyra Banks sounded off on the obsession with dieting during an event for the new cycle of "America's Next Top Model" on Wednesday, telling Us Weekly, "I don't believe in diets." Of course, Tyra has seen it all when it comes to body scrutiny, rising to fame for her thin, model-ready figure and serving as the subject of harsh criticism after unflattering swimsuit pictures surfaced at the pinnacle of her career.
Thankfully, the television host knows how to stay down to earth, despite her weight fluctuations:
"To me, it's like, I lost weight a couple of years ago and that just changed the way I ate, it changed the way I thought. I actually got too thin because I have tunnel vision. So when they said this is what you have to do, I was too strict, and I realized I needed to cheat way more because it didn't look good. I didn't realize I was too thin until I started seeing pictures and I thought, 'Oh, I don't like that. That doesn't look good.' I need some ass."
She also passes on this body acceptance to her "Top Model" contestants, making sure they're eating freely and not fixated on dieting. "For me, I don't want them to feel all crazy like models in my day felt," she says.
We couldn't be happier to hear a star talk so frankly about her body acceptance. With fellow celebs like Lena Dunham and Greta Gerwig and models like Robyn Lawley and Crystal Renn speaking out against the impossible standards the media has seemed to thrust upon women, perhaps the world will take notice and shift expectations. But hey, Tyra seems to be doing just fine in the meantime.
"I was at the height of my success when I was at my biggest," she told Us Weekly. "So then I go, 'Why am I shedding weight for press when, like, I told the world to kiss my fat ass and had Emmys and Top Model was at its peak and I was on Time magazine's top influential people two times in a row -- all with a big ass!" We love you, Tyra.
And because we all need a good reminder of this epic moment from 2007: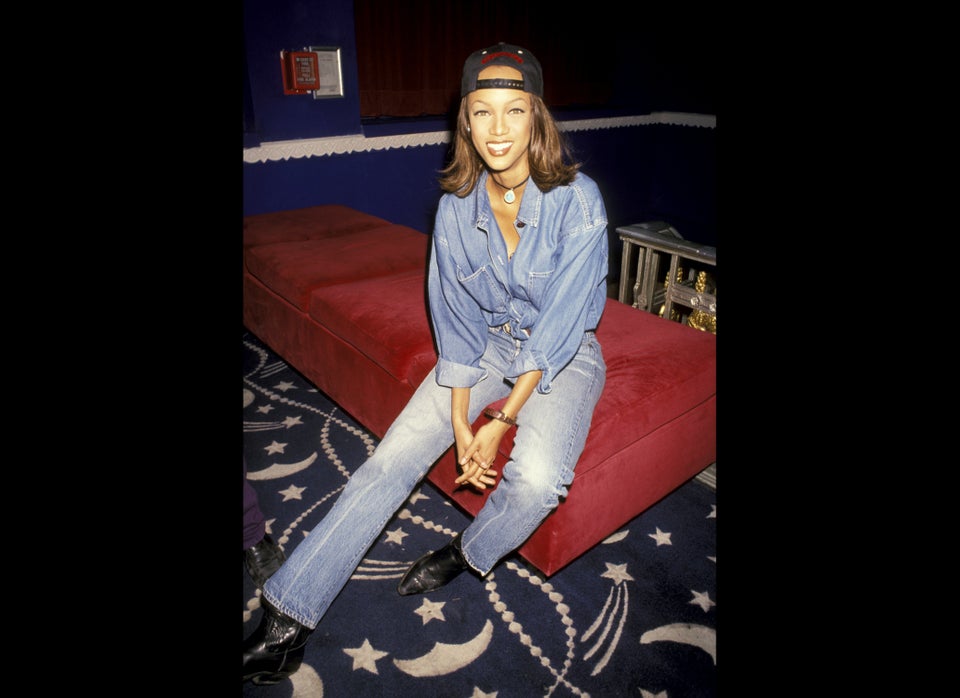 Tyra Banks Style Evolution