Not every celebrity can say he's gone on a date with Tyra Banks. Unless that celebrity is Drake, of course.
The "America's Next Top Model" creator revealed her initial reaction, and cleared up the confusion during an upcoming Nov. 1 episode of "Steve Harvey."
"I'm watching 'Ellen' and I can't believe it," she recalled. "And then my phone is hitting up. And then social media, my Twitter, my Instagram…'Ohh, girl you went to Disneyland? What you wear?' People are going crazy, and I'm just like, 'it's not fair.' And Drake, I have words for you…I'm going to freestyle what I got to say to you, Mr. Aubrey"
Check out Tyra Banks' interesting freestyle dedicated to Drake in the clip below.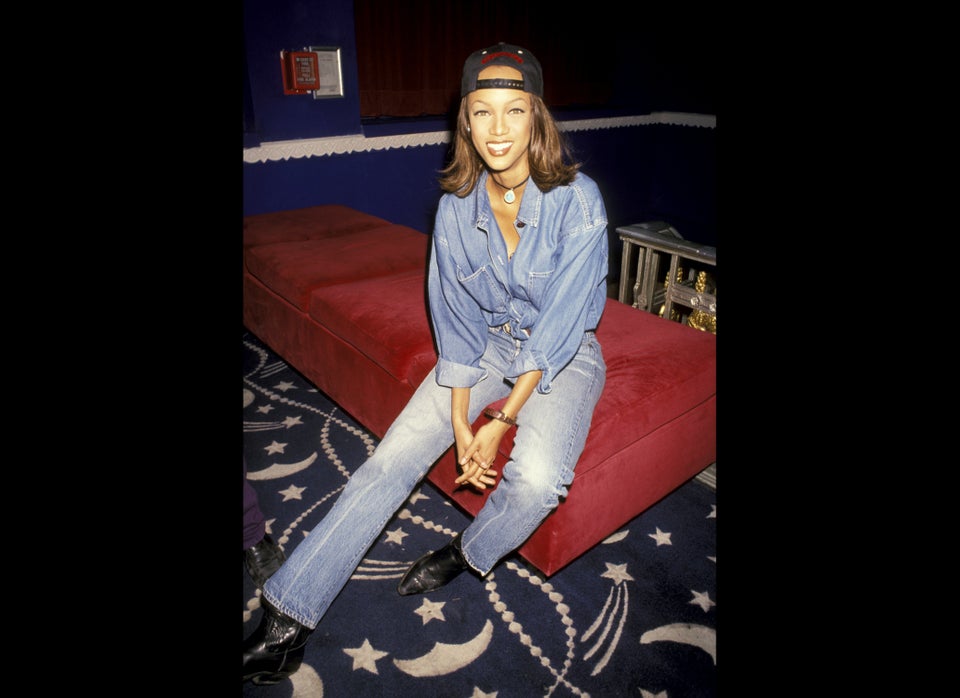 Tyra Banks Style Evolution