Thankfully Tyra did, and it brought us one of the most epic instances of "girl power" on television. TV Guide has named Banks' memorable "Kiss my fat ass!" speech to its 60 Greatest Talk Show Moments list, recognizing the inspiring monologue from a December 2006 episode of "The Tyra Show."
The short but powerful speech was prompted by tabloid criticism of a bathing suit photo of Tyra looking curvier than usual. In response to all the hate, Tyra decided to address the issue head-on on the show.
Wearing the same bathing suit, standing next to the photo in question, the model called out those who talk smack on women's bodies: "If I had lower self esteem, I would probably be starving myself right now. But that's exactly what is happening to other women all over this country." To all those people who make women feel bad about the way they look and the bodies they have, Tyra said, "Kiss my fat ass!"
She may be outrageous and she may be loud. But Tyra isn't afraid to stick up for herself and other women -- and this powerfully vulnerable example of that is one of our favorites on TV. Rewatch it in the video above.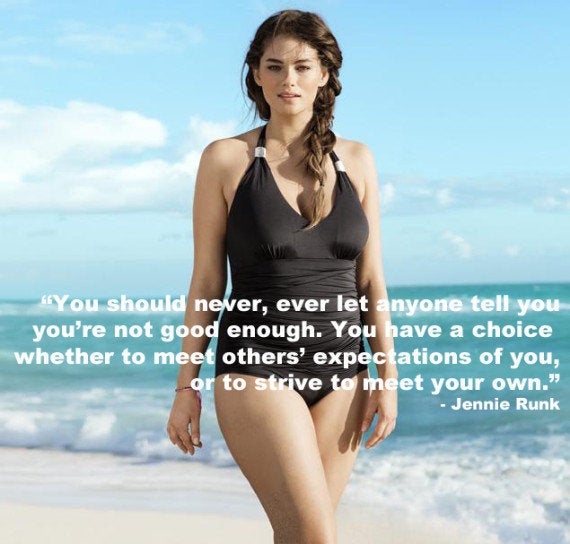 Inspiring Quotes From Models
Popular in the Community