That notion rings true in a new interview for the December 2015 issue of Glamour. The "America's Next Top Model" host got real with the glossy about her career, studying at Harvard Business School and more.
We know Banks today as one of the world's most recognizable supermodels, but as she revealed to the mag, being turned away from jobs is what brought her success.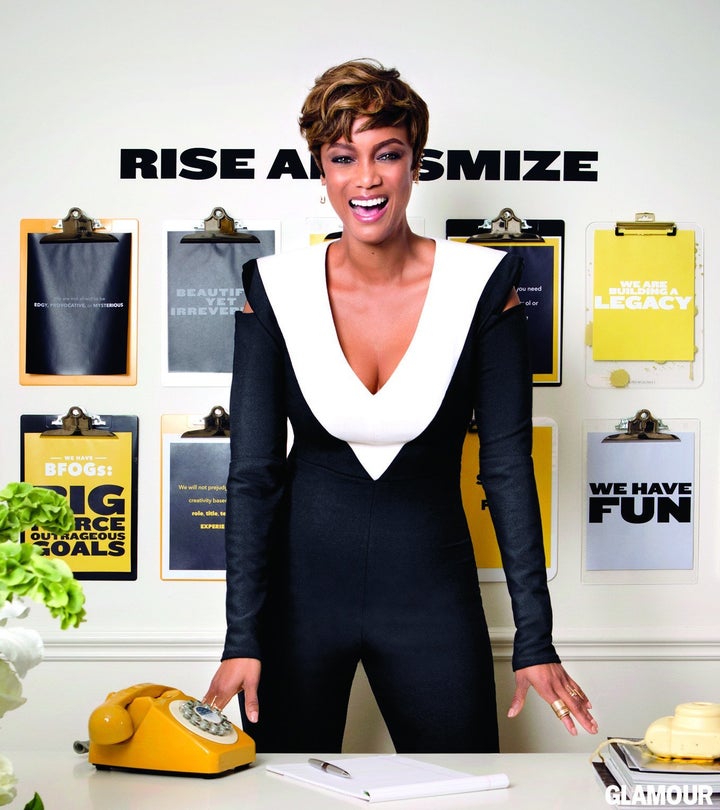 Even after she already made a name for herself and proved wrong the agencies who turned her away when she was a "young black model," she continued to use criticism to push her way to the top.
"Once I was successful, designers were like, 'You're getting too thick,' and I figured a way to restrategize my career around that and said, 'OK, who likes curves? Victoria's Secret, Sports Illustrated.' When I wanted to be a television producer, I had a lot of people tell me, 'Oh, you're a model; you could never do that. You walk runways in your underwear.'"
Twenty-two cycles of "ANTM" later, we'd say she proved those naysayers wrong, too.
Head to Glamour to see the entire story and be sure to pick up your copy of the mag when it hits newsstands on Nov. 10.
Related