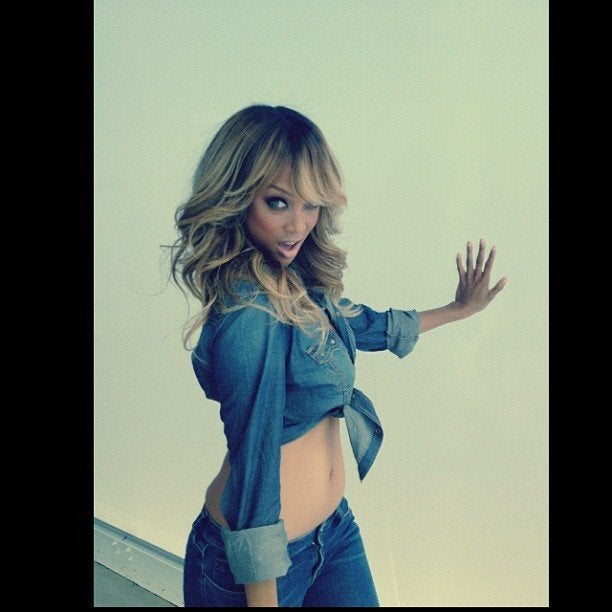 It's very rare to find a celebrity who actually points out their flaws. So when Tyra Banks tweeted a photo of herself, asking fans to check out her back fat, we just had to share it.
The "America's Next Top Model" host, 38, flaunted her famous curves in the Instagram picture, writing, "Check the juicy muffintop on my back! #AssMaintainence #PerfectIsBoring." We don't see anything, but you go, girl!
Banks has always been open when it comes to talking about her body and how it has changed over the years. The former Sports Illustrated and Victoria's Secret model knows her abs aren't as perfect as they once were, but she doesn't care.
"When I was model and started to gain weight, the designers said they weren't going to hire me anymore because I was getting too curvy," Banks told Gurl.com last year. "And then years later, when I was doing a photoshoot for ANTM in Sydney, Australia and the paparazzi snapped some pictures of me and then the tabloids called me 'Tyra Pork Chop Banks' and all this stuff. That time it was hurtful in a bigger way because I had girls coming up to me saying that they were my size or bigger than me. So I felt like I needed to say something and that's when I did a whole episode on my talk show about it," she continued, adding, "I told the world to kiss my fat a-s."
Check out Banks' so-called "muffin top" below: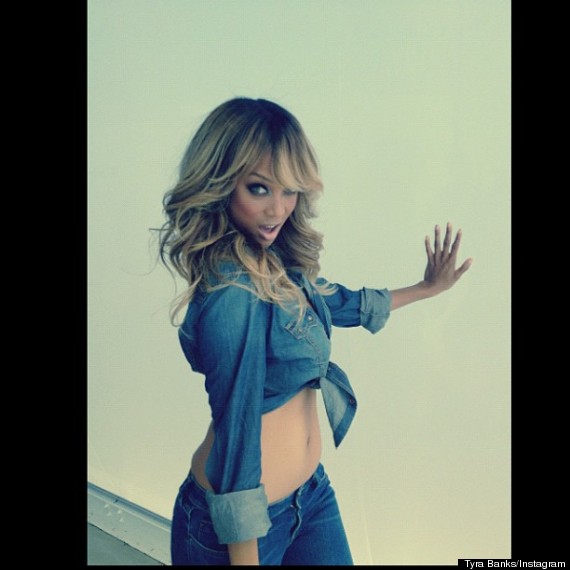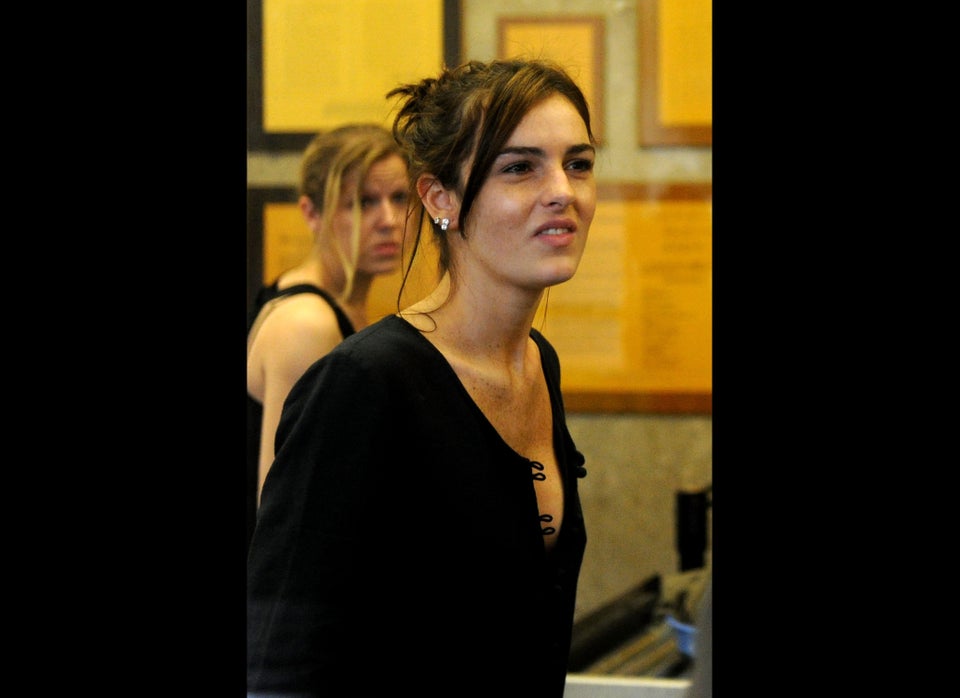 Biggest Celebrity Transformations