Nevertheless, Tyra reminded us in her acceptance speech that simply being shot for a cover was an amazing feat. The 40-year-old model/mogul expressed her gratitude for SI's willingness to put a black woman on the cover. Although we must note that Beyoncé's cover in 2007 only marks the second black woman, other than Tyra, who has graced the covered.
Welp! Here's what Tyra had to say while accepting her SI award:
A lot of the women here say it was their dream. But it wasn't my dream, because I didn't think it was possible. And I didn't think it was possible because of the color of my skin....I want to thank Sports Illustrated...for thinking different, and I say 'different' without an 'ly,' for being daring and for making every little black girl that year that saw that issue go 'oh my God, mama, I think I'm pretty because a black girl's on the cover just like me.' I stand here representing everybody with a dream, to know that if you have a dream and you have tunnel vision, it can come true. But remember to dream bigger. Because if you do, those things can be reached, too.
Ms. Banks also took to Twitter to celebrate her two history-making SI covers:
Tyra has been a stunner since day one...

Before You Go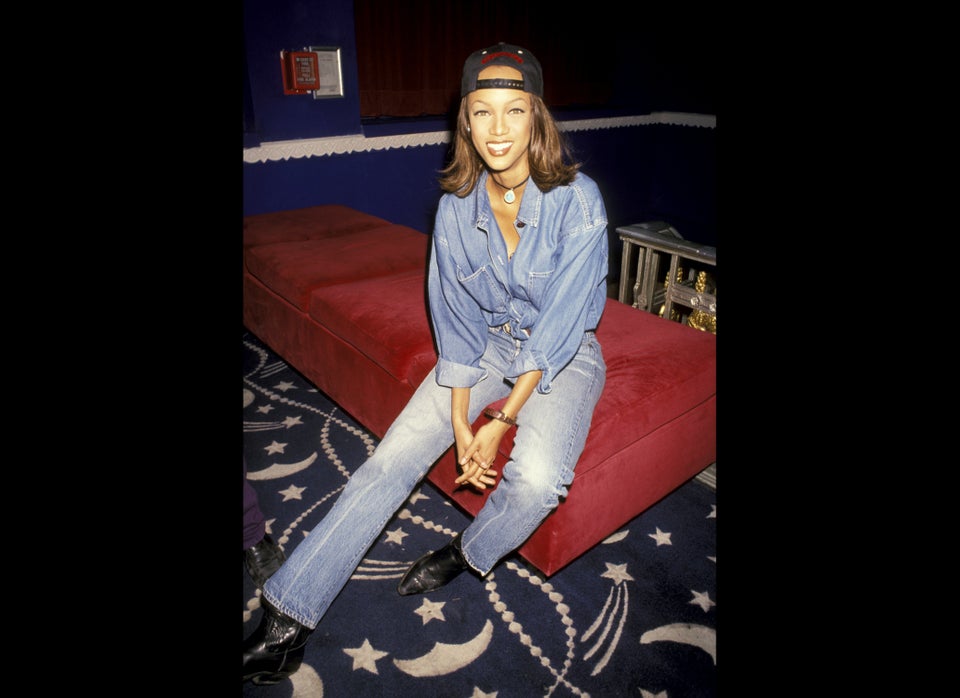 Tyra Banks Style Evolution