Ever see clothing on Pinterest or Instagram you'd love to buy, but you have no idea where to find it? Now, Tyra Banks is stepping in to make that problem a thing of the past.
Tyra has invested in The Hunt, an online community intended to help hopeful shoppers seek out the mystery products they spy on social media. The Hunt allows users to crowdsource their knowledge, finding the exact item and similar options, which is helpful if you're looking for different price points or slight variations on a garment.
"It truly sucks to discover a great style item but not be able to find and buy it. The Hunt solves that fashion dilemma in a fun and innovative way," Tyra tell's Women's Wear Daily. "What I love about The Hunt is that women help other women find their perfect outfit [head-to-toe]. I am excited to be part of this new approach to collective retail and styling."
The site's backers are currently recruiting another round of financers in order to expand the project. Remember, Tyra "went" to Harvard Business School, so she's a great candidate to help The Hunt take off.
Read more at WWD, and try out The Hunt for yourself. Do you think this project will solve the problems of shoppers in need?
Spy any outfits you'll try to crowdsource?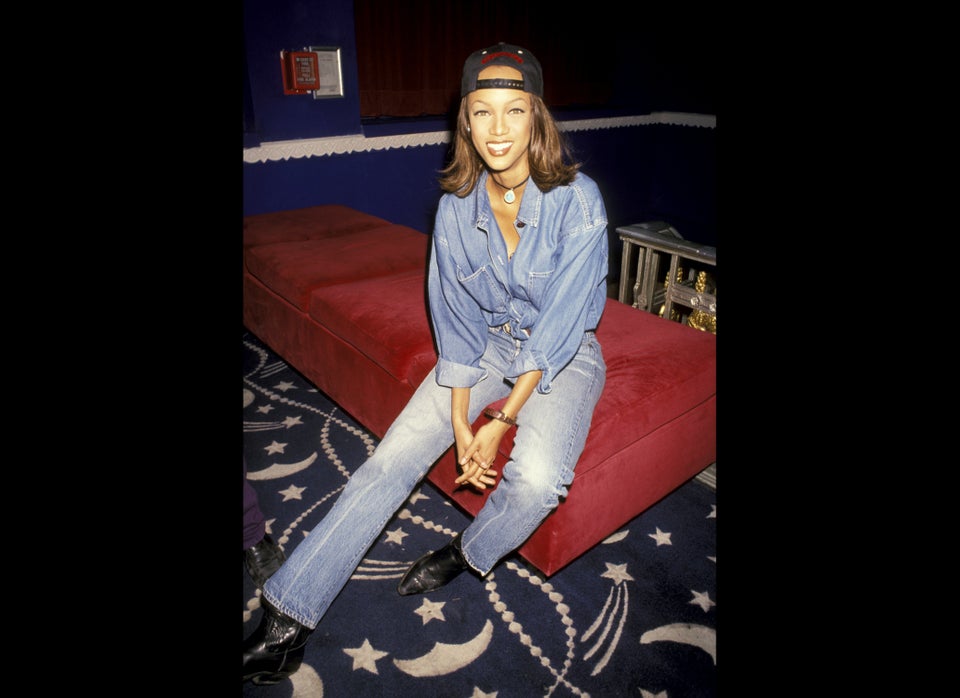 Tyra Banks Style Evolution