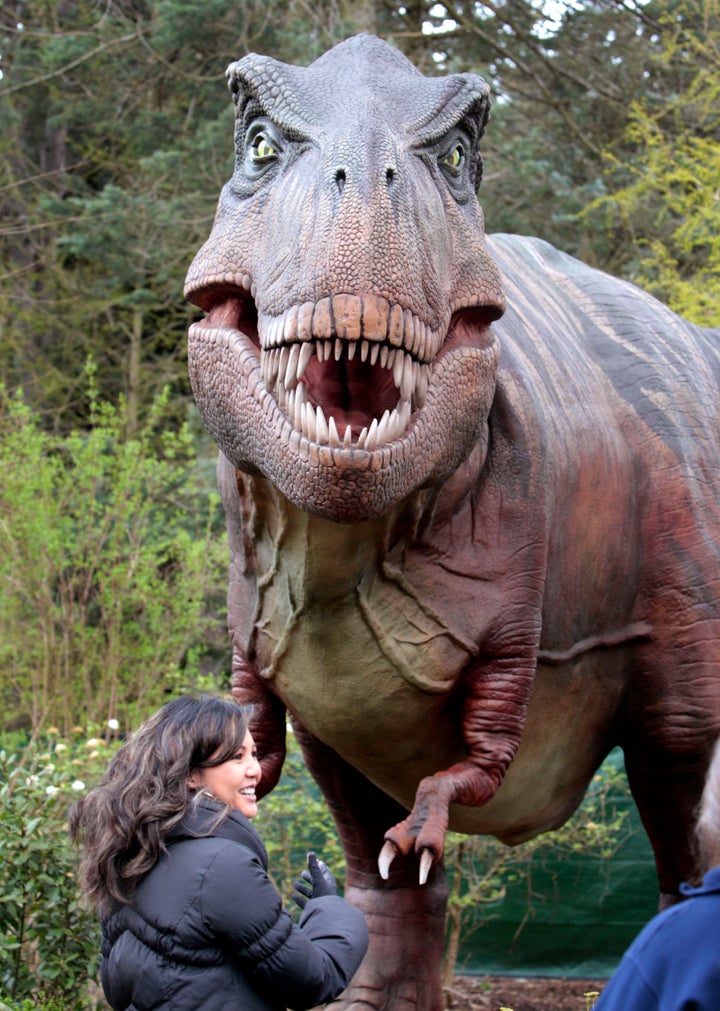 Stop worrying about velociraptors, "Jurassic Park" fans: In York, Neb., there's a Tyrannosaurus Rex that can open doors.
Entrepreneur Tyler Gold, 23, had a dilemma. He needed a way to stand out from the crowd -- a way to get noticed. So he did what any reasonable businessman would do: He changed his name to "Tyrannosaurus Rex."
Gold appeared in court on Monday to formalize the change, according to the York News Times. In his official statement, Gold explained, "as an entrepreneur, name recognition is important and the new name is more recognizable." He also noted that the new name is "cooler." The paper does not detail Gold's line of work.
After asking Gold to confirm that he was not changing his name in order to hide from law enforcement or creditors, Judge Alan Gless formalized the new moniker, KSTP reported. Tyler Golds's full legal name is now Tyrannosaurus Rex Joseph Gold.
Gold's name change was formalized the same day that Fox News reported on a British study regarding dinosaur flatulence. According to the report, dinosaurs passing gas likely played a large role in prehistoric climate change, and may have even contributed to the creatures' own extinction.
No word on the effects that Gold has on his local atmosphere.
Popular in the Community