MEMPHIS, Tenn. — His right eye was swollen shut. His nose was bent, and scars covered his face.
That is what Tyre Nichols' family saw after multiple police officers allegedly beat him in a subdivision in east Memphis on the night of Jan. 7, leading to his death in the hospital days later.
RowVaughn and Rodney Wells, his mother and stepfather, had a fear that many other Black parents in the city had lived with for years: that there would be no accountability for the killing of their son.
But attorneys and activists took matters into their own hands.
Kareem Ali, who works with the law practice of civil rights attorney Benjamin Crump, called Hunter Demster after Nichols was taken off life support and subsequently died. The two men, both activists, got together with several others and went to meet Nichols' family.
"That was the first place his stepfather showed me that photo," Demster told HuffPost, referring to a graphic image of Nichols as he lay in the hospital. "I remember being outraged, angry and sad when he first showed me the photo. And to put it in context, nothing was going on, and the family was scared that all of it was going to be swept under the rug."
At the time, Memphis police had given minimal details about what happened to Nichols. Officers said that he was stopped for reckless driving and that an arrest was made after Nichols tried to flee.
Within days of his death, Shelby County District Attorney Steve Mulroy called in the Tennessee Bureau of Investigation to look into the incident.
No demonstrations had taken place in the city. But Ali and Demster decided they needed to show the public what had happened to Nichols.
"We made it our duty to put that photo in the eye of the media, and it became the traction of this case to the whole world," Ali told HuffPost.
Ali said he knew that if the brutal beating had not been publicized, justice would have been delayed — or maybe not have happened at all.
He and Demster took the hospital picture to a balloon release rally honoring Nichols' life, and then to a protest outside of a police station on Raines Road, all during the week leading up to the Martin Luther King Jr. holiday.
National media immediately began covering the case, leading to widespread outcry. Within days of activists confronting city officials, the Memphis Police Department fired five officers: Tadarrius Bean, Demetrius Haley, Desmond Mills Jr., Emmitt Martin III and Justin Smith.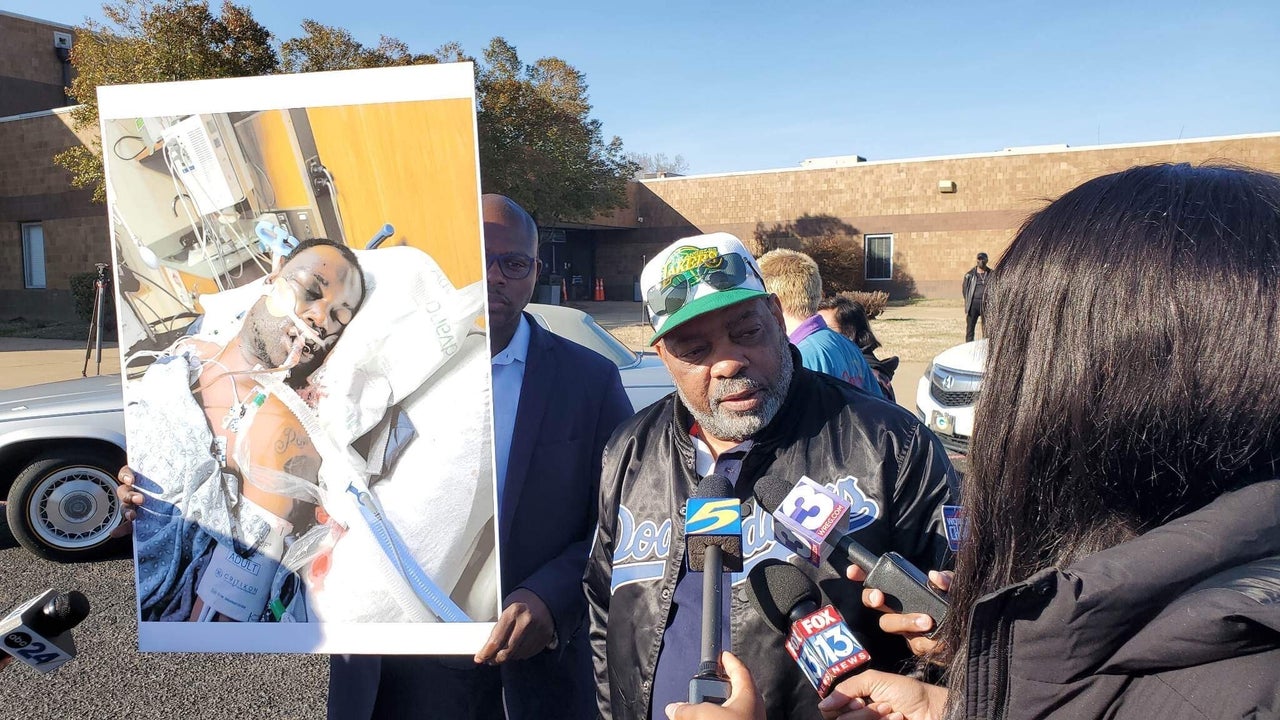 This was not the first time that a shocking image had sparked action and anger about the cruelty visited on Black people, whether by police or vigilantes.
Almost 70 years earlier, a woman named Mamie Till decided the world needed to see what white men did to her son after he was abducted in Money, Mississippi, for supposedly flirting with a white woman. Till wanted to truly show what Black southerners, like her son, Emmett, were experiencing in their daily lives.
Soon after Memphis activists circulated Nichols' photo, the city held an annual MLK breakfast event honoring the fight for civil rights.
But this was not the time for business as usual, and activists intended to keep pressing for accountability, Amber Sherman, a local organizer, told HuffPost. Sherman and a group of around six others disrupted the breakfast and demanded that Memphis Mayor Jim Strickland answer questions about Nichols' death, including when exactly the city would offer more transparency.
Strickland described Nichols' killing as a "sad situation" but denied that city police had a history of brutality against Black people. Soon, video of the exchange was everywhere.
"I just interrogated him [Strickland] for about three minutes, and it went viral on Twitter," Sherman said. "I think that really highlighted how seriously the city was not taking what happened to Tyre, which I think is where we got to where we are now."
Before she met with Strickland, Sherman had seen the picture of Nichols at the balloon release. Though she typically doesn't want to view graphic images of Black people who've been brutalized, seeing it made her understand why the photo had to be publicized.
"I was just like, oh, shit, this is bad. Like, this is really, really bad," she said. "I would have never known that the regular person who Tyre was, was the picture that they showed me in the hospital. His face was swollen like 10 times bigger than normal. He looked dead in the face — nothing was there."
'So Much Of It Goes Unrecorded'
Experiencing and seeing images of police brutality can be traumatic, particularly for Black Americans, who are disproportionately affected. In 2021, researchers found that the U.S. National Vital Statistics System underreported deaths from police violence by 55% between 1980 and 2018. Government death certificates had failed to classify and report more than 17,000 deaths as the result of police violence over the 40-year period, according to their research. In all, they discovered that Black people are 3.5 times more likely to be killed by police than white Americans.
The advent of smartphones and social media, along with the push for police to wear body cameras, has helped bring attention to some of these incidents — and, sometimes, accountability.
Memphis has struggled for years to hold police accountable and reduce violence from law enforcement. The city's Civilian Law Enforcement Review Board, created in 1994, was tasked with giving citizens an opportunity to voice and address their experiences with police brutality. But it often failed to deliver results.
A Memphis city councilman said the board "has no teeth," noting that it lacks subpoena power. It can only sue an officer through a city councilperson on the board, which slows processes of accountability and police reform.
Maya Wiley, the president and CEO of The Leadership Conference on Civil and Human Rights, said there is "no question" that media attention is easier to obtain with "dramatic" photos or video of a police encounter that left someone dead or critically injured.
This means that in many cases, people can overlook the harassing, demeaning and otherwise serious incidents not caught on camera. Wiley said it takes the type of activism that happened in Memphis to get attention on cases that might go unnoticed.
"The reality of police brutality in the Black community is that so much of it goes unrecorded. A lot of it is humiliating," Wiley told HuffPost.
"Every other time, if we don't have footage, or if the cameras get turned off, or if there is not a sky camera, the question always becomes 'What did the Black person do to deserve it?' You have to have the right picture, the right video, because we are always going to have to confront the assumption that we did something to deserve that."
Since Nichols' Jan. 10 death, five officers — all of whom are Black — have been charged on suspicion of murder, kidnapping and other crimes.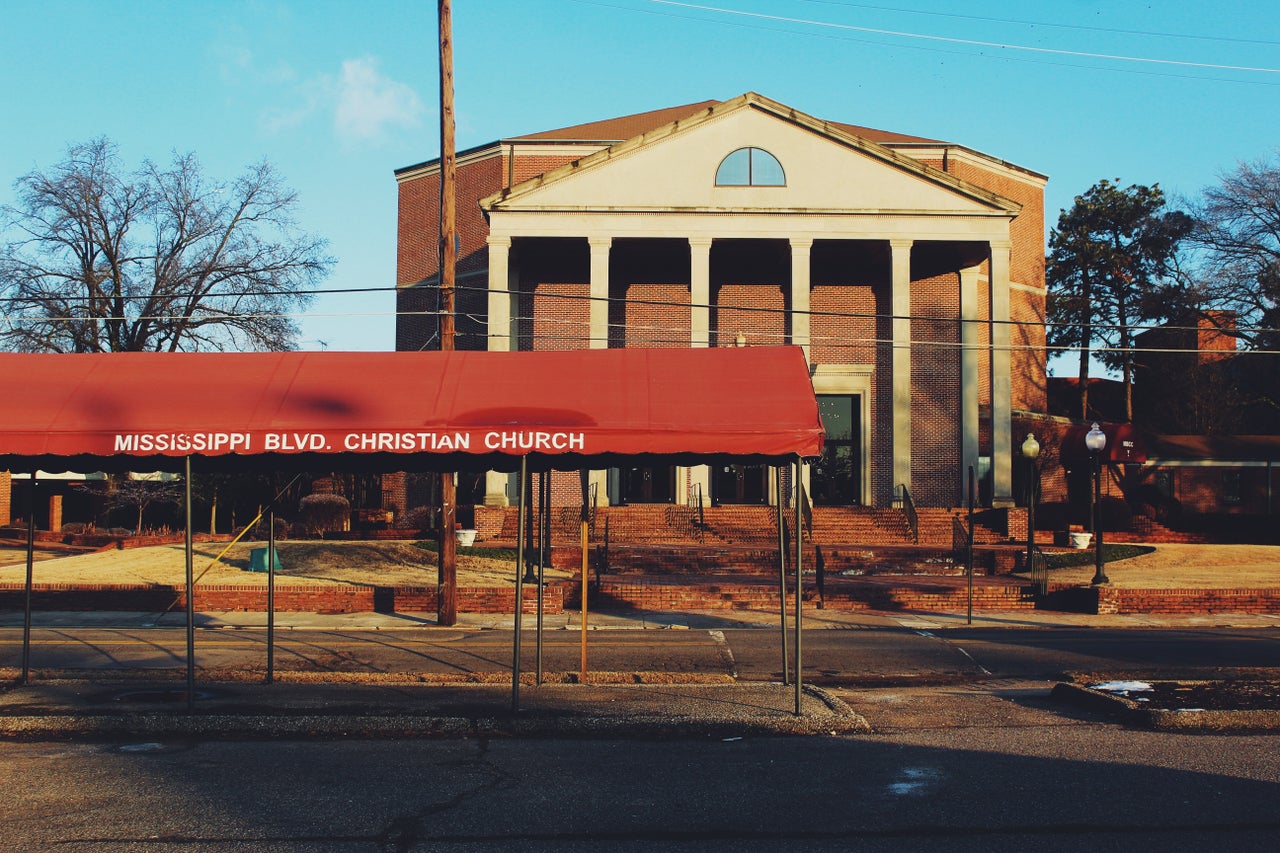 A white officer, Preston Hemphill, was fired on Friday, the Memphis Police Department said. It stated that Hemphill violated policies related to personal conduct and truthfulness, among others. Memphis police also suspended another officer, who was not identified.
Meanwhile, the Shelby County sheriff's office has suspended two deputies, and the city's fire department has fired three employees for failing to render proper aid to Nichols.
The Memphis Police Department also disbanded its SCORPION unit, whose membership included the five officers now charged. The highly controversial unit, which was established to crack down on organized crime, had previously been linked to other incidents of excessive force.
The Department of Justice is currently investigating Nichols' case.
Activists in Memphis say that Nichols was denied his basic human rights. And given the additional layer of him being a Black man in a city so closely tied to America's long-standing issues on race, they felt it was imperative for the country to see the problems at hand.
"That photo of Tyre gave life to this whole movement, and now his name is being said throughout the whole world," Ali said.
"We knew it would send a message to the city and to the world."
Related
Popular in the Community