 We knew working at McDonald's wasn't the greatest gig in the world, but we didn't know it was this bad.
After 20 years cooking burgers and manning the fryer for the national chain, Tyree Johnson still makes just the minimum wage, Bloomberg reports. That's $8.25 an hour in 44-year-old Johnson's hometown of Chicago, where he works at two different McDonald's restaurants.
In an emailed statement, a McDonald's spokesperson pointed out that the majority of the company's restaurants are independently owned. "We value our employees' well-being and the contributions they make to our restaurants, and thank them for what they do each and every day," wrote Cheryll Ocampo Forsatz.
Johnson is not alone. Other fast-food and retail companies offer fairly low wages. Walmart caps annual raises at 60 cents per hour at most, according to internal documents reviewed by The Huffington Post. Walmart also keeps many of its hourly employees part-time so that it does not have to give them an array of benefits.
Underemployment still is rampant. 14.4 percent of American workers were unemployed, marginally attached to the workforce, or working part-time despite wanting to work full-time in November, according to the Bureau of Labor Statistics.
Low wages are hurting the economy, as consumer spending comprises roughly two-thirds of the U.S. economy. A November study by Demos found that raising retail workers' wages to $25,000 per year would lift 734,075 people out of poverty and create 100,000 to 132,000 new jobs.
You can check out photos of Johnson below: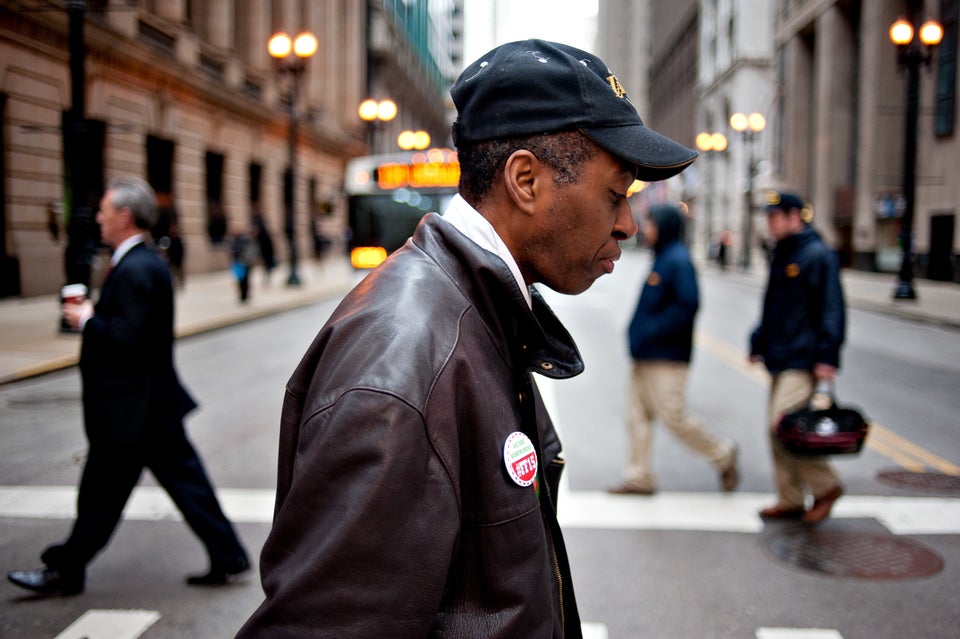 McDonald's Employee Struggles To Get By
Related
Popular in the Community