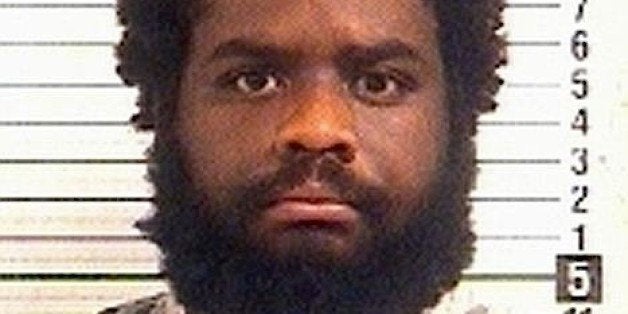 A Connecticut murder suspect was arrested Tuesday night in Florida after allegedly killing a man with an axe and eating portions of the victim.
According to police in Bridgeport, Conn., 35-year-old Tyree Lincoln Smith was arrested in Lynn Haven, Fla., on a murder warrant issued by the Constitution State. The suspect was taken into custody without incident by local law enforcement and the U.S. Marshal Violent Crime Fugitive Task Force, police said.
The murder suspect, whose last known address is in Bridgeport, was being sought for the murder of 43-year-old Angel "Tun Tun" Gonzalez. The victim's decomposed body was discovered on a mattress inside an abandoned apartment building on Jan. 20. The medical examiner's office determined Gonzalez died as a result of blunt force trauma to the head.
According to the arrest warrant, Smith confessed to his cousin, Nicole Rabb, that he had killed Gonzalez with a hatchet in mid-December. He allegedly said he was sleeping on a porch of an abandoned apartment building when Gonzalez, a man he apparently did not know, woke him up and invited him in out of the cold. After entering the building, Smith allegedly attacked Gonzalez with an axe, police said.
Tyree allegedly told his cousin that the blows to Gonzalez's head were "so severe that he was able to remove an eye from the man's head along with pieces of brain matter and a piece of his skull," the arrest warrant reads.
Afterward, Smith allegedly took the organs to Lakeview Cemetery, where a relative of his is buried.
"At the cemetery he said he ate the eyeball, which tasted like an oyster, and the brain matter," according to the warrant.
During his alleged confession, Smith reportedly spoke of Greek gods and referred to Rabb as "Athena." In Greek mythology, Athena is the goddess of wisdom, war, the arts, industry, justice and skill.
On Jan. 20, after Smith made his alleged confession, he boarded a Greyhound Bus for Florida and arrived in Panana City on Jan. 23. While Smith was on his journey to Florida, Rabb learned of the discovery of Gonzalez's body and contacted police.
On Tuesday night, police located Smith at a Lynn Haven apartment. At the time of his arrest, Smith was in the company of a woman who police say was "unaware of Smith's actions," and authorities reported that she has fully cooperated with their efforts.
INFAMOUS KILLERS: (Article Continues Below)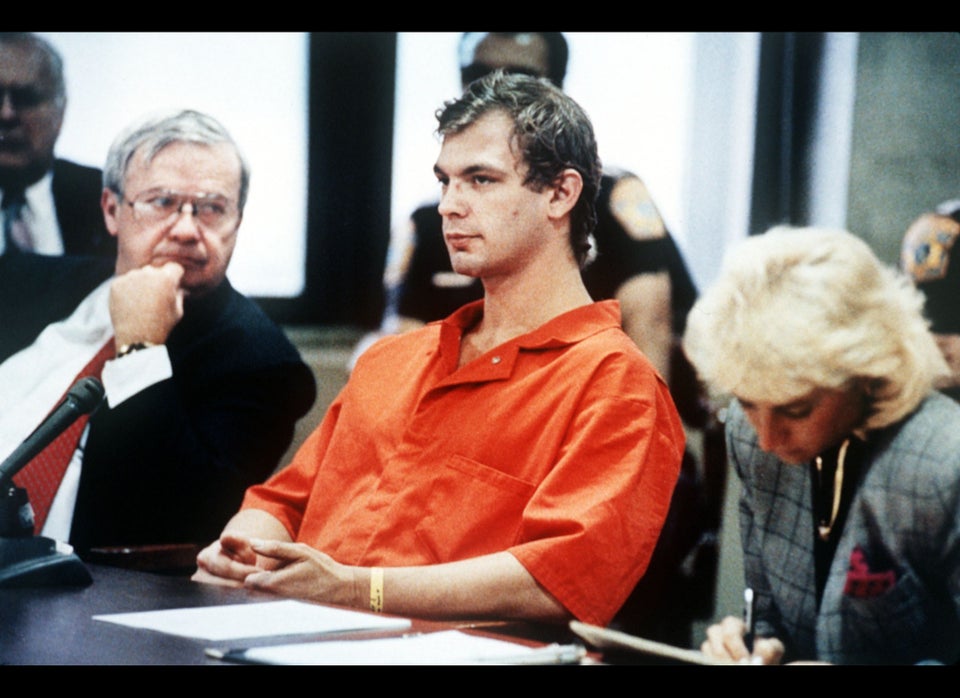 Infamous Serial Killers
"Here it is that my dad was trying to help this guy, telling him to come inside from the cold," Vazquez said. "If my father was helping him stay warm, what kind of person is it who does this -- who repays him by swinging an axe at him and hitting him so hard it blows his brains out?"
Smith is being held on $1 million bond pending extradition to Connecticut.
Related
Popular in the Community