On the season finale of Tyrese and Rev. Run's relationship series "It's Not You, It's Men" (airing this Saturday), the two hosts raise the question of conventional gender roles and find themselves in the midst of an intense debate with their two female guests, comedians Loni Love and Jessimae Peluso.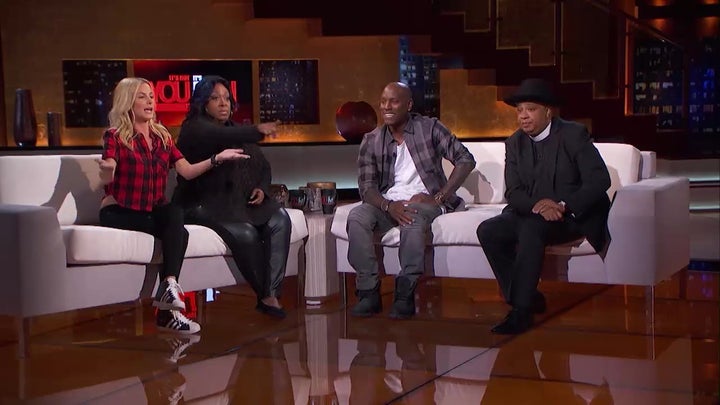 On one side of the debate are Tyrese and Rev., who emphasize the importance of femininity and women being able to act a certain way outside of their office hours.
"For me, a woman can have a job... Nine to five is fine. My problem is when it's nine to nine," Rev. Run says. "You come home and you still got on your 'work hat.' I want you to be able to take off your work hat. Put on some lingerie or something, or cook dinner or do something feminine."
Tyrese agrees. "When you get home, I just want my girl," he adds. "I want to see some French tips, I want to see some glossed lips, I want to see some energy."
Jessimae lets out a stunned laugh, but Tyrese explains himself.
"It's not about being a chauvinistic dude," he says. "I feel like a lot of women feel the need to become masculine to survive in a quote-unquote man's world, and they don't know how to get back into that girly-girly sweetness and stay in tune with their femininity."
His comments spark this look from Loni: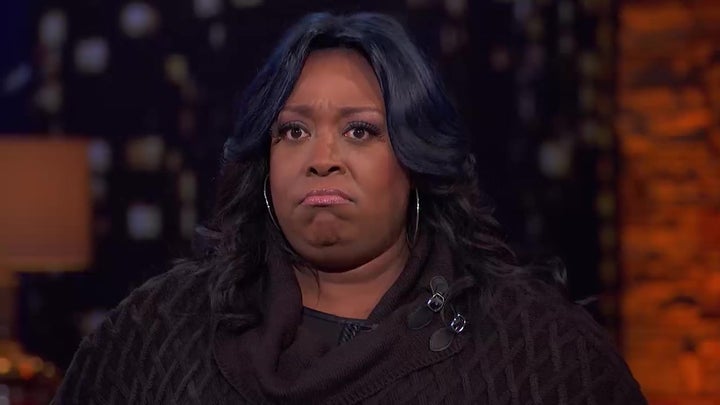 She then does some explaining of her own.
"Men don't know how to act like men sometimes," Loni says. "Take the trash out. Open up the door. Rub my feet. I mean, it's a two-way street!"
"You gotta earn," Jessimae agrees. "It's a give-and-take in a relationship. Sure, I'll put on the lingerie, but please, maybe, like, put out some chocolate, rub my feet, put on my favorite show, rub my back. I will do you if you do me."
The reason this type of thing sparks debate in the first place, Loni believes, is that the "rules" leave out the women's point of view.
"You men make up these rules, and now you get mad because I'm telling you what a real woman wants," she says. "She wants you to treat her like a lady if you want her to sit up there and put on all the lingerie!"
Now it's the men's turn to look thrown.
"I had a lot to say and I'm shut down," Rev. Run says.
And that might be the one thing these four do agree on.
The season finale of "It's Not You, It's Men," airs this Saturday, March 12, at 9 p.m. ET on OWN.
Related
Popular in the Community