A disturbing undercover video released Thursday by animal advocacy group Compassion Over Killing shows blatant, violent abuse of chickens at several Tyson Foods chicken breeding facilities throughout Virginia.
A Tyson supervisor can be seen standing on a birds heads to kill them, telling workers to do the same, while noting, "You can't let nobody see you doing this, 'cause it will get you terminated."
Other footage shows workers punching and kicking birds, running them over with forklifts, swinging them around by their wings and violently slamming them into cages.
"A lot of the active abuse we documented were managers and supervisors themselves," Erica Meier, Compassion Over Killing executive director, told The Huffington Post.
Warning: The following footage is graphic.
The video also captures the process of "boning" — which involves jabbing a plastic rod through the nostrils of male birds used for breeding. Compassion Over Killing writes that this is done "to limit the birds' food intake in order to curb their growth." A Tyson statement on the footage calls the procedure "a historical way the industry has used to keep males from eating food intended for females."
Tyson also wrote that prior to the video's release, the company had already phased out the process at all but two locations, and that they have now "immediately discontinued" it at those locations as well.
The company condemned the other violent acts caught on camera.
"I'm disgusted and outraged by what's shown in this video," Dr. Christine Daugherty, Tyson vice president of sustainable food production, said in the statement. "We do not tolerate animal abuse and have fired ten people who were members of this crew."
She added that employees were "trained in proper animal handling, yet chose to ignore it."
Meier is glad Tyson is taking steps in the right direction, but says they need to do more.
"We appreciate that they recognize publicly that animal abuse will not be tolerated," she said. "But this is not the first time." She pointed to previous undercover videos also showing shocking abuse at Tyson facilities.
"This illustrates … that there is a culture of animal cruelty at Tyson Foods," she said.
The workers caught abusing animals are a product of an environment that normalizes cruel treatment of animals, she said. "These employees are caught in a system that's just excessive violence."
And much of the cruelty chickens face on industrial poultry farms is simply standard procedure. Meat chickens, packed together in intensely crowded spaces, are bred to be so unnaturally large that many cannot even stand or walk. And to keep the "breeder chickens" from growing too big, their food intake is sharply limited, keeping them in perpetual hunger that throws them into a state of frenzied anxiety.
And an Oxfam America report released in May found that processing plant workers employed by those same companies work under grueling conditions, often being punished for leaving the work line to use the bathroom. As a result, the group alleges, "many workers" report simply urinating on themselves in line or wearing adult diapers to avoid retribution.
Before You Go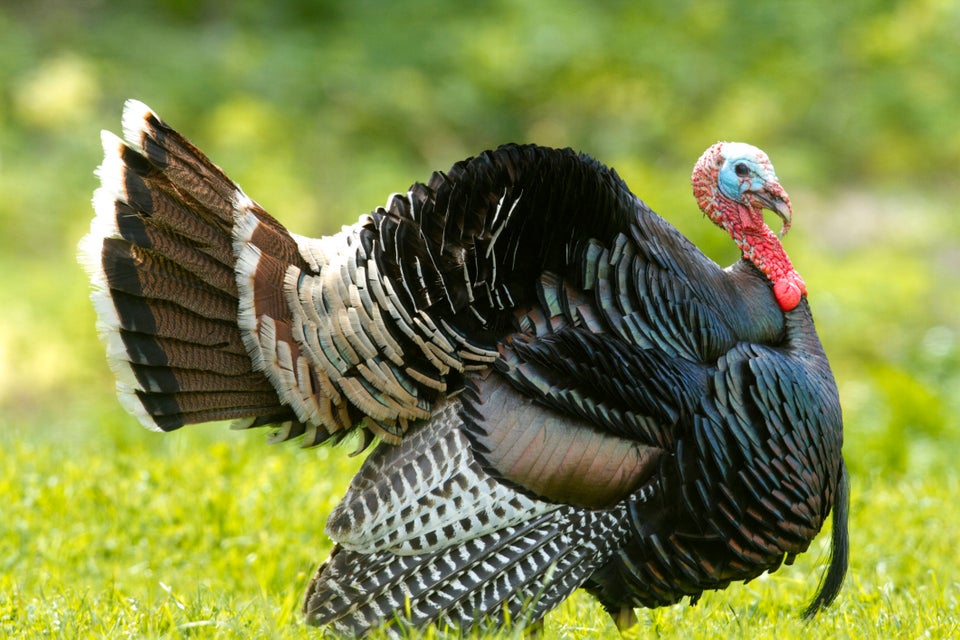 Turkeys Are Our Friends
Popular in the Community