 Meat processor Tyson Foods has reached a settlement with the U.S. Justice Department over allegations that the company violated safety regulations at facilities in the Midwest where workers were exposed to dangerous levels of ammonia.
According to the government's complaint (below), which was filed along with the settlement on Thursday, Tyson committed "various violations of the regulations" related to anhydrous ammonia, a gas that's commonly used in refrigeration but can cause burning, choking and even death at high exposure.
Tyson disputed many of the government's charges but agreed to pay a civil penalty of $3.95 million, create a new risk-management program and provide $300,000 for emergency response equipment in communities where it operates.
The alleged violations came to light through an Environmental Protection Agency examination of records provided by Tyson for its facilities in Iowa, Kansas, Missouri and Nebraska.
In a statement, the company said it cooperated fully with the EPA investigation and acknowledged that there were times its risk-management system "fell behind schedule" and didn't meet federal obligations.
"We strive to operate our facilities responsibly, so after learning of EPA's concerns we immediately made improvements and cooperated with EPA officials throughout the process," Kevin Igli, the company's senior vice president and chief safety officer, said in a statement. Igli also said Tyson is developing an audit system to make sure its plants are in compliance with ammonia regulations.
According to the complaint, more than a dozen Tyson workers were injured in a spate of accidental ammonia releases between 2006 and 2010, resulting in at least one death. One worker was chemically burned over 25 percent of his body and spent 45 days in the hospital, the complaint states.
In many of the incidents cited, Tyson had failed to comply with risk-management obligations, including properly training employees and maintaining ammonia-related equipment, the complaint alleges.
The EPA considers ammonia an "extremely hazardous" substance and regulates its industrial use. "Symptoms of human exposure to anhydrous ammonia include burning of the eyes, nose and throat after breathing even small amounts," the complaint notes. "With higher doses, coughing or choking may occur. Exposure to high levels of anhydrous ammonia can cause death from a swollen throat or from chemical burns to the lungs."
One of the largest meat processors in the U.S., Arkansas-based Tyson markets beef, pork and chicken in supermarkets across the country. The company has more than 100,000 employees in the U.S. and abroad and reported profits of $583 million last year.
Thursday's settlement isn't Tyson's first with the Justice Department. In 2011, the company agreed to pay $4 million in penalties after being accused of bribing officials in Mexico and violating the Foreign Corrupt Practices Act. The company has also faced a handful of lawsuits from employees who claim Tyson has shorted them on pay and violated the Fair Labor Standards Act.
Read the complaint below: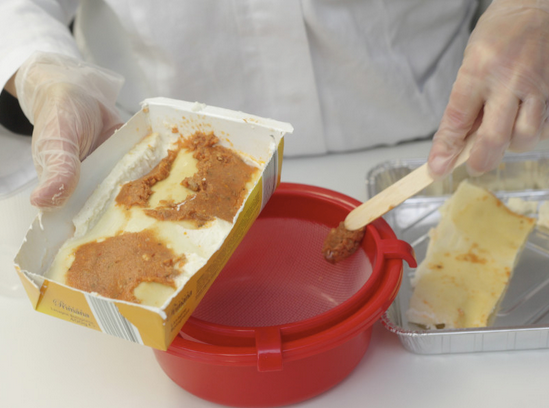 Food Scandals That Have Rocked The World
Popular in the Community