All-American Rejects singer Tyson Ritter said Tuesday that a movie scene with Megan Fox drove Fox's fiancée, punk rocker Machine Gun Kelly, into a raging "maniac mode" on set.
Ritter said on the "Tuna on Toast" podcast that Kelly, whose real name is Colson Baker, berated him on the set of the 2023 movie "Johnny & Clyde, which co-stars Ritter and Fox, as he talked out an upcoming scene.
"We're on set and I go over to Megan's trailer, because in the film there was this scene where she basically teases me, putting my fingers in her mouth," Ritter told host Ted Stryker. "So I walked over to her and wanted to discuss this moment … her death scene."
"I was like, 'Hey Megan, I wanted to talk to you about this moment where, when you die, because you've been teasing putting my fingers in your mouth — that when you're dead, I put my fingers in your mouth … like … my character getting his revenge," said Ritter, who has taken a hiatus from music to pursue acting.
The talk of fingers and mouths drove Kelly "from zero to awesome rage," Ritter said, and then "super angry" to "ballistic" and finally "maniac mode."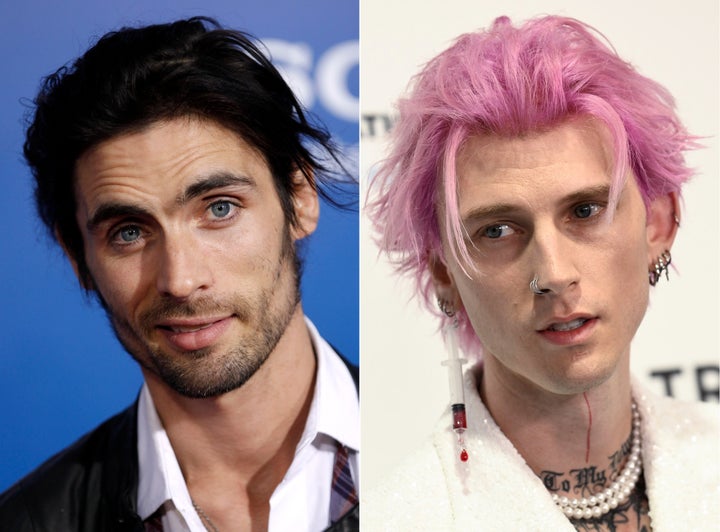 "I just kinda held the space for it and [realized] this is what I've been looking for with my character on 'Prisoner's Daughter,'" Ritter said, referring to his role in another movie. "Because the next day I had to shoot this scene in Vegas where this character goes and confronts Kate Beckinsale."
Ritter said that his character in the 2022 Brian Cox movie "goes from zero to apeshit" and that Kelly's outburst showed him "how to throw that switch."
"He might've been having a bad day but I'll never forget," Ritter said, crediting Kelly for adding "a little bit" to his "Prisoner's Daughter" performance.
"I think the whole experience for me was just like, what the actual fuck is happening?" Ritter told Stryker. "He had this, like, baby's arm of a joint dangling out of his mouth and he was fully unhinged. I was just like, 'OK man, I'm just gonna receive you.'"
Popular in the Community