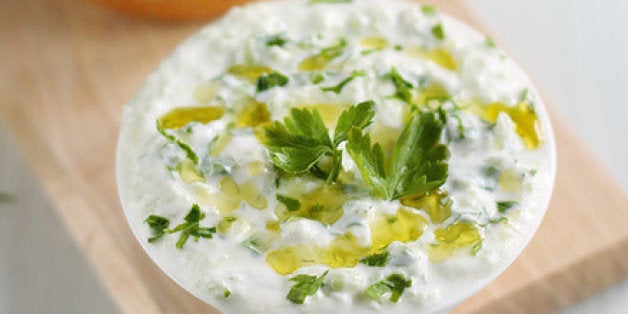 Barbecue season is here and with a cool tzatziki sauce, your grilled meat will taste even better. Tzatziki sauce is a traditional Greek creamy sauce that is known and loved around the world. It can be served with grilled vegetables, gyros, kebabs or falafel. Check out this other recipe if you are looking for a more authentic BBQ sauce.
Also it can be used as salad dressing or dip. There are lots of variations on tzatziki but all recipes start with cucumber, yogurt and garlic. Today, I share with you my recipe. This recipe is simple and easy to prepare.
I always use full-fat thick Greek yogurt. Also I love parsley but you can use dill or mint if you want. The lemon juice and olive oil are mandatory for me. Lemon juice gives a special kick and olive oil gives extra creamy texture. So, what are you waiting? Time for you to go make your own batch! And about leftovers... I can't give you any advice, because I never had that kind of problem. :)
3 large cucumbers, peeled and coarsely grated
10 oz Greek yogurt
3 garlic cloves, minced
1 tbsp olive oil
1 ½ tsp lemon juice
1 tbsp chopped parsley or mint or dill or combination all three herbs
salt and pepper to taste
First, peel the cucumbers.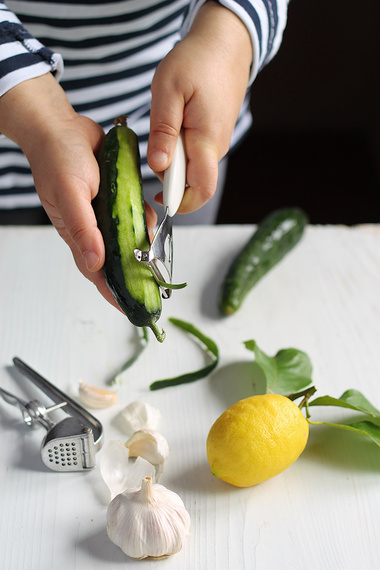 Then grate and half the work is done :)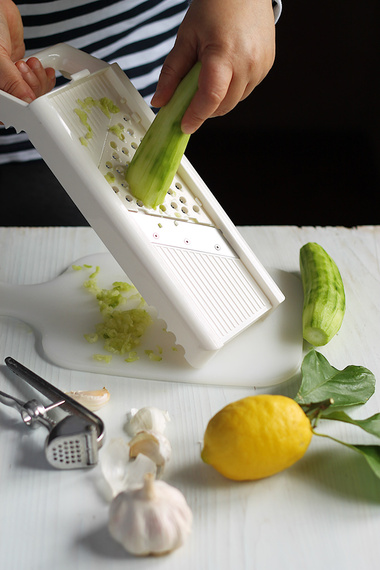 Line a fine strainer with cheesecloth.
Spoon cucumber into a strainer and press firmly to remove the moisture from the cucumber.
Place the cucumber into a mixing bowl.
Add the yogurt, garlic, parsley, oil and lemon juice. Mix well. Season to taste.
Cover and refrigerate for 2 hours or overnight.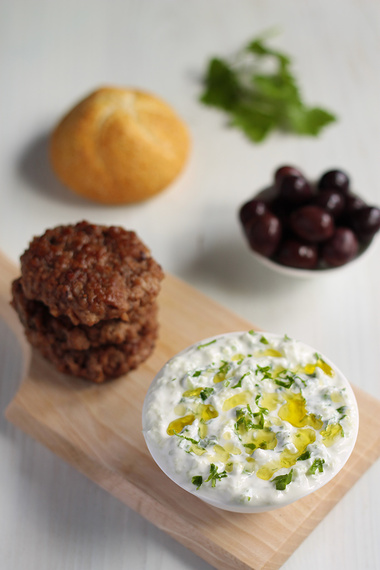 Related