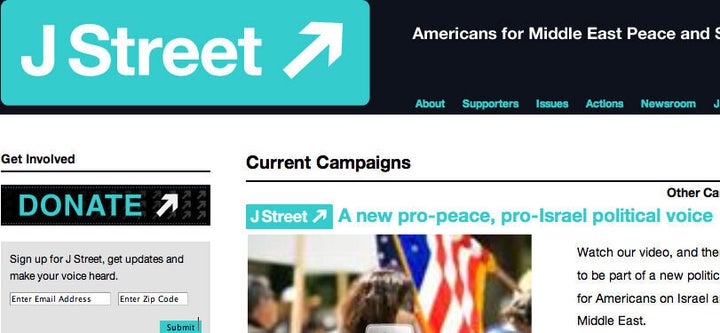 The more I listen to Congressional Opposition chief John Boehner as of late, the more I wish he could find the dignity and common ground for big objectives that Israel's Opposition Party Leader, Kadima Party chief Tzipi Livni, has just demonstrated in a knock-the-ball-out-of-the-park letter to the executive director of the self-described pro-Israel, pro-peace group, J Street.
Monopolies don't like competition -- and there is a concerted effort underway now by a giant political monopoly in the 'friends of Israel arena' to squelch alternative voices and players. This isn't good for the current incumbent, nor for the new entrant to the marketplace, nor for American or Israeli interests either.
In a surprisingly stumbly showing, the charismatic Israel Ambassador to the United States Michael Oren has decided to let an underling rather than himself catch the goings on of the J Street conference that is drawing more than 1,500 attendees and whose headliners include both Obama National Security Adviser and 4-star General Jim Jones as well as former Vietnam War veteran and US Senator Chuck Hagel who is said to be President Obama's next chair of the President's Federal Intelligence Advisory Board, a post held by Brent Scowcroft during the first term of the George W. Bush administration.
Ambassador Oren is reportedly a great guy -- but great people tend to rise to represent issues and people above silly rifts and divides. If Jim Jones and Chuck Hagel can support this new American outfit's work, Oren should think hard about putting down too solid a line he won't cross.
Particularly because Tzipi Livni has sent in a remarkable letter of affirmation to J Street, recognizing potential differences but affirming a shared strategic vision for the best interests of Israel.
Standing ovation to Tzipi Livni for this thoughtful and politically meaningful expression of support for J Street's work.
What really moves me about this note is that the tone and posture of this letter is characteristic of someone who really can and should lead a nation. It's someone who can see beyond factions to what the aspirations of the whole nation need to be.
I hope Ambassador Oren finds other ways to find his way back to being an Ambassador for not just one wing of Israel but for all of the legitimate dimensions of Israel. I have strong confidence that he will -- and I think Tzipi Livni has shown him the way to do it.
Calling all HuffPost superfans!
Sign up for membership to become a founding member and help shape HuffPost's next chapter