At the band's May 23 concert in Phoenix, Arizona, U2 frontman Bono toasted his homeland's approval of marriage equality, telling the crowd, "It's a moment for us to thank the people who brought peace to our country, who had the courage to compromise in Ireland."
The rocker addressed the audience while dedicating a lively performance of his band's 1984 smash, "Pride (In the Name of Love)," to Ireland's marriage equality ruling. The song was originally written about Martin Luther King, Jr. and has been embraced as an empowerment anthem ever since.
Meanwhile, fans say Bono also changed the lyrics of the song to suit the occasion, crooning, "They could not take away your gay pride" in place of "they could not take your pride."
Bono, who has been married to his wife, Ali Hewson, since 1982, has previously spoken out in support of same-sex marriage.
"As far as I know, Jesus wasn't a married man and neither are most priests talking about it. It is not a religious idea," he told the Irish Times earlier this month. "In my mind, commitment is one of the most impossibly great human traits. It is a hard thing to hold on to, and anything that brings that together is a totally wonderful thing."
He then added, "So here is what I have to say about it: wherever marriage occurs, it should be encouraged."
Irish officials announced Saturday that 62.1 percent of voters favored changing the nation's constitution to define marriage as a union between two people, regardless of their sex. This makes Ireland the world's first country to approve same-sex marriage by popular vote.
Correction: An earlier version of this article misstated the date of the concert. This has been corrected.
Before You Go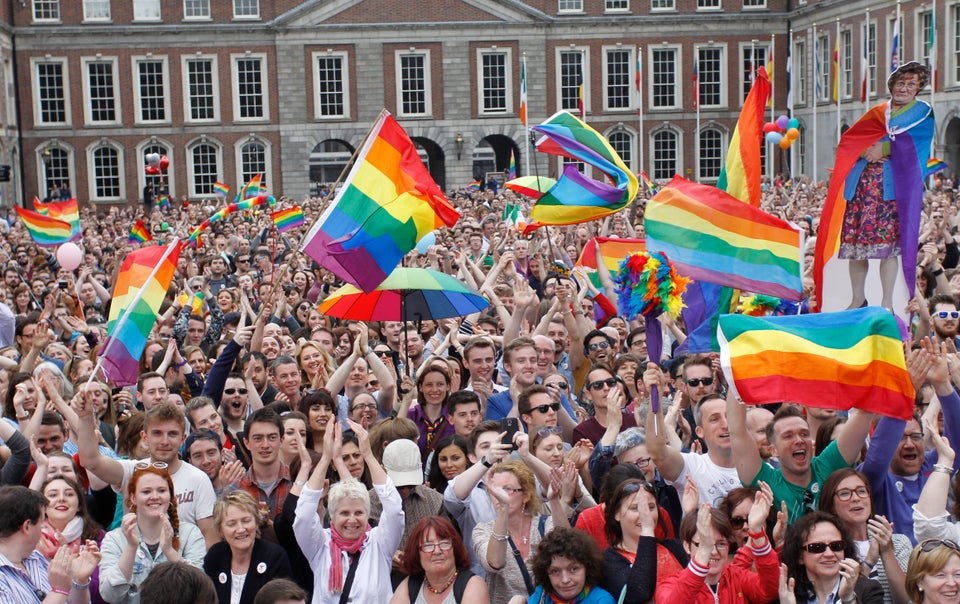 Ireland votes yes to gay marriage
Popular in the Community