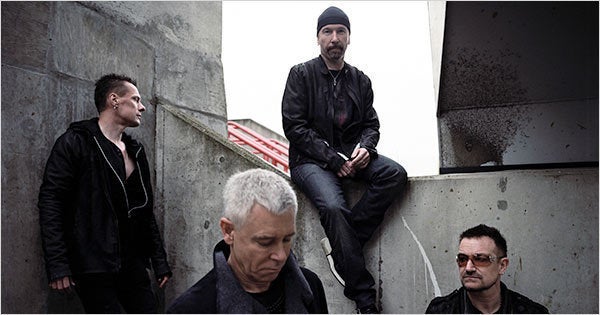 U2 has entered the fourth decade of a career that began in 1978, when its members were teenage schoolmates in Dublin; they are now in their late 40s. And U2 may well be the last of the megabands: long-running, internationally recognized rockers whose every album, from "Boy" in 1980 to "How to Dismantle an Atomic Bomb" in 2004, has sold millions of copies worldwide. In an era when CD sales have plummeted, Top 40 radio favors hip-hop and teen-pop, albums are fractured by MP3 players' shuffle mode and the old idea of a rock mainstream seems more and more like a mirage, U2 still, unabashedly, wants to release a blockbuster.
"How do you puncture pop consciousness with a tune anymore?" Bono said later over a pint of Guinness in the restaurant of the venerable hotel Claridge's. "That's actually your first job as a songwriter."
REAL LIFE. REAL NEWS. REAL VOICES.
Help us tell more of the stories that matter from voices that too often remain unheard.