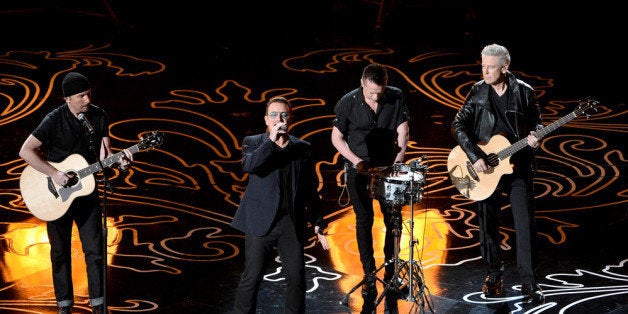 Who would have thought that U2, one of the world's most prolific and successful rock bands, would have ever been told they weren't good enough? UberFacts has unearthed a rejection letter that the group received from RSO Records in May of 1979, and it's surprising, to say the least.
The letter is addressed to Mr. P. Hewson (you know him as Bono) and states that the demo the band had sent in was "not suitable" for the record label to sign them.
The undersigned, Alexander Sinclair, is probably kicking himself for rejecting the band that would go on to produce top hits like "One," "With or Without You" and "Where the Streets Have No Name," but the music business is inherently subjective. The bad news didn't keep the fledgling group down for long, though; U2 released its first public work, a three-song EP titled "Three," in September 1979. The rest is history.
If U2 wasn't good enough for the label, then can we assume that they still haven't found what they're looking for?