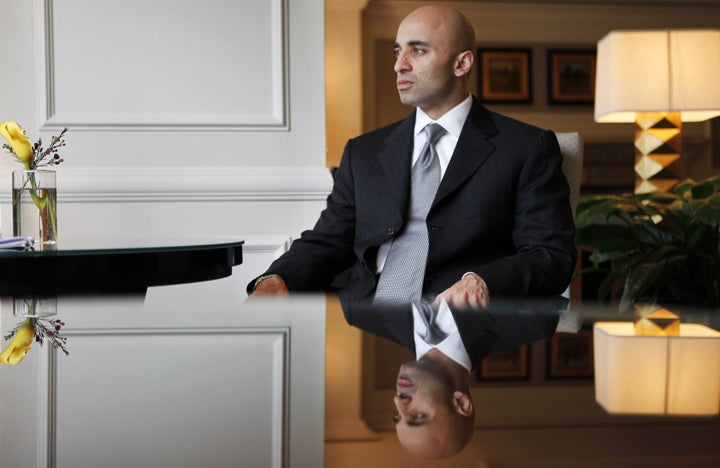 According to United Arab Emirates Ambassador to the U.S. Yousef al-Otaiba, efforts to prevent Iran from going nuclear by use of military force are better than that country actually going nuclear.
The ambassador made the assertion earlier this week during a conversation with Jeffrey Goldberg of The Atlantic at the 2010 Aspen Ideas Festival, a world leadership conference based in Colorado. Though Goldberg notes the candid interview sparked a flurry of comments once it was published in full on his blog, he believes al-Otaiba's straightforward position on the Iran nuclear program is the status quo for many Arab states. The idea of a group of Persian Shi'ites having possession of a nuclear bomb frightens Arab leaders like nothing else, and most will gladly endorse foreign intervention.
Asked if he wanted the U.S. to stop the Iranian nuclear program by force, al-Otaiba said, "Absolutely, absolutely. I think we are at risk of an Iranian nuclear program far more than you are at risk." The threat posed to his country, he added, was even more extreme due to simple geography: "I am suggesting that I think out of every country in the region, the U.A.E. is the most vulnerable to Iran ... so yes, it's very much in our interest that Iran does not gain nuclear technology."
If the U.S. were to choose not to intervene, the ambassador believed many Middle Eastern countries would opt to form an allegiance with Iran, purely for security measures. At present, the U.A.E. is considered one of America's key allies in the Arab world.
"There are many countries in the region who, if they lack the assurance the U.S. is willing to confront Iran, they will start running for cover towards Iran," he said. "Small, rich, vulnerable countries in the region do not want to be the ones who stick their finger in the big bully's eye, if nobody's going to come to their support."