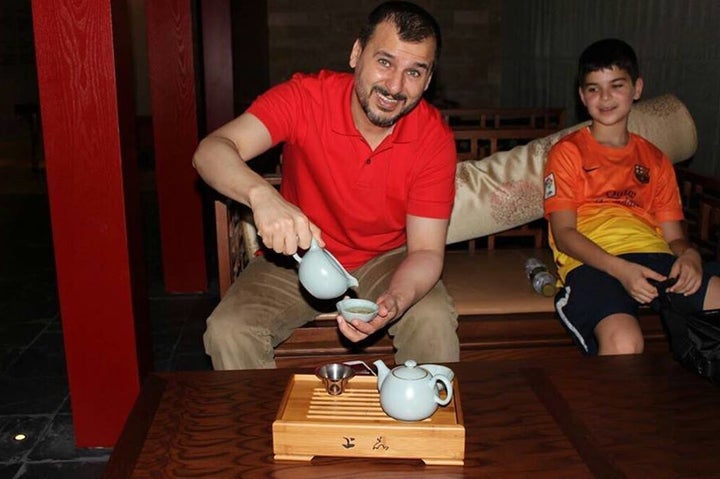 A Canadian man of Libyan origin who has been imprisoned without charge in the United Arab Emirates for over a year will finally have his day in court -- but his family fears an unfair trial.
Salim Alaradi is one of 10 Libyan businessmen, including his brother Mohamed, who were arrested by UAE security services in the summer of 2014 and detained in an Abu Dhabi prison.
It's still not clear why the men were arrested or what the charges are against Alaradi.
Alaradi's family says he has been prevented from communicating with them and has been tortured while imprisoned. They also say he has not had access to legal representation.
Mohamed Alaradi and three others were released and deported to Turkey after four months. He says detainees were interrogated about different Libyan political groups, but the family maintains that neither Mohamed nor Salim have ever had any political affiliation.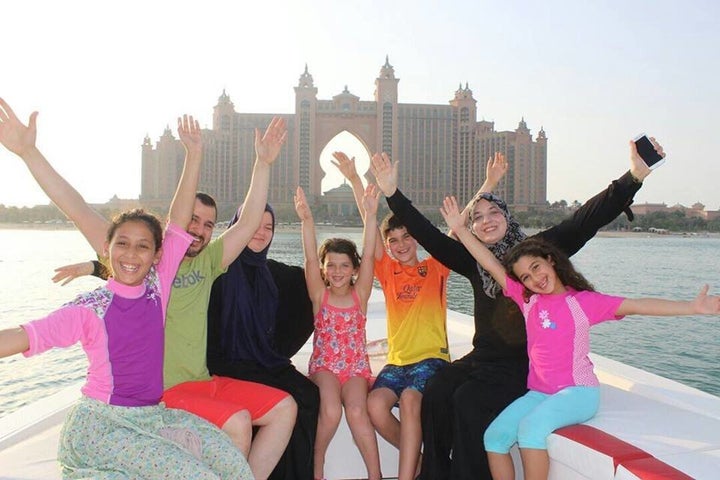 Alaradi's family has expressed cautious optimism that the trial could help bring him back to their Ontario home.
"I feel happy because this is the first sign of hope that my father's case will come to an end and he will be reunited with our family again," Alaradi's oldest daughter, Marwa, told The WorldPost.
"My father has gone through a great injustice," Marwa told The WorldPost. "The torture he was subjected to has been seen by the world."
During his detention, Mohamed endured regular physical and psychological abuse. He was hung from the ceiling, beaten, electrocuted and starved, and says his brother endured the same.
Late last year, the United Nations' special rapporteur on torture and forced disappearance put in a request to visit the Libyan detainees and investigate allegations of abuse.
Alex Neve, secretary-general of Amnesty International Canada, told The WorldPost that while Alaradi's trial will bring his case out of the shadows, supporters are concerned about allegations of torture and the possibility of an unfair process.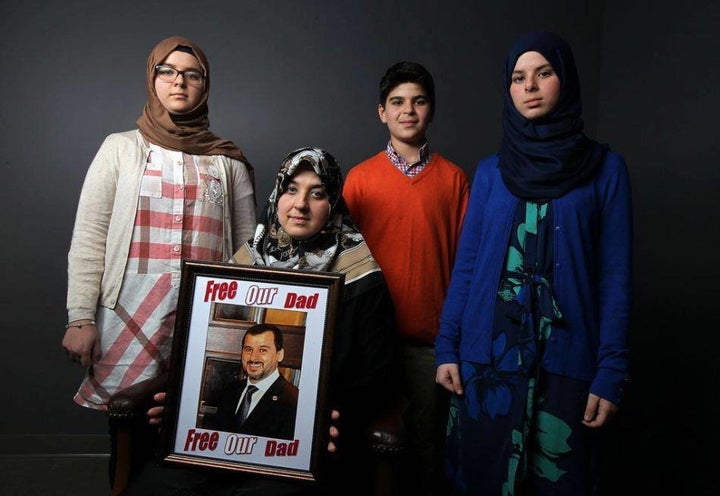 Alaradi's case will be heard behind closed doors on Jan. 18 in the State Security Chamber of the UAE Federal Supreme Court. He will be charged alongside three other detainees, two of whom are U.S. citizens.
The State Security Chamber has a grim reputation of repression. The body has been accused of failing to investigate allegations of torture during pretrial detention on multiple occasions.
During the "UAE 94" trial of 2013, 94 defendants appeared before the State Security Chamber and were charged en masse for attempting to overthrow the government, a crime they all denied committing. The trial was condemned by human rights organizations and U.N. bodies, with critics claiming that defendants incriminated themselves by giving false confessions while being subjected to torture or other ill treatment.
Neve said that Canadian officials have recently become active on his behalf, and urged them to continue their advocacy throughout the trial.
Global Affairs Canada declined a request for an interview, but issued a statement noting that Canada is aware of the trial and has requested attendance.
"The Government of Canada is seized with the seriousness of Mr. Alaradi's case and is engaged in efforts to ensure a prompt and just resolution," Global Affairs spokeswoman Diana Khaddaj told The WorldPost.
The UAE Ministry for Foreign Affairs could not be reached for comment.
Popular in the Community