SAN FRANCISCO -- Prosecutors in Los Angeles and San Francisco have sued Uber over its background check policies and other business practices, alleging that the popular ride-sharing service lied to give customers a false sense of security.
San Francisco District Attorney George Gascon announced Tuesday that he and Los Angeles County District Attorney Jackie Lacey had joined to sue San Francisco-based Uber, claiming that the company violated California law with fraudulent business practices. The lawsuit alleges that Uber lied to consumers about the strength of its background check system and charged UberX users a $1 "Safe Rides Fee" that falsely advertised the checks. The lawsuit also accuses the company of illegally operating at airports, charging riders fraudulent airport fees and calculating fares without consulting with state agencies.
Gascon chastised Uber for not using fingerprints or LiveScan when screening potential drivers, instead relying on driver-provided information. Uber, by calling its background check process "industry-leading," is "giving consumers a false sense of security when deciding whether to get into a stranger's car," Gascon said at a news conference.
"At the end of the day, you cannot conduct the most comprehensive background check possible if the info you have obtained has nothing to do with the person that is signing on with you to be a driver," Gascon said. "It is completely worthless."
Lyft, a competing ride-share service also based in San Francisco, settled a similar lawsuit with the state, agreeing to pay $500,000 in civil penalties and resolve issues raised by the suit. Sidecar, another competitor, also is under investigation.
Uber said it had met with the district attorneys to discuss the concerns.
"Californians and California lawmakers all agree -- Uber is an integral, safe, and established part of the transportation ecosystem in the Golden State. Uber has met with the District Attorneys to address their concerns regarding airport operations, the uberPOOL product, background checks, and operation of the app," Uber spokeswoman Eva Behrend said in a statement provided to The Huffington Post. "We will continue to engage in discussions with the District Attorneys."
Ride-sharing services, which allow customers to summon a ride from their smartphones, have become hugely popular in recent years for providing a convenient and affordable alternative to traditional taxi services. However, the services have raised regulatory issues as states grapple with how ride-sharing fits with existing law.
Uber, the largest of the three biggest ride-sharing companies, has faced legal and publicity woes in recent weeks. Earlier Tuesday, Portland, Oregon, sued to stop the company from operating there. The service was suspended in Nevada and banned in the Netherlands, Spain and Thailand.
In New Delhi, Uber was blocked from operating after a driver was accused of raping a female passenger. The driver in question had been previously arrested on sexual assault charges. Additionally, a former Uber driver was charged Tuesday with misdemeanor vehicular manslaughter in the death of a 6-year-old girl who was struck in San Francisco last year.
Read the full lawsuit against Uber below:
Before You Go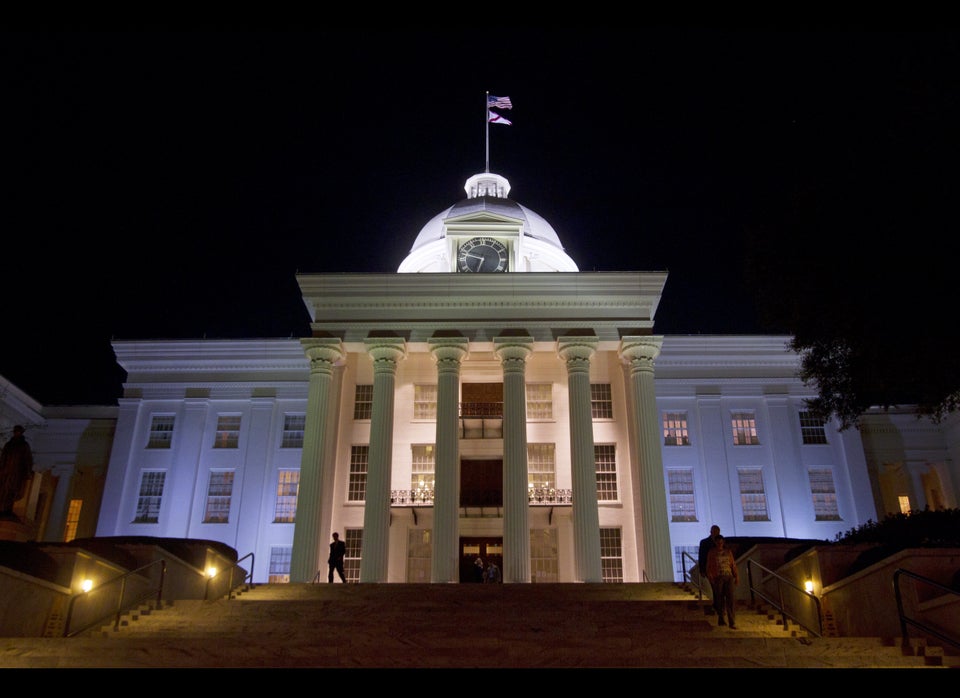 U.S. State Capitol Buildings
Popular in the Community