Uber, the taxi-app that everyone loves to hate, may have just gotten a little more likable -- at least for food-lovers. Uber is entering the food delivery service. UberFresh launched in December in Los Angeles, and on February 18, UberEats launched in Barcelona.
UberFresh and UberEats offer the same service: food delivery for lunch and dinner that will arrive in 10 minutes or less. (In Los Angeles, brunch is also available.) Both apps offer a curated list of dishes from select restaurants, and the options change on a weekly basis. UberEats works specifically with food guide Plateselector to choose the restaurants available on the app. Users tap an UberFresh or UberEats icon through their Uber app. Once they select their location, the menu options for the day show up. All orders are charged to the card you already have on file.
Uber is constantly innovating. The company just tested out a breathalyzer kiosk in Toronto that hailed cars for people who were above the legal limit. It's testing out UberPool, which allows people to share rides, and costs, by traveling together. It's even possible to hail an autorickshaw in India using Uber. It seems only natural it would enter the food world.
What does Uber's food delivery service offer that Seamless and GrubHub don't, and why would someone choose the former over the latter two? One, the quick delivery time is hard to beat. Two, it offers a curated selection of choices. This may or may not be a selling point, depending on who's ordering. People enamored with food trends and/or those looking for fewer choices, not more, might choose to search on Uber over another far-reaching delivery service. On April 10, UberFresh's menu offered dishes like barbecue pulled pork mac and cheese, and a chocolate chip/potato chip cookie. On April 11, it offered croissant French toast with bacon, and a bacon-and-tater tot breakfast burrito for brunch. On April 12, a quinoa power salad. Not all the dishes have buzzwords like these have, but it's difficult to scan the menu without picking up on some of these food trends.
The Guardian reports that Uber represents itself not as a taxi service, as it's commonly perceived, but as a logistics company. "Rather than compare themselves to local taxi companies, they think of their competitors as the US Postal Service, FedEx or DHL," Sam Hamadeh, founder of analyst PrivCo told The Guardian. Food delivery is just one leg of its logistics operations.
According to The Guardian, Uber is "working hard to expand to other neighborhoods soon" but won't comment on which cities it will launch in next.
Will this help improve some people's negative impression of the controversial app? Not if you're Seamless.
Related
Before You Go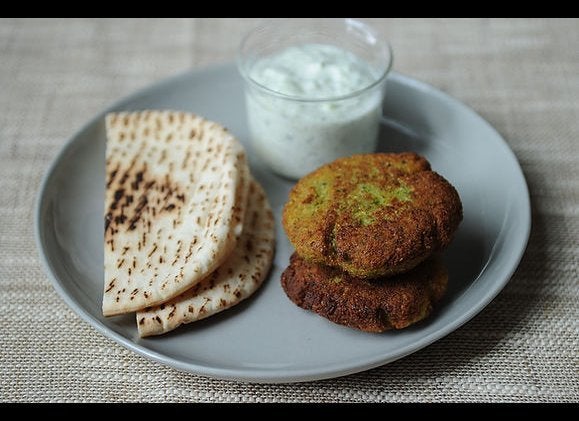 9 Takeout Classics, Done at Home